UK banks step back from involvement in cluster bombs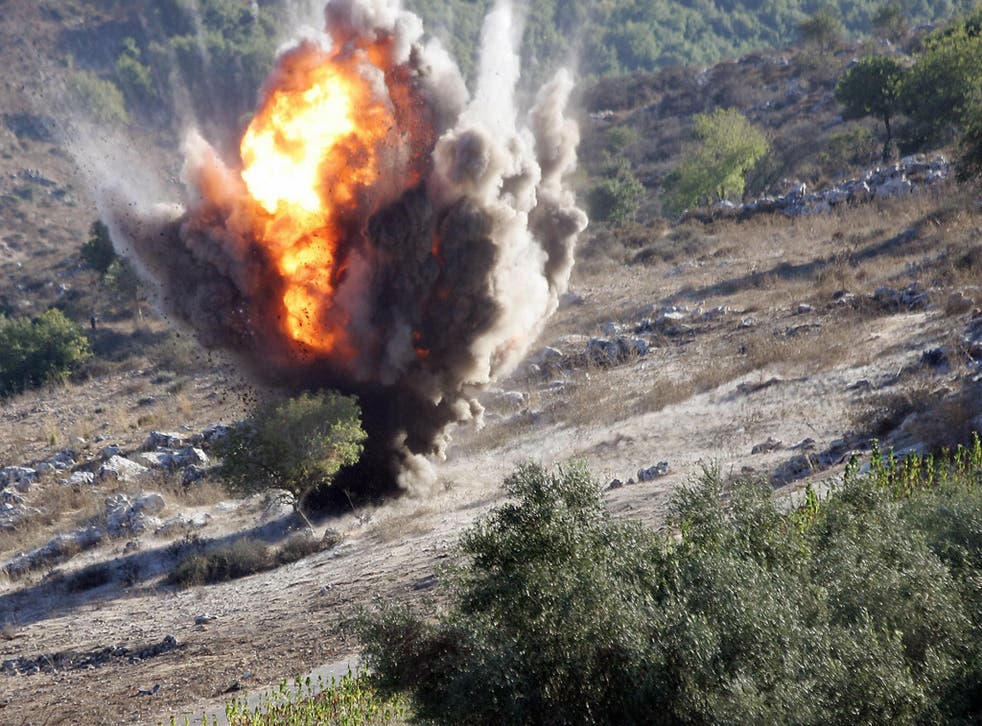 British banks are stepping back from investments in cluster bomb manufacturers, after The Independent and campaigners exposed the hundreds of millions of pounds high-street banks have invested in the controversial industry.
Two British banks and a British insurer are commended by arms experts for cracking down on investments in cluster munitions manufacturers, in a report published by the Dutch peace campaigners IKV Pax Christi.
However, the study also shows that billions of pounds is still invested in cluster bombs worldwide and that nine British financial institutions still have ties to the industry, two years after the UK signed up to a UN convention banning the use, production and trade of the indiscriminate weapons.
Last year The Independent reported that the Royal Bank of Scotland (RBS), the Lloyds Group and Barclays had all loaned money to, or invested in, manufacturers of the weapons.
After a public outcry, RBS pledged not to support any application for funding or financial services from companies involved in cluster munitions. The bank had loaned £80m to American arms manufacturer Alliant Techsystems and underwritten bonds worth $110m to Alliant and US arms giant Lockheed Martin. The partially state-owned Lloyds Banking Group had also invested in Lockheed Martin, as had Barclays.
Lloyds Banking Group said it was now in the advanced stages of disinvesting from companies "where there is strong evidence of involvement in activities prevented by the [Cluster Munitions] Convention".
Roos Boer, a policy adviser for IKV Pax Christi and co-author of the "World Investments in Cluster Munitions" report, said that "real progress" had been made."If you compare the report to last year we see progress, especially in the United Kingdom," she said.
The report cautiously commends RBS and Lloyds, along with Aviva, Co-Operative Financial Services and HSBC for progress made in the past year. However, nine UK financial institutions were listed in a "hall of shame" of 137 major international investors in cluster munitions. One group, Aberdeen Asset Management, controls shares worth more than $800m in a Singapore arms manufacturer, ST Engineering, which is understood to produce cluster bombs.
A spokesman for Aberdeen Asset Management said it had "made frequent representations to the management" of ST Engineering regarding its subsidiary ST Kinetics asking it to exit the business of cluster munitions.
The UN Convention on Cluster Munitions, which was ratified by the UK in 2010, does not specifically prohibit investments in cluster munitions.
Thomas Nash, the director of arms control group Article 36, said that the Government should black-list companies responsible for producing cluster bombs to avoid ambiguity.
A spokesman for RBS said it "will not support any application for funding or financial services to companies involved in either the production and stockpiling of cluster munitions or bespoke components that are known to be primarily developed or designed for the production of cluster munitions."
A Barclays spokesman said: "Our policy explicitly prohibits financing trade in, or manufacture of, landmines, cluster bombs or any equipment designed to be used as an instrument of torture."
Join our new commenting forum
Join thought-provoking conversations, follow other Independent readers and see their replies