UK will be worse off under almost all Brexit scenarios, finds think tank
Moving to World Trade Organisation rules would significantly harm UK businesses' ability to sell goods and services to EU countries, Rand found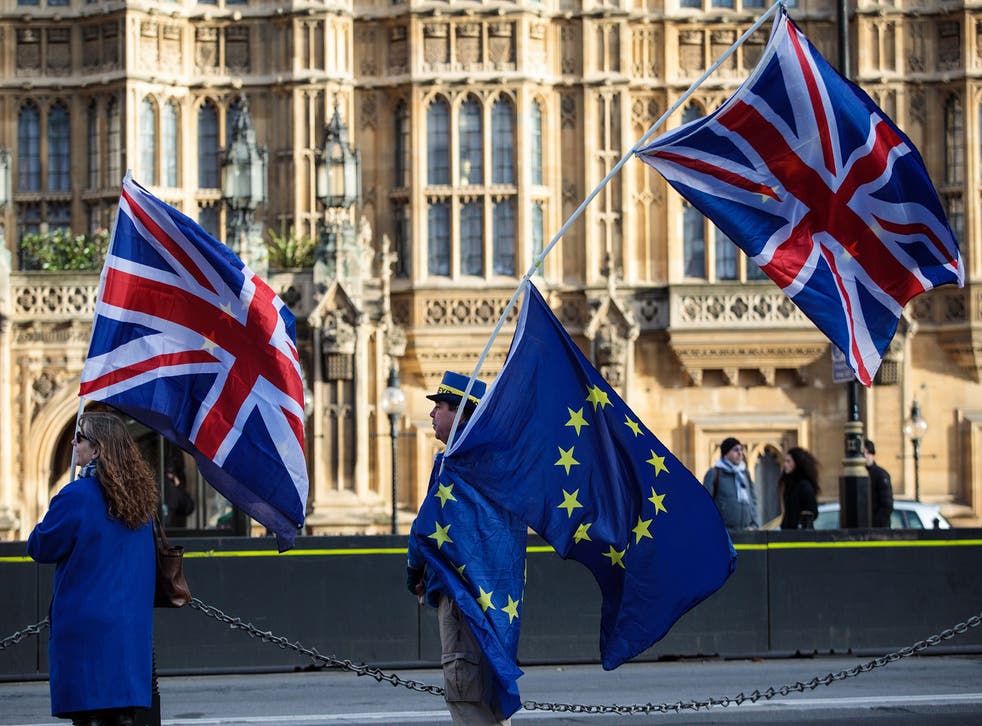 An influential US think tank has warned that almost all possible trading relationships between the EU and the UK after Brexit would be less favourable for the British economy than if it were to stay in the trading bloc.
The Rand Corporation, a non-profit group, in a report published on Tuesday, uses a model to measure percentage and monetary changes in GDP growth, GDP per capita, trade and foreign direct investment for the UK, EU and US under eight different trade scenarios.
If the post-Brexit relationship is reduced to World Trade Organisation rules, the UK would likely move further away from EU standards which, over time, would significantly harm UK businesses' ability to sell goods and services to EU countries, Rand found.
Hard Brexit would hurt the UK much more than the EU, Dutch PM says
The model also found that the EU would also lose out under the WTO scenario, but the effect would be "relatively minor", according to Rand: a 0.7 per cent drop in GDP 10 years after Brexit.
Rand found that of the scenarios analysed, the most beneficial to the UK economy would be a trilateral UK-EU-US agreement. Under this scenario, UK GDP would be 2.2 per cent higher – or 7.1 percentage points better – than under the WTO rules scenario.
In fact, under this scenario the UK would even be slightly better off than under continued EU membership, according to Rand.
The EU and US would make significant economic gains under this trade scenario. But Rand also found that such an arrangement is generally considered very unlikely "in the current political environment on both sides of the Atlantic".
It said that other trade scenarios could be better for the UK than WTO rules but would still lead to economic losses compared to a situation under which the UK would stay in the EU.
These scenarios include a "hard Brexit", such as a UK-EU free trade agreement, under which Rand predicts a net decline of 1.9 per cent in UK GDP 10 years after Brexit, a UK-US free trade agreement, under which it sees a 2.5 per cent decline, or UK-EU transitional zero-tariff agreement, which would lead to a 2.1 per cent decline.
The UK has not conducted a Brexit impact assessment on any sector, says David Davis
"The analysis clearly shows that the UK will be economically worse-off outside of the EU under most trade scenarios," said Charles Ries, the lead author of the report.
"It is in the best interests of the UK, and to a lesser extent the EU, to achieve some sort of open trading and investment relationship post-Brexit," he added.
Mr Ries said that, based on the insights provided by the report, it is in the best interests of the UK to cooperate with its EU partners to find a new relationship with Europe.
"This would preserve economic benefits for both sides, but also give the UK the freedom from EU rules which it seeks. However, the EU is likely to want to ensure that it does not give too much away to the UK during negotiations."
Register for free to continue reading
Registration is a free and easy way to support our truly independent journalism
By registering, you will also enjoy limited access to Premium articles, exclusive newsletters, commenting, and virtual events with our leading journalists
Already have an account? sign in
Register for free to continue reading
Registration is a free and easy way to support our truly independent journalism
By registering, you will also enjoy limited access to Premium articles, exclusive newsletters, commenting, and virtual events with our leading journalists
Already have an account? sign in
Join our new commenting forum
Join thought-provoking conversations, follow other Independent readers and see their replies