'Headwinds are strong': UK car output falls for 14th consecutive month
The last time the sector suffered such a prolonged downturn was in 2000-2001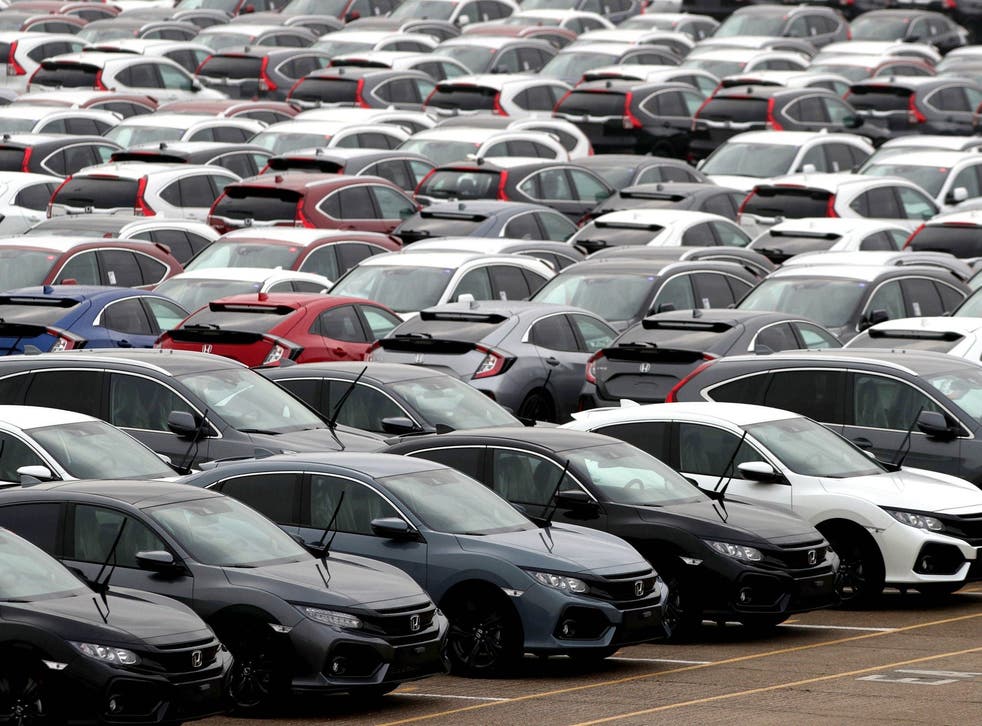 UK car production declined for the 14th consecutive month in July, slumping by 10.6 per cent from a year ago, as key markets in the EU and Asia remained weak, according to the Society of Motor Manufacturers and Traders (SMMT).
The last time the sector suffered such a prolonged downturn predated even the last recession, with production sliding for 14 months in a row between 2000 and 2001, the SMMT said.
Its figures released on Thursday also showed that exports fell 14.6 per cent in July but still eight in every 10 cars were shipped overseas, underscoring the importance of foreign appetite for British-made cars.
Mike Hawes, SMMT chief executive, called another month of decline in car manufacturing "a serious concern".
"The sector is overwhelmingly reliant on exports, and the global headwinds are strong, with escalating trade tensions, softening demand and significant technological change," he said.
Thousands protest after Boris Johnson requests to suspend parliament

Show all 29
Demand in China has fallen as economic growth in the world's biggest automotive market has slowed, partly due to the trade war with the US. The conflict has had a chilling effect across the world, taking Germany and Britain closer to recession.
Meanwhile, diesel cars are losing popularity in the UK and Europe more generally, hitting overall sales.
Mr Hawes said this meant that "maintaining the UK's global competitiveness has never been more important".
"So we need a Brexit deal – and quickly – to unlock investment and safeguard the long-term future of a sector which has recently been such an international success story," he said.
Despite extensive preparations, a no-deal Brexit would wreak havoc with the "just-in-time" supply chains across the English Channel that the industry relies on. Combined with tariffs on exports to the EU, no deal would threaten the very viability of the UK's greatest single foreign currency-earning sector and source of 168,000 jobs, Mr Hawes said in July.
Chances of Britain crashing out of the EU on 31 October have risen since it was announced that parliament will be suspended for more than a month in the run-up to the date. The move dramatically reduces the time available to MPs to attempt to pass legislation to block a no-deal Brexit.
Join our new commenting forum
Join thought-provoking conversations, follow other Independent readers and see their replies