One in six Brits now a 'card-only' shopper as UK moves closer to becoming cashless society
30 per cent of people haven't taken out cash from an ATM or bank in the last week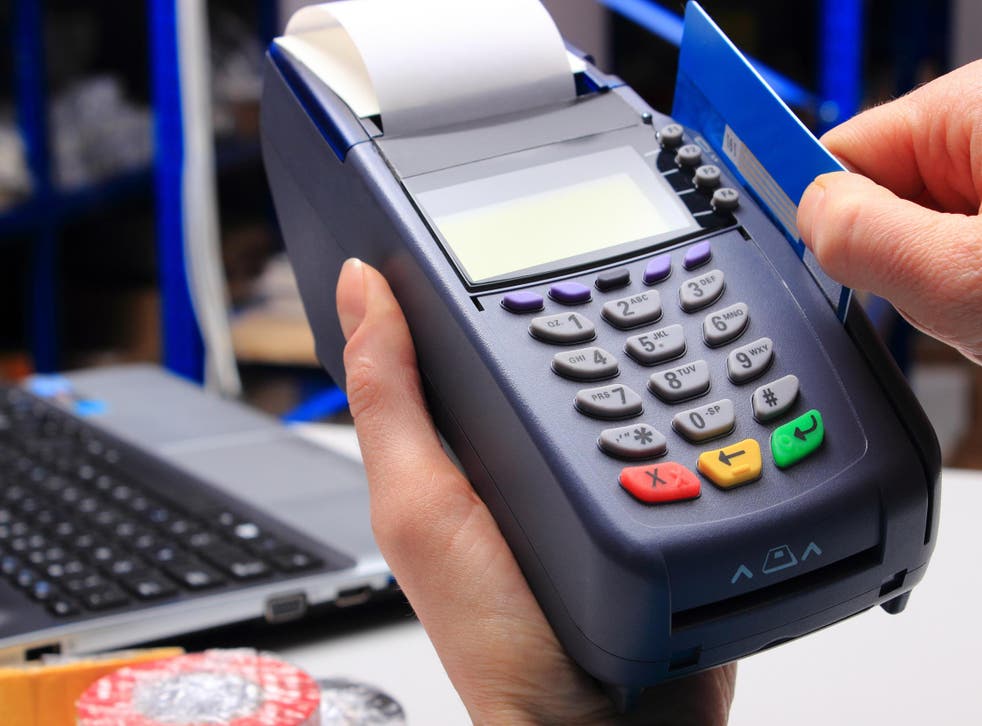 One in six British shoppers say that, on an average day, they don't use cash at all, and a further 38 per cent describe themselves as "card-first" shoppers, a survey commissioned by payments technology company Square.
The survey found that 30 per cent of people haven't taken out cash from an ATM or bank in the last week. Consumer attitudes have changed to such an extent that one in five people now avoid using companies that do not accept card payments. More than a quarter have already turned down a purchase because they weren't able to pay with a card, the survey found.
Despite the shift in customer behaviour many businesses aren't keeping up, the survey suggests. Close to half of small business owners said they think they don't miss out on sales if they don't accept cards.
Six in ten consumers said they would shop more at small businesses in their local area if they could pay by card.
The findings follow recent data from the British Retail Consortium showing that the UK is becoming an increasingly cashless society, with the average Brit keeping just £32.54 in cash in their purse, enough for less than two average purchases.
More than half of purchases were made with a card last year - the first time that plastic has overtaken cash as the payment method of choice, the BRC found.
Giles Chater is a 31-year-old operations director from Hertfordshire told Square that he carries no more than £5 at any time. He said: "I've been fully cashless for the past year - I can't remember the last time I consciously carried cash. I find trips to the cashpoint inconvenient and time consuming.
Business news: In pictures

Show all 13
"I suppose I've subconsciously stopped shopping with businesses that don't take card. I tend to buy my lunch from the supermarket rather than an independent sandwich shop, just so I can pay with card."
Chater also pointed to the social stigma of being unable to pay at a shop that won't accept card payments: "I hate that awkward moment when you want to buy something and the retailer doesn't take cards - it's embarrassing for everyone. I'd rather just shop somewhere where I knew I could pay."
Sarah Harvey, UK head of Square, said: "Small businesses are competing with larger competitors who have greater resources, so they need to make use of every advantage they can get. That means making it as easy as possible for their customers to buy from them, including accepting card payments alongside more traditional methods like cash."
Join our new commenting forum
Join thought-provoking conversations, follow other Independent readers and see their replies