UK citizens should be entitled to 'universal basic infrastructure', says independent commission
The state should use its purchasing power to create new markets and drive innovation in healthcare and technology to tackle climate change, the commission said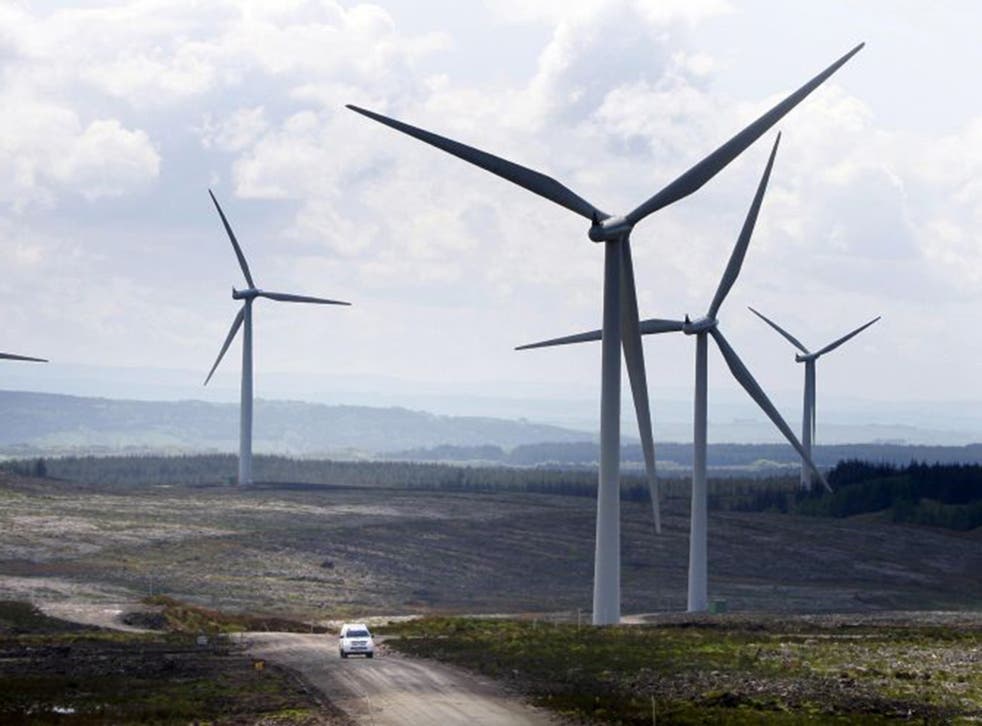 The concept of universal basic income has been a topic of fierce debate in recent months, but now an independent commission has argued for the advantages of "universal basic infrastructure".
Everyone in all parts of the UK should have access to infrastructure, as well as high quality and universal health and education services the Industrial Strategy Commission said as part of a raft of proposals published on Wednesday.
The state should also use its purchasing power to create new markets and drive innovation in healthcare and technology to tackle climate change, the commission said.
The vision of state intervention in industry outlined in the paper represents a sharp break with the laissez faire economic policies that have been central to Conservative party policy for several decades.
It recommends investing more in health and social care to drive innovation and boost training in order to raise skill levels. Local towns, cities and regions should also be given more power to end the UK's "extreme" centralisation, the report said.
"Achieving better outcomes for people's wellbeing must be placed at the centre of the strategy," the report said.
It recommends creating a powerful new division within the Treasury to ensure industrial strategy "is driven from the centre and embedded across government". It also proposes a new independent expert body – the Office for Strategic Economic Management – to monitor and measure the long-term success of the new strategy.
"Decision-making for large strategic projects needs a significant overhaul to account for their potential impact on behaviour," it said.
The report said strategy should be designed to meet six goals: Ensuring adequate investment in infrastructure, decarbonisation of the energy economy, developing a sustainable health and social care system, unlocking long-term investment, supporting high-value industries, and enabling growth in all parts of the UK.
The announcement comes just three weeks ahead of Chancellor Philip Hammond's Budget, which he has said will focus on boosting the UK's lacklustre productivity growth.
Rebecca Long Bailey MP, Labour's Shadow Secretary of State for Business, Energy and Industrial Strategy, said the report highlighted the scale of the challenges facing the UK economy. "Yet, after seven years of Tory austerity, productivity is stagnant, wages are falling, investment is low, we have vast regional inequality and the largest current account trade deficit on record. And they are still sitting on their industrial strategy green paper," she said.
Dame Kate Barker, chair of the Industrial Strategy Commission said: "The UK's people, places and industries have great strengths and untapped potential, but we must accept the reality that the economy also contains many long-established weaknesses.
"Industrial strategy needs to be embraced as a long-term plan to manage the economy strategically and embedded throughout government. If we get the new strategy right it can build on these strengths, tackle our weaknesses and above all have a positive, long-lasting impact on people's everyday lives. This implies that sometimes it will be right to choose equity and long-term-gains over short-term efficiency."
Register for free to continue reading
Registration is a free and easy way to support our truly independent journalism
By registering, you will also enjoy limited access to Premium articles, exclusive newsletters, commenting, and virtual events with our leading journalists
Already have an account? sign in
Register for free to continue reading
Registration is a free and easy way to support our truly independent journalism
By registering, you will also enjoy limited access to Premium articles, exclusive newsletters, commenting, and virtual events with our leading journalists
Already have an account? sign in
Join our new commenting forum
Join thought-provoking conversations, follow other Independent readers and see their replies