UK construction worker shortage hits record, warns trade association
Skills gap is driving up wages, which is squeezing businesses already battling higher material costs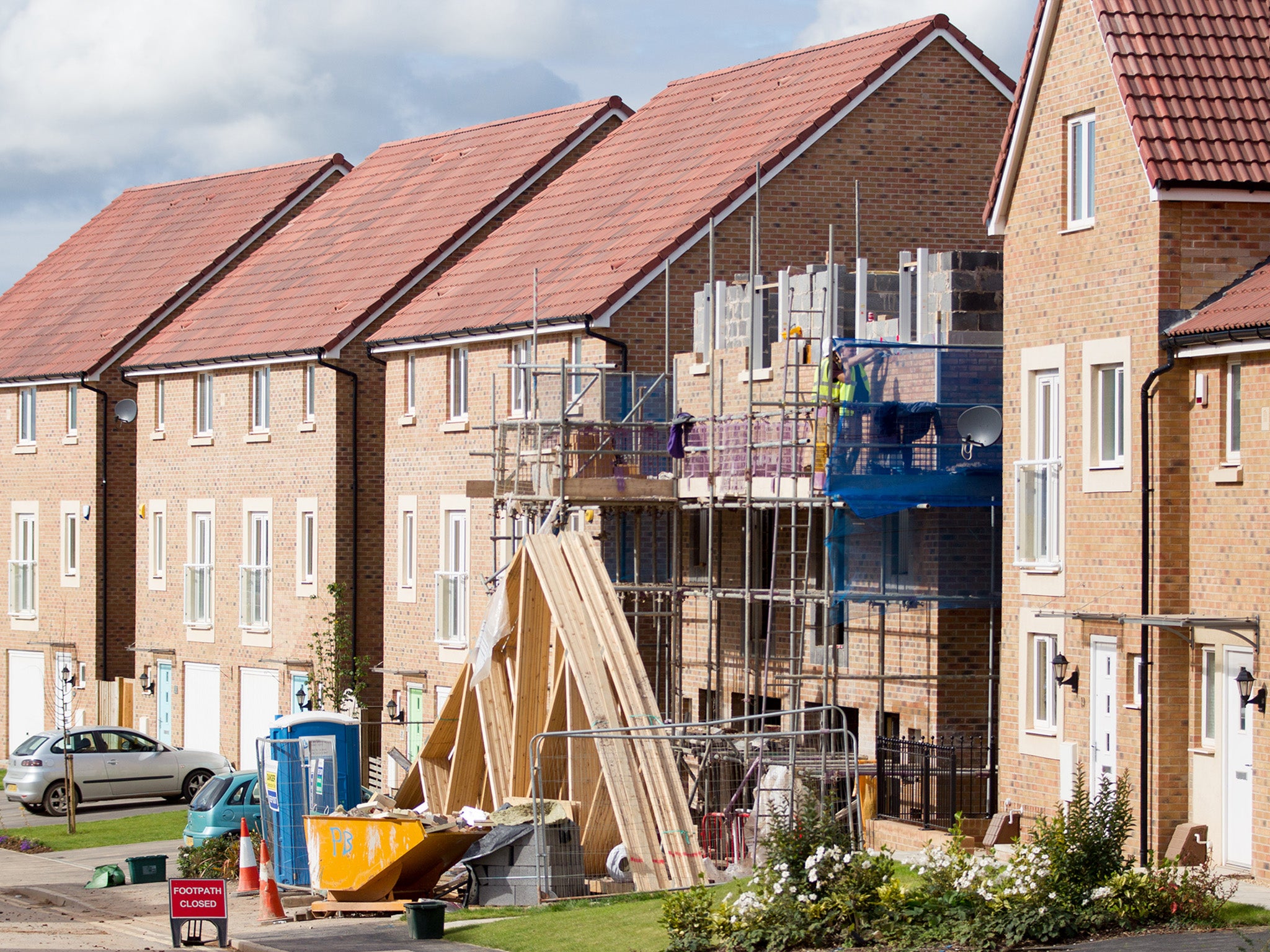 A shortage of construction workers faced by small and medium-sized businesses has hit its worst level on record, threatening the Government's grand plan to build hundreds of thousands of houses annually, research conducted by the Federation of Master Builders has revealed.
The FMB, in its quarterly report on the state of the industry, found that companies are particularly struggling to recruit bricklayers and carpenters. Demand for skilled plumbers, electricians and plasterers is also outstripping supply.
"Skills shortages are skyrocketing, and it begs the question: who will build the new homes and infrastructure projects the Government is crying out for?" said Brian Berry, chief executive of the FMB.
"The Government has set itself an ambitious target to build 300,000 homes every year in England alone," he said. But he added that more than two-thirds of construction SMEs are struggling to hire bricklayers – which is one of the key trades in the building industry.
As a result of the skills gap, the FMB said that wages are rising sharply for skilled tradespeople. Combined with an increase in the cost of materials, this is dealing a sharp blow to construction companies.
In light of the uncertainty caused by Brexit, Mr Berry is calling on the Government to ensure the free movement of people after Brexit.
"Without skilled labour from the EU, the skills shortages we face would be considerably worse, and it is not in anyone's best interest to pull the rug out from under the sector by introducing an inflexible and unresponsive immigration system," he said.
One silver lining of the skills shortage, Mr Berry said, is that the tradespeople and professionals who may find themselves out of work as a result of Carillion's collapse are likely to find alternative employment swiftly.
Carillion last week announced it was going into liquidation, putting thousands of jobs at risk.
The FMB said it was now working with the Department for Work and Pensions as well as the Construction Industry Training Board to matchmake ex-Carillion workers with small construction employers in need of skilled workers.
"We're also working hard as an industry to rehome the 1,200 Carillion apprentices who are the innocent victims of the major contractor's demise," Mr Berry said.
"It's in everyone's interests to ensure that these young people continue on their path to a rewarding career in construction."
The FMB is the UK construction industry's largest trade association.
Join our commenting forum
Join thought-provoking conversations, follow other Independent readers and see their replies