UK consumer spending is hit by rising inflation and Brexit uncertainty
Further slowdown is expected if inflation reaches 3 per cent as experts predict it will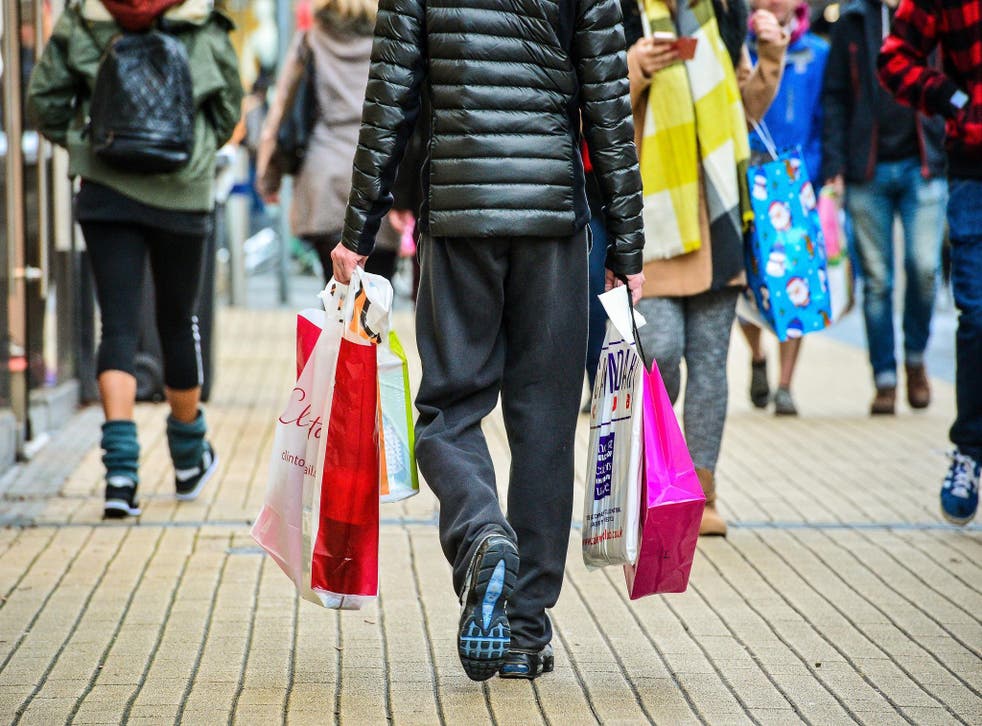 Retail sales, a key barometer of the strength of the UK consumer, was weak again in July, reflecting the hit to spending power from spiking inflation and fragile household confidence that is marking the build-up to Brexit.
Sales volumes were up 0.3 per cent in July, following 0.3 per cent growth the previous month, the Office for National Statistics reported.
But the annual rate of growth dropped sharply to 1.3 per cent from 2.8 per cent previously.
Retail sales account for around 30 per cent of household spending, which in turn accounts for around 60 per cent of UK GDP.
Consumer spending was responsible for the surprisingly strong GDP growth in the wake of last year's referendum.
But inflation was 2.6 per cent in July, up from just 0.6 per cent a year earlier, primarily reflecting the slump in the value of the pound in the wake of the Brexit vote, and outstripping nominal average wage growth.
"There may be a further slowdown to come if inflation does indeed reach 3 per cent as expected by ourselves and the Bank of England in the coming months," said George Buckley of Nomura.
Quarter on quarter growth
Overall GDP growth was just 0.3 per cent in the second quarter of 2017, well down from the 0.7 per cent growth in the final quarter of 2016.
"Consumer confidence is brittle and caution over making major purchases appears to have been reinforced by heightened economic, political and Brexit uncertainties," said Howard Archer of the EY ITEM Club.
Sharp fall in annual growth rate
The ONS reported that the sales volumes in food stores was up 1.5 per cent in July, but that was largely offset by falls in sales in non-food stores.
Clothing and fuel sales volumes were both down by 0.5 per cent and 1.1 per cent respectively.
Register for free to continue reading
Registration is a free and easy way to support our truly independent journalism
By registering, you will also enjoy limited access to Premium articles, exclusive newsletters, commenting, and virtual events with our leading journalists
Already have an account? sign in
Join our new commenting forum
Join thought-provoking conversations, follow other Independent readers and see their replies