UK economy expands 0.5% in January but growth remains 'sluggish'
Better than expected January cannot make up for poor performance over the longer term amid uncertainty around Brexit
Ben Chapman
Tuesday 12 March 2019 10:44 Comments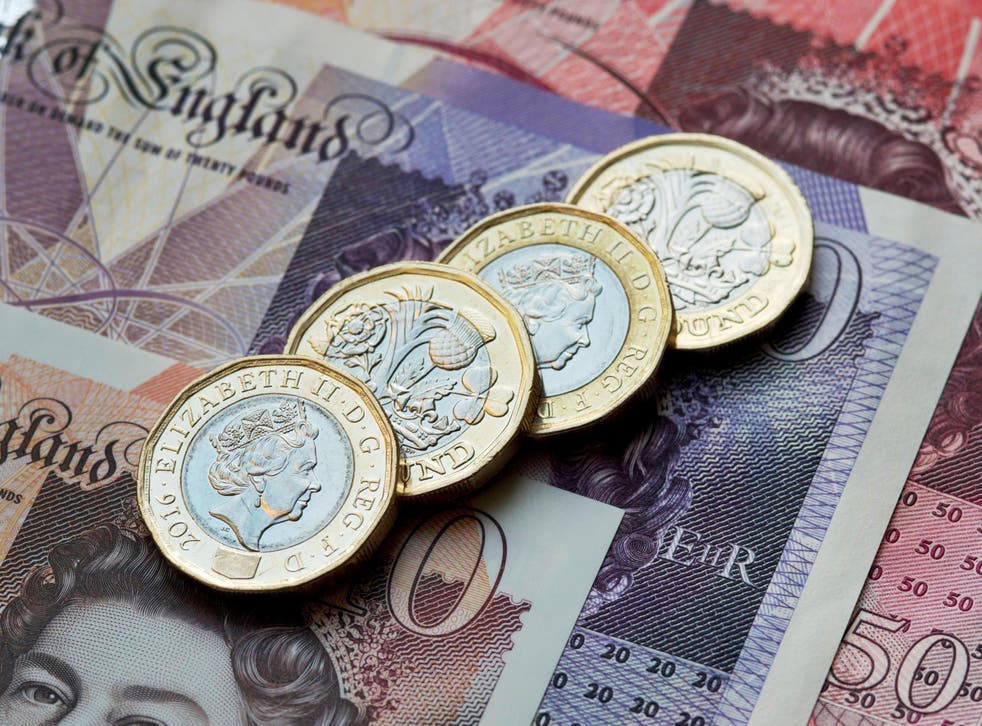 The UK economy grew faster than expected in January after bouncing back from a weak December, the latest official figures show.
But 0.5 per cent expansion in January couldn't make up for "sluggish" growth over the last three months, according to the Office for National Statistics (ONS).
In the three months to the end of January, the UK economy expanded just 0.2 per cent with weakness showing in several sectors as uncertainty over Brexit drags on.
Rob Kent-Smith, head of GDP at the ONS, said: "Across the latest three months, growth remained weak with falls in manufacture of metal products, cars and construction repair work all dampening economic growth. These were offset by strong performances in wholesale, IT and health services.
"This sluggish growth came despite the economy bouncing back from a weak December."
The 0.5 per cent January growth rate outstripped the 0.2 per cent predicted by analysts, however, monthly gross domestic product (GDP) estimates tend to be more volatile than quarterly figures and more likely to be revised.
It came after the pound jumped to its highest in almost two years against the euro following an announcement that Theresa May had secured "legally binding" assurances from the EU on the Irish backstop.
Under the agreement, the UK cannot be locked into the Irish backstop on an indefinite basis.
Andrew Wishart, of Capital Economics, said the latest figures on the economy were "a reassuring sign ... that the UK economy was weathering the political crisis at home and slowdown overseas pretty well".
All of the major parts of the economy – services, construction and manufacturing – expanded in the month.
Manufacturing grew 0.8 per cent, ending six consecutive months of contraction. The services sector, which includes hospitality and banking, grew 0.3 per cent.
Theresa May says Britain and EU have 'secured legal changes' on Brexit deal
Mr Wishart added: "Of course, the data may deteriorate in February and March if Brexit has caused consumers and firms to reach for the handbrake.
"But note that even if monthly GDP growth is zero in February and March, the economy would still grow by 0.4 per cent in Q1."
Dean Turner, UK economist at UBS Wealth Management, commented: "Looking beyond the month-on-month volatility, the overriding message emerging from today's release is an economy struggling under the weight of uncertainty.
"Brexit is a key factor, but manufacturing also looks to be feeling the effects of a weaker global backdrop. On the bright side, the service sector is helping to offset some of the weakness elsewhere.
"Ahead of today's second meaningful vote, the GDP data won't be of much relevance to markets, as evidenced by the muted reaction of the pound. However, the numbers should highlight the importance of the vote for the economy. If, for whatever reason, the chronic uncertainty about how and when the Brexit process will end does persist, economic growth is likely to remain subdued."
Register for free to continue reading
Registration is a free and easy way to support our truly independent journalism
By registering, you will also enjoy limited access to Premium articles, exclusive newsletters, commenting, and virtual events with our leading journalists
Already have an account? sign in
Join our new commenting forum
Join thought-provoking conversations, follow other Independent readers and see their replies