UK employment at record high but real wages still falling, says ONS
Total employment rose 102,000 in the three months to November, to 32.2 million, stretching the employment rate to 75.3 per cent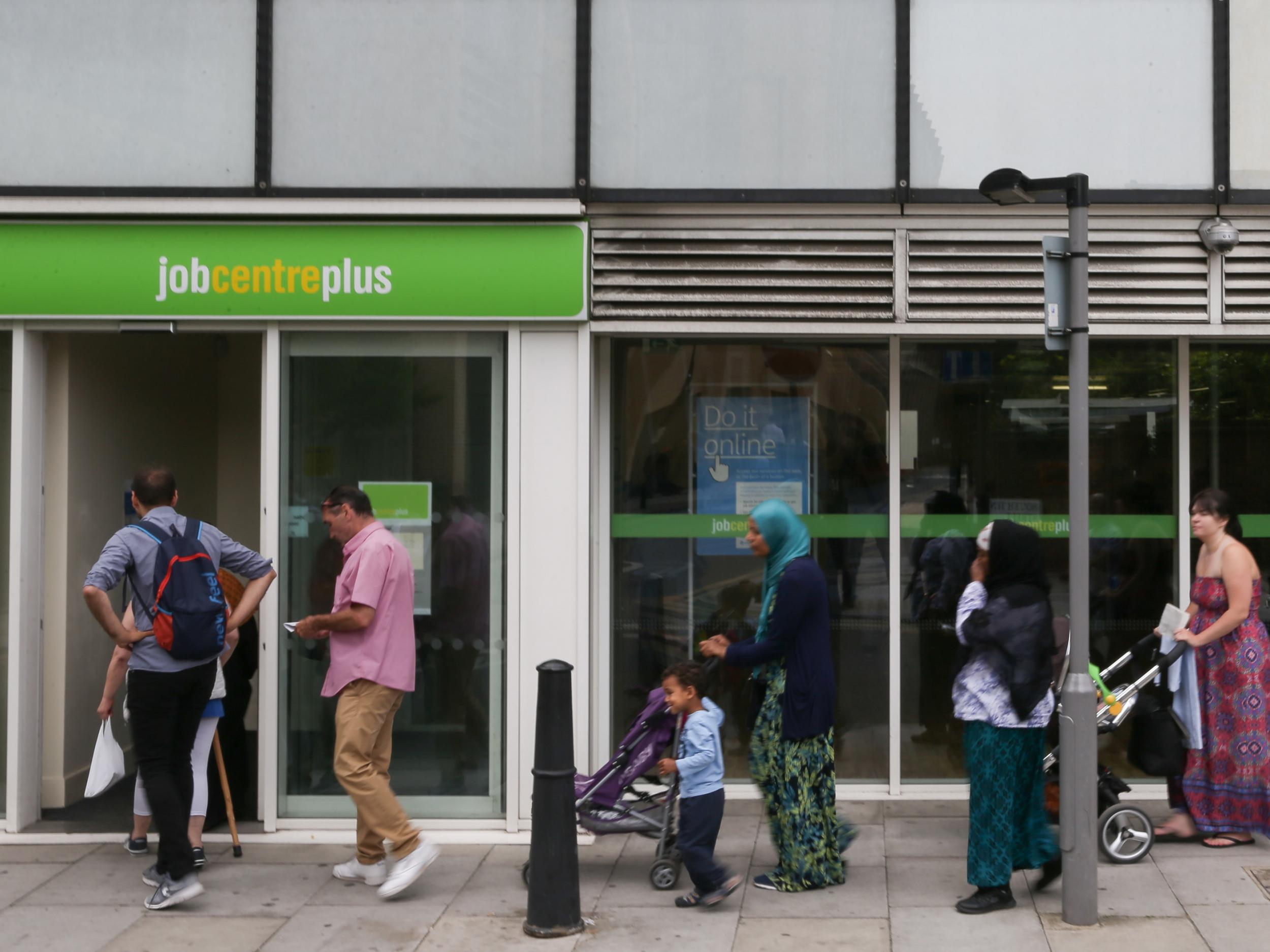 The number of people in employment in the UK jumped to a joint record high in November, but there was still scant sign of a serious pick-up in wages, according to the latest official data – highlighting the dilemma for the Bank of England over raising interest rates.
The Office for National Statistics (ONS) reported that total employment rose 102,000 in the quarter to November, to 32.2 million, stretching the employment rate to 75.3 per cent, the joint highest rate recorded since comparable records began in the early 1970s.
This follows two successive jobs reports in which the numbers in employment declined.
Unemployment fell very slightly, leaving the 16-plus jobless rate unchanged at 4.3 per cent, the lowest since 1975.
Vacancies also hit a record high of 810,000 in the three months to December, indicating strong hiring demand from firms.
Yet the ONS also reported average total wages were up by just 2.3 per cent year-on-year in the month, well below the rate of inflation, meaning that, in real terms, pay is still declining.
The three-month rate of pay growth was unchanged at 2.5 per cent.
However, analysts pointed to a modest rise in the three-month annual rate of pay growth excluding bonuses, from 2.3 per cent to 2.4 per cent.
The overall data underscores the challenge for Bank of England's interest-rate setters, who tend to regard rising employment and low unemployment as evidence of declining slack in the economy but who have also been waiting in vain for wage growth to pick up in response.
"There seems to be a ... fundamental shift in the labour market, with new technology and global competition both weakening workers' bargaining power," said Ben Brettell, an economist at Hargreaves Lansdown.
"It looks like low wages now explain low unemployment, rather than low unemployment acting as a catalyst for better pay."
The bank raised interest rates in November 2017, the first hike in a decade, in order to dampen what it saw as underlying inflationary pressure.
But financial markets are currently pricing in just two further hikes by the end of 2020, which would be a very slow cycle of monetary tightening.
Back to a record high
Consumer price inflation in November was 3.1 per cent, although it declined to 3 per cent in December, prompting many analysts to say that it has probably peaked for now, with the upward impact of the pound's post-Brexit-vote slump diminishing steadily.
The latest wages data implies that real wages fell by 0.8 per cent in November, indicating households' disposable incomes were still under pressure at the end of last year.
The UK economy slowed in 2017 as inflation ate into incomes and businesses deferred investment due to Brexit-related uncertainty.
History of the interest rate
The ONS will report its estimate of growth in the final quarter of 2017 and also for growth over the full calendar year on Friday.
"While it is encouraging that regular earnings-growth picked up slightly, subdued economic conditions are likely to weigh on wage growth over the next year. As a consequence, pay growth is likely to remain stubbornly below price growth over the near term, dampening consumer spending, a key driver of UK GDP growth," said Suren Thiru, head of economics at the British Chambers of Commerce.
Join our commenting forum
Join thought-provoking conversations, follow other Independent readers and see their replies