UK environment targets could be missed due to anti-diesel backlash, motor industry warns
The SMMT warns the UK could miss its next round of CO2 emissions targets, thanks to confusion about diesel and the slow take up of electric cars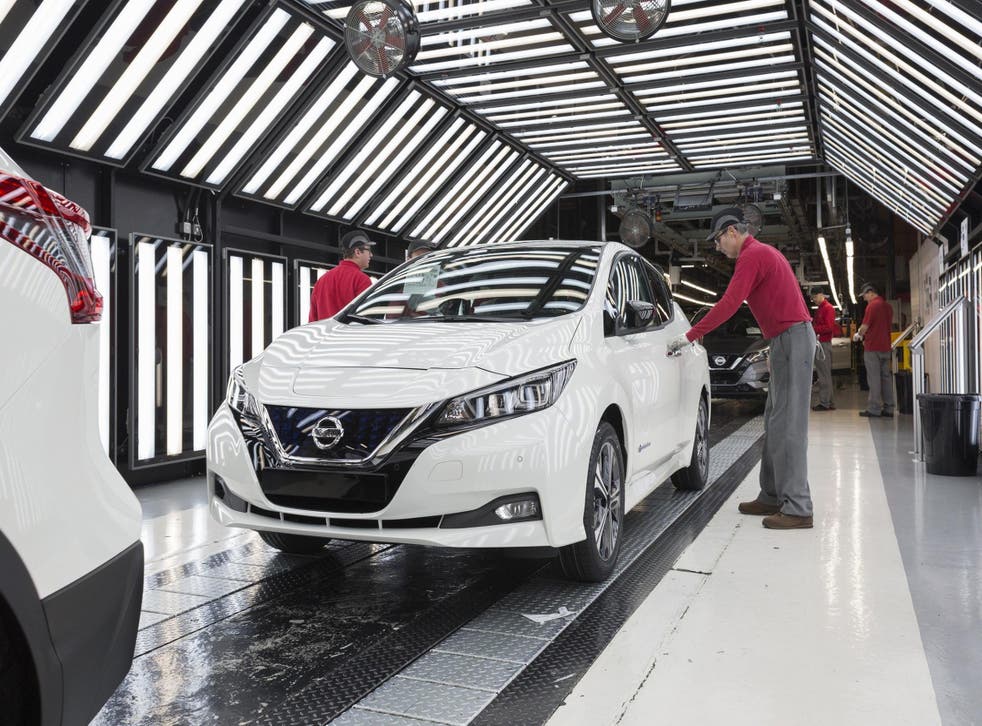 New cars are greener than ever, but the environmental benefits are being squandered because of continuing public confusion about diesel-powered vehicles, the auto industry has warned.
The Society of Motor Manufacturers and Traders (SMMT) said on Tuesday that "the anti-diesel agenda" and a slower than expected take up of electric vehicles means that the industry could miss its next round of European-mandated CO2 targets in 2021, making it more difficult for the UK to meet its international obligations to combat climate change.
"The industry shares the Government's vision of a low carbon future and is investing to get us there – but we can't do it overnight; nor can we do it alone," said Mike Hawes, chief executive of the SMMT.
"The anti-diesel agenda has set back progress on climate change, while electric vehicle demand remains disappointingly low amid consumer concerns around charging infrastructure availability and affordability," he added.
Data from the SMMT shows that overall, new car CO2 emissions have fallen by a third since 2000, reflecting advances in technology and a shift – before last year – towards diesel.
But in 2017 the average rate of CO2 emissions in new cars sold to the British public rose for the first time in decades: by 0.8 per cent, to 121g/km.
The SMMT said that the latest rise had been fuelled by buyers abandoning diesel engines, confused by mixed government signals on taxation, and also discouraged by Volkswagen's "dieselgate" scandal which undermined consumer confidence in the trustworthiness of industry claims.
Total CO2 emissions from all cars in use fell by 7.4 per cent between 2000 and 2016. However, they rose 2.1 per cent in 2016 on 2015, and have risen in each of the past three years, according to SMMT data.
Vehicle usage, meanwhile, has also risen, with distance travelled up 2 per cent in 2016 on 2015, and 8.1 per cent compared with 2000.
UK news in pictures

Show all 50
The SMMT also warned against an inconsistent "patchwork" of congestion and parking charges levied by different local authorities on diesel vehicles. It said that those could add to the confusion and the current tendency by buyers to postpone purchases of newer cleaner vehicles, pending clarification of official policy. A government air quality strategy paper is due later this year.
Meanwhile, battery-only "pure" electric vehicles, such as the new Nissan Leaf made in the UK, have shown disappointing sales.
While sales of so-called alternative fuel vehicles, which include petrol and electric hybrids as well as pure electric vehicles, were up by 4.7 per cent (from a low base) to some 119,000 cars in 2017, just 13,500 battery-powered and pure electric vehicles were sold last year – accounting for approximately one in every 200 new cars sold.
Mr Hawes said that to "accelerate fleet renewal, motorists must have the confidence to invest in the cleanest cars for their needs – however they are powered".
"A consistent approach to incentives and tax, and greater investment in charging infrastructure will be critical," he said.
"Now, more than ever, we need a strategy that allows manufacturers time to invest, innovate and sell competitively, and which gives consumers every incentive to adapt."
Register for free to continue reading
Registration is a free and easy way to support our truly independent journalism
By registering, you will also enjoy limited access to Premium articles, exclusive newsletters, commenting, and virtual events with our leading journalists
Already have an account? sign in
Register for free to continue reading
Registration is a free and easy way to support our truly independent journalism
By registering, you will also enjoy limited access to Premium articles, exclusive newsletters, commenting, and virtual events with our leading journalists
Already have an account? sign in
Join our new commenting forum
Join thought-provoking conversations, follow other Independent readers and see their replies