Record number of firms in UK unhappy with the state of infrastructure in their region, research shows
In a survey by the Confederation of British Industry and AECOM, 74 per cent of firms doubted country's infrastructure would improve over the course of this Parliament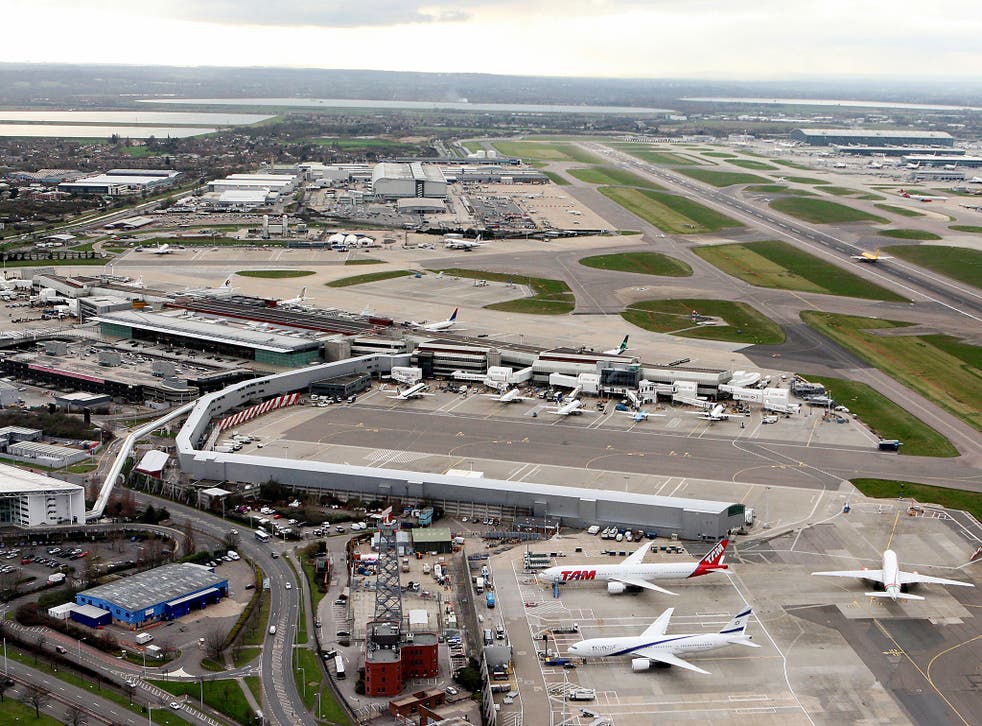 A record number of firms are unhappy with the state of infrastructure in their region, new research shows.
According to the 2017 Infrastructure survey from the Confederation of British Industry (CBI) and engineering multinational AECOM, only a fifth of firms are satisfied with the pace of infrastructure delivery in the UK, while 74 per cent doubt infrastructure will improve over the course of this Parliament. This was primarily attributed to political inconsistency (94 per cent of firms) and political risk (86 per cent).
More than half the firms even described themselves as "dissatisfied or very dissatisfied" with infrastructure in their region: 54 per cent, which was 8 per cent higher than in last year's report, and a record number for the CBI survey (now in its seventh year).
For the first time, the survey included a public poll on infrastructure, which showed that the public's outlook is similar to that of the companies: 76 per cent of respondents doubted that there will be an improvement in infrastructure by the end of this Parliament.
CBI director-general Carolyn Fairbairn said that the Government had shown a commitment to infrastructure over the past year, including making decisions to approve Heathrow's third runway and to upgrade the A303 road near Stonehenge. It had also made pledges to scale up the supply of housing and clean energy.
But Ms Fairbairn added that this was clearly not translating into business or public optimism, and that the Government had reached "crunch time" on UK infrastructure – which is fundamental to driving productivity.
Ms Fairbairn said: "This is no time for discussion and delays; it's time for delivery. This needs to be heard not just by Westminster, but by local and devolved governments, as making progress on smaller, local projects is just as important as the bigger projects."
The devolution of power from Westminster is seen by firms as an opportunity, with 42 per cent of those surveyed believing the agenda could lead to infrastructure improvements. However, this had dropped from 47 per cent in the 2016 survey, and 61 per cent in 2015. The CBI said this shows devolution must translate into better infrastructure results across the country.
In the survey, over half of firms (51 per cent) saw new free trade opportunities with countries outside the EU as positive. However, 45 per cent of businesses thought that improvements to port access through road and rail was critical for the UK to make the most of a new trading future.
Meanwhile, with infrastructure accounting for nearly half (47 per cent) of the European Investment Bank's investments in the UK, there is little confidence that firms will receive similar funding after Brexit.
Ahead of Brexit, access to skills from the EU was seen by firms in the digital, energy and aviation sectors as the top priority in building a new relationship with Europe.
Business news: In pictures

Show all 13
Richard Robinson, chief executive of civil infrastructure in Europe, the Middle East, India and Africa at AECOM, said: "The overriding message from business and the public in this year's survey is clear: more needs to be done to raise confidence and up the pace in which infrastructure is delivered. Now is the time to provide clarity around infrastructure investment and accelerate action."
Of the businesses surveyed by the CBI, 96 per cent said that they think infrastructure is important to the Government's agenda.
The survey of businesses was carried out between June and August and included responses from 727 firms. Public polling figures are from market research firm YouGov and include the responses of 1,668 people.
Register for free to continue reading
Registration is a free and easy way to support our truly independent journalism
By registering, you will also enjoy limited access to Premium articles, exclusive newsletters, commenting, and virtual events with our leading journalists
Already have an account? sign in
Register for free to continue reading
Registration is a free and easy way to support our truly independent journalism
By registering, you will also enjoy limited access to Premium articles, exclusive newsletters, commenting, and virtual events with our leading journalists
Already have an account? sign in
Join our new commenting forum
Join thought-provoking conversations, follow other Independent readers and see their replies