UK firms paying up to £100,000 extra to lure skilled EU workers as net migration falls, survey finds
Manufacturers, banks and law firms all report difficulty attracting European Union workers
Ben Chapman
Wednesday 25 July 2018 12:30 Comments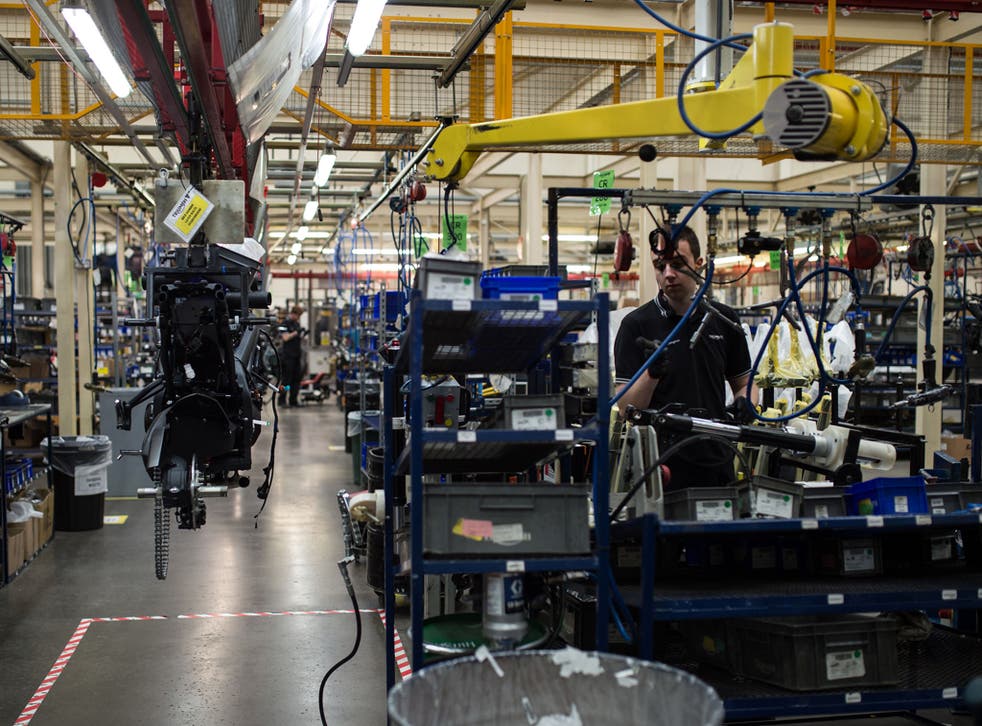 Six in 10 companies have forked out extra incentives – including pay rises, extra bonuses and private school fees – in order to lure European Union workers since the Brexit referendum, as they attempt to retain the skills they need, new research has found.
Some firms have paid an additional £100,000 in order to secure talent, as EU workers become more reluctant to commit to the UK due to uncertainty about their future immigration status, among a host of other concerns.
The poll of 1,000 human resources directors by immigration law specialists Migrate UK found that 39 per cent of firms have already lost EU employees who have returned home or left to work in another EU country.
A majority of firms in several key sectors of the economy reported finding it harder to find the skilled workers they need since the June 2016 vote to leave the EU.
Financial services businesses have been among the worst affected, with 83 per cent of companies reporting difficulties in recruitment. More than two-thirds of manufacturers and 63 per cent of law firms also said it was now harder to find staff. In IT, the figure was 79 per cent.
Businesses said they were offering a range of incentives, with 12 per cent granting increased salaries and 16 per cent giving EU employees bigger bonuses. Almost one in five companies have offered prospective staff medical insurance, while extra holidays (9 per cent), free accommodation (9 per cent) and school fees (7 per cent) are also popular choices.
Twelve per cent of firms said they pick up the bill for their EU workers' national permanent residence and British nationality Home Office fees, which cost almost £1,400 in total.
The figures highlight the significant extra costs already being accrued by companies in the UK, as the country becomes less attractive to some EU nationals and net migration begins to fall as a result of the Brexit vote.
The value of the additional incentives offered ranged from less than £5,000 to £100,000, with the top value cited by 1 per cent of firms. Four in 10 companies said they had offered between £10,000 and £60,000 extra, according to the survey.
Jonathan Beech, managing director at Migrate UK said: "The government's recently proposed EU settlement scheme, granting settled status to EU citizens who have lived continuously in Britain for five years, will certainly help to stabilise the skills situation. But after two years of uncertainty the government needs to give some form of guarantee that the status of EU workers in the UK is legally binding and safeguarded against any threat of change in the future, otherwise EU workers will just continue to leave."
Research published earlier this year by the British Chambers of Commerce showed that a skills shortage in the UK was reaching critical levels, with almost three-quarters of services businesses struggling to make the hires they need. The figures come as the UK unemployment sits at a 42 year low of 4.2 per cent, leaving little room for manoeuvre.
Register for free to continue reading
Registration is a free and easy way to support our truly independent journalism
By registering, you will also enjoy limited access to Premium articles, exclusive newsletters, commenting, and virtual events with our leading journalists
Already have an account? sign in
Join our new commenting forum
Join thought-provoking conversations, follow other Independent readers and see their replies