UK GDP growth unexpectedly revised down to 0.4% for final quarter of 2017
This was down from the Office for National Statistics' preliminary estimate last month of a 0.5 per cent expansion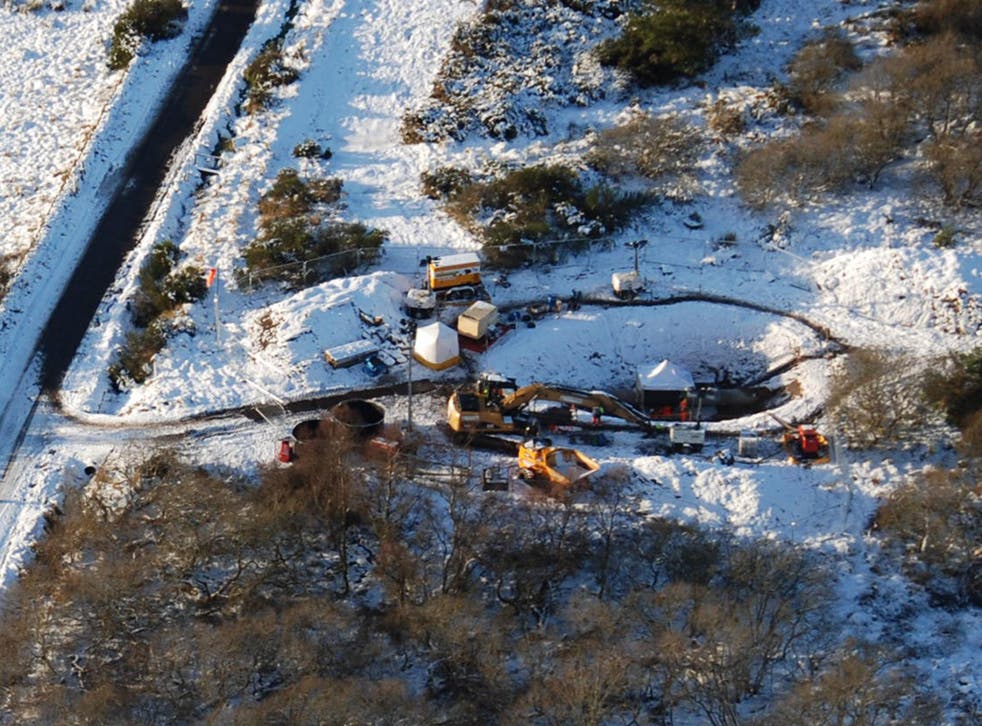 The UK's GDP growth in the final quarter of 2017 has been unexpectedly revised down, raising doubts in some quarters that the Bank will hike interest rates again as soon as May.
The Office for National Statistics (ONS) said on Thursday that the economy expanded by 0.4 per cent in the three months to December, down from its preliminary estimate last month of a 0.5 per cent expansion.
City analysts had anticipated no change in the estimate.
"A number of very small revisions to mining, energy generation and services were enough to see a slight downward revision to quarterly growth overall, despite headline services output being unchanged," said Darren Morgan of the ONS.
First quarter 2017 growth was also revised down from 0.3 per cent to 0.2 per cent.
However, GDP growth for the third quarter of 2017 was revised up from 0.4 per cent to 0.5 per cent.
Together, the revisions take the ONS estimate for calendar year growth in 2017 down to 1.7 per cent, compared with the 1.8 per cent expansion seen previously.
Annual growth between the final quarter of 2016 and the final quarter of 2017 was just 1.4 per cent, lower than any member of the G7 except Canada, which is yet to release its estimate.
Total UK GDP is nominally divided between more people as the population grows. GDP per capita growth in Q4 2017 is put by the ONS at 0.2 per cent. It estimates that over 2017 as a whole GDP per capita growth was just 1.1 per cent.
The ONS also reported that business investment was flat in the final quarter of last year, despite City expectations of an 0.5 per cent increase.
Surveys suggest that Brexit-related trade uncertainty is prompting many managers to freeze investments.
Real household consumption grew by 0.3 per cent, in line with the expansion rates of previous quarters.
But the annual rate of household spending slowed to 1.4 per cent, well down from the 2.6 per cent expansion seen in the first quarter, and reflecting the squeeze from higher inflation.
Exports declined by 0.2 per cent, while imports jumped by 1.5 per cent, meaning net trade dragged on overall GDP growth, although this was distorted by the London-based international gold trade.
"The big picture has not changed," said John Hawksworth of PricewaterhouseCoopers (PwC).
"The UK economy is still estimated to have slowed markedly in the first half of 2017 as higher inflation, linked primarily to the weaker pound after the Brexit vote, dampened real household spending power.
"This factor continued to dampen consumer spending growth in the second half of 2017, but was offset by a stronger world economy, which boosted UK exports in areas like manufacturing and financial and business services."
Mark Carney signals 'earlier' interest rate hikes for UK
The Bank of England revised up its 2018 GDP forecasts slightly earlier this months and indicated that it could raise interest rates as soon as May in order to rein in inflationary pressures.
"All told, the latest GDP data suggest that the economy remains in a fragile state and does not need to be cooled with another rate rise as soon as May," said Samuel Tombs of Pantheon.
However, other analysts judged that the latest GDP figures would be unlikely to change policymakers' views.
"With the Bank of England keen to gradually normalise monetary policy and the economy likely to see essentially stable growth during 2018, we expect two interest rate hikes this year in May and November," said Howard Archer of the economic forecasting group EY ITEM Club.
Sterling was essentially flat against the dollar in the wake of the data at $1.3896.
Separately on Thursday the CBI's latest survey of retailers showed a slowing of growth in the year to February.
32 per cent of firms said sales volumes were up on a year earlier, while 24 per cent said they were down, giving a net balance of 8 per cent. This was down from 12 per cent in January.
Register for free to continue reading
Registration is a free and easy way to support our truly independent journalism
By registering, you will also enjoy limited access to Premium articles, exclusive newsletters, commenting, and virtual events with our leading journalists
Already have an account? sign in
Join our new commenting forum
Join thought-provoking conversations, follow other Independent readers and see their replies