Lockdown threatens to widen gender pay gap, researchers warn
The pattern of women doing fewer hours of work and more childcare during the lockdown is ominous given that women who take time off to have a child tend to have lower hourly wages when they return to work part time, according to the Institute for Fiscal Studies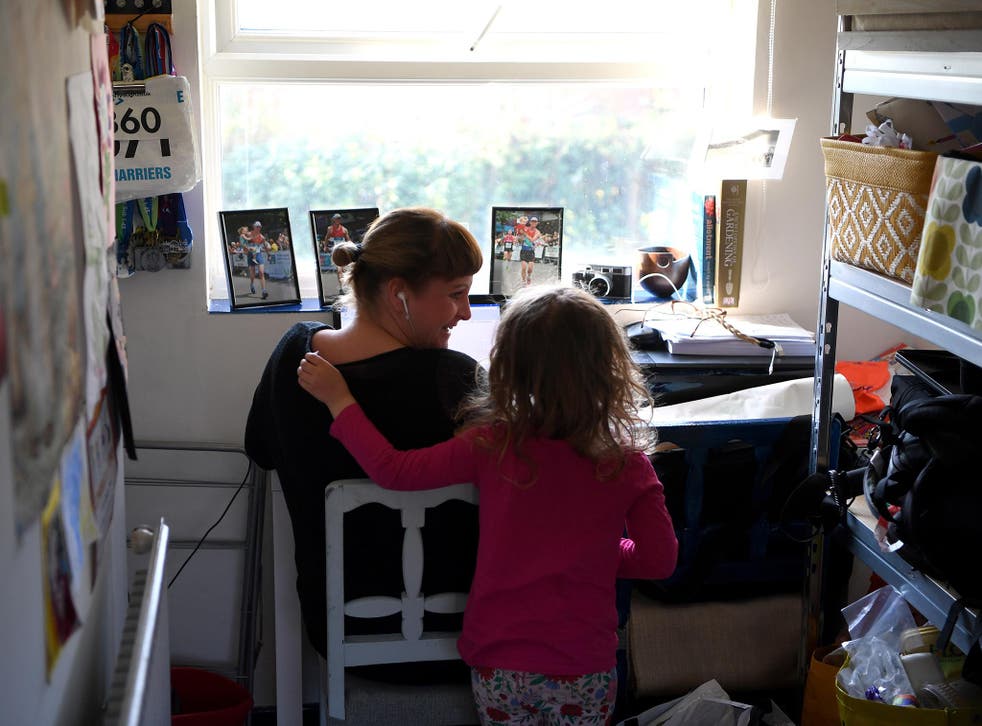 The unequal impact of the lockdown on families with children risks widening the gender pay gap, researchers have warned.
Analysis of a new survey of English family households by the Institute for Fiscal Studies (IFS) and University College London found women are more likely to have stopped doing paid work since the lockdown began.
And even if they are still working, women are likely to be doing fewer hours than men in the family.
On top of this, the study found that women in lockdown are spending more time on childcare than men in the same household.
The IFS researchers said these patterns were ominous given previous research has shown that women who take time off to have a child tend to have lower hourly wages when they return to work part time.
"There is a risk … that the differences we find in how the work hours of fathers and mothers are being affected by this crisis will result in larger detrimental effects on the career progression and earnings prospects of mothers than of fathers," they said.
The Office for National Statistics reported last year that the gender pay gap among all employees was 17.3 per cent in 2019, having steadily fallen from around 27 per cent in 1997.
It also found the gap had fallen to almost zero among full-time employees aged under 40 years.
Among all employees aged 30-39 the gap was 10 per cent in favour or men, suggesting that the gap is being driven by women who return to work part time after having children.
The new online survey was conducted between 29 April and 15 May and covered around 5,000 parents who live with their children in England. Parents were asked to give an hourly breakdown of their typical daily activities in lockdown.
Unequal division of lockdown labour
It found mothers are 23 per cent more likely than men in the family to have lost their job and 14 per cent more likely to have been furloughed.
And for those mothers still working, their hours of paid work has fallen on average from 6.3 hours to 4.9 hours. For fathers it has fallen from 8.6 hours to 7.2 hours.
Half of mothers are simultaneously juggling paid work and childcare compared with a third of fathers.
"Together these factors mean that mothers now are only doing a third of the uninterrupted paid-work hours that fathers are. A risk is that the lockdown leads to a further increase in the gender wage gap," said Alison Andrew of the IFS.
However, the IFS also highlighted that, despite the unequal division of childcare, the time the average father spends on childcare during a school day had still doubled under lockdown, which it said could potentially lead to long-term changes.
Register for free to continue reading
Registration is a free and easy way to support our truly independent journalism
By registering, you will also enjoy limited access to Premium articles, exclusive newsletters, commenting, and virtual events with our leading journalists
Already have an account? sign in
Join our new commenting forum
Join thought-provoking conversations, follow other Independent readers and see their replies