UK Government's industrial strategy launched to tackle weak productivity during Brexit talks
Theresa May is looking to intervene in four sectors in a bid to improve productivity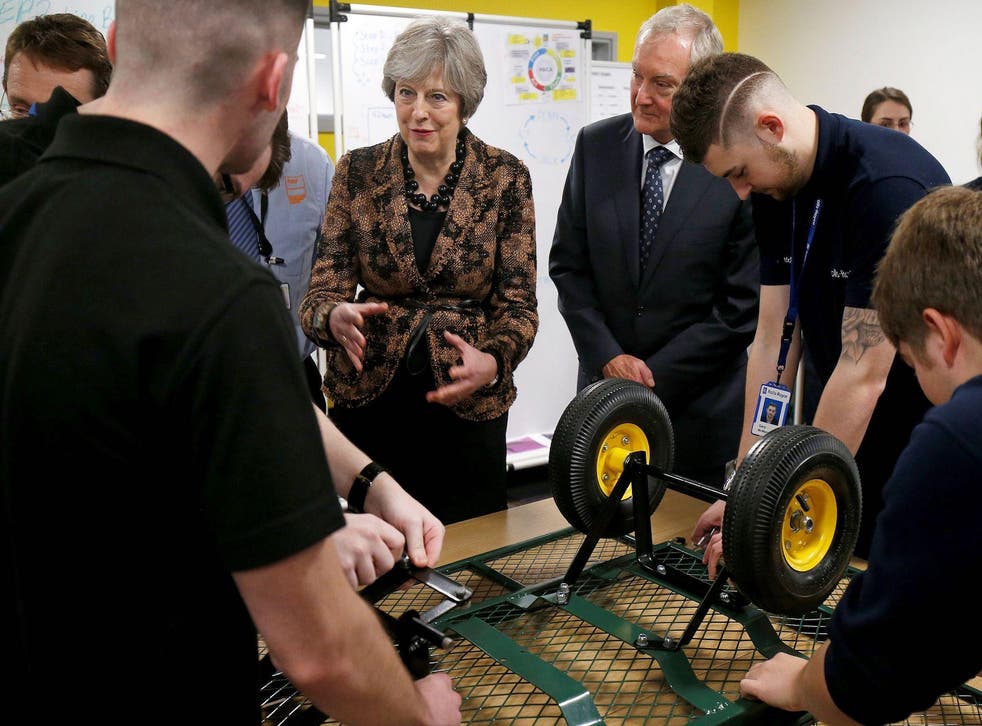 The UK Government launched a new strategy for industry on Monday, aiming to intervene in key sectors to tackle weak productivity and bolster businesses to counter any new problems caused by Brexit.
Prime Minister Theresa May first flagged the plan in January, seven months after the vote to leave the European Union, adopting a hands-on approach to business that had largely been abandoned by her predecessors from the time of Margaret Thatcher in the 1980s.
The Government said on Monday that it had secured a major investment from global healthcare company MSD, known as Merck in the United States, ahead of the publication of the strategy.
Life sciences are one of four sectors being targeted by the Government, which will also focus on construction, artificial intelligence and the car industry.
Business Minister Greg Clark said Britain has some of the world's best universities and research institutions, as well as leading companies in sectors ranging from advanced manufacturing to financial services, life sciences and creative industries.
"But any serious strategy should address the weaknesses that stop us achieving our potential, as well as our strengths, and this Industrial Strategy does that," he said.
"Britain's productivity performance has not been good enough and is holding back our earning power as a country."
Last week budget forecasters cut the country's growth estimates for the next five years, largely because of reduced projections for productivity, the Achilles' heel of the economy since the financial crisis.
Mr Clark said the new industrial strategy would strengthen infrastructure and the business environment in an effort to improve productivity.
MSD said it would open a state-of-the-art life sciences discovery research facility in London by 2020, focusing on early bioscience discovery and entrepreneurial innovation.
"This new London location will enable us to build on our proud legacy of invention and be an important contributor to the vibrant and rapidly growing London life sciences community while providing access for more collaborations within the European life science ecosystem," said Roger Perlmutter, president of MSD Research Laboratories.
Business news: In pictures

Show all 13
MSD intends to create 150 new research roles and is evaluating locations in London, it said.
The vote of confidence in the life sciences sector was welcomed by the Government after the news last week that the European Medicines Agency would move from London to Amsterdam when Britain leaves the EU in March 2019.
Brexit remains the biggest concern for UK companies and multinationals with operations in Britain. With only months to go before many businesses need to make decisions on future investment, they are eager for clarity on how Brexit will work.
However, talks with the European Union have made slow progress, and the government has only been able to reiterate its plan to seek a transition deal as soon as possible.
Reuters
Join our new commenting forum
Join thought-provoking conversations, follow other Independent readers and see their replies