UK house prices: People are paying £3,000 extra 'for every minute closer they are to London'
Buyers should be prepared to pay a further £3,048 for each minute less spent on the train centre, research finds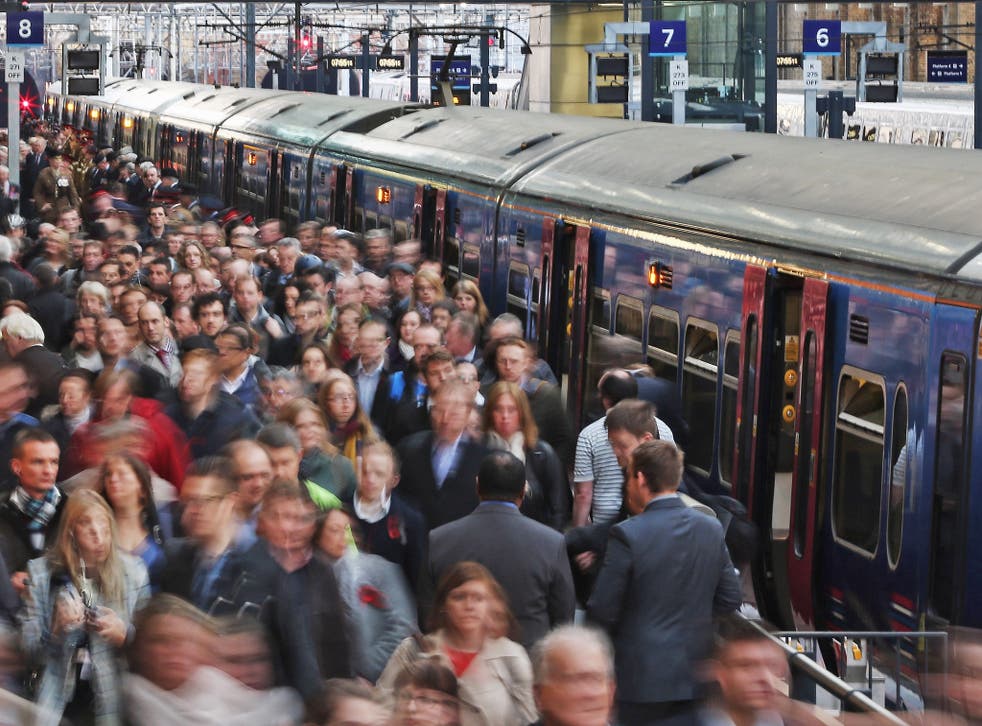 House prices in the London commuter belt increase by more than £3,000 for every minute the property is closer to the city by train, new research finds.
Buyers should be prepared to pay a further £3,048 for each minute less spent on the train to central London, according to research by Savills estate agents who looked at property prices around 314 stations on the outskirts of the capital.
The average house price in inner London is £606,000. By comparison, commuter locations within half an hour's train ride from London have an average property price of £458,000.
Further out the average price is just £337,000 for those with a journey time between 60 and 69 minutes.
The additional stamp duty costs and increased mortgage regulation have slowed price growth in the prime markets right across the country but most particularly in London.
Sophie Chick, associate director of residentiual research at Savills said that we are at a 'turning point' as an increasing numbers of buyers are moving away from London,
Analysis of Savills buyers in the capital commuter belt shows 30 of sales over the first quarter of 2016 were to those relocating from London compared to just 23 per cent during the same period in 2015.
Outrageous property deals in pictures

Show all 15
But house prices saving must be set against the cost of commuting.
"The amount of money you save will have to be compared by how much you spend on travel cost," Chick told the Independent.
Some "traditional" commuters towns are becoming too expensive as house prices continues to climb across the UK according to another research by Urban.co.uk, an online estate agency.
Adam Male, founder of Urban.co.uk said with property prices increasing in and around London, first-time buyers find it difficult to "put down roots" in locations which are commutable to the capital.
Join our new commenting forum
Join thought-provoking conversations, follow other Independent readers and see their replies