UK housing crisis: 84,000 tenants now more than two months behind on rent
The number of tenants failing to pay their rent has risen to nearly 14%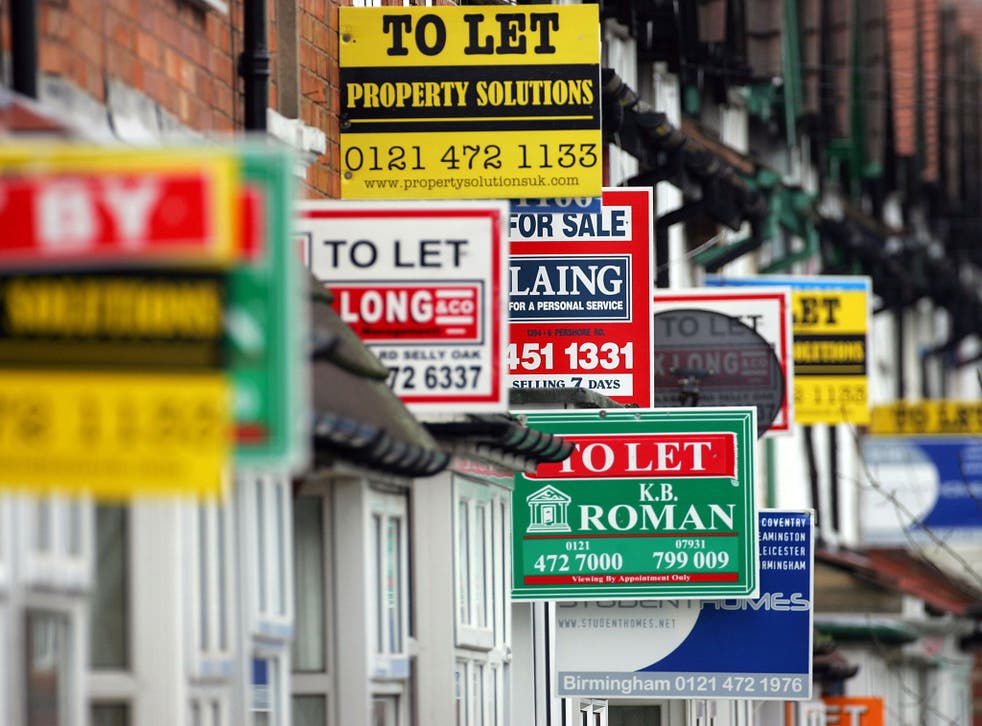 More than 80,000 tenants are behind with paying their rent, the highest levels in more than two years, according to Tenant Arrears Tracker by estate agency chains Your Move and Reeds Rain.
The number of tenants failing to pay their rent has risen to nearly 14 per cent in three months with 84,200 tenants more than two months behind with their rent at the end of September, compared to 74,000 in June.
This means 13,200 more households are in significant arrears compared to a year ago, an annual increase of nearly 19 per cent.
The overall growth in the size of the UK private rented sector is one factor in the increase in severe arrears numbers. The proportion of private tenancies in arrears has risen to 1.6 per cent from 1.4 per cent but is still below the peak of 2.9 per cent in the first three months of 2008.
The private rented sector increased from 11 per cent of all households in England in 2003-2004 to 19 per cent in 2013-2014.
Adrian Gill, director of estate agents Your Move and Reed Rains, said the majority of tenants find paying the rent is becoming easier rather than harder, but some households are not yet feeling their household finances improve.
"Beneath this rising tide there are inevitably some households and individuals who are not yet feeling any new economic buoyancy.There will be a minority who are still struggling to keep up," he said.
Cuts to housing benefits or local housing allowance and unemployment hurt tenants' ability to rent payments in 2013-2014.
But landlords are doing better financially – which is one reason the eviction rate is down nearly 8 per cent from a year ago.
"In the context of resurgent tenant arrears, landlords are the buffer delaying a parallel peak in evictions. And healthy landlord finances make that tolerant approach more likely," Gill said.
"So while penalising landlords may win easy political points, making investment in new homes to let harder could be counterproductive – especially in the face of new challenges," he added,
Business news: In pictures

Show all 13
The number of people in London becoming homeless due to the ending of shorthold tenancies – the type most commonly held by private renters – has increased more than sevenfold since 2009/10, local government figures show.
Some 6,790 London households in 2014/15 were made homeless following the end of their tenancies, up from just 930 households five years before
Join our new commenting forum
Join thought-provoking conversations, follow other Independent readers and see their replies