UK industrial output slumps as imports from EU take off
Economists were shocked by the 1.1 per cent fall in manufacturing in February, which took the annual rate of decline to 1.8 per cent, the biggest fall since 2013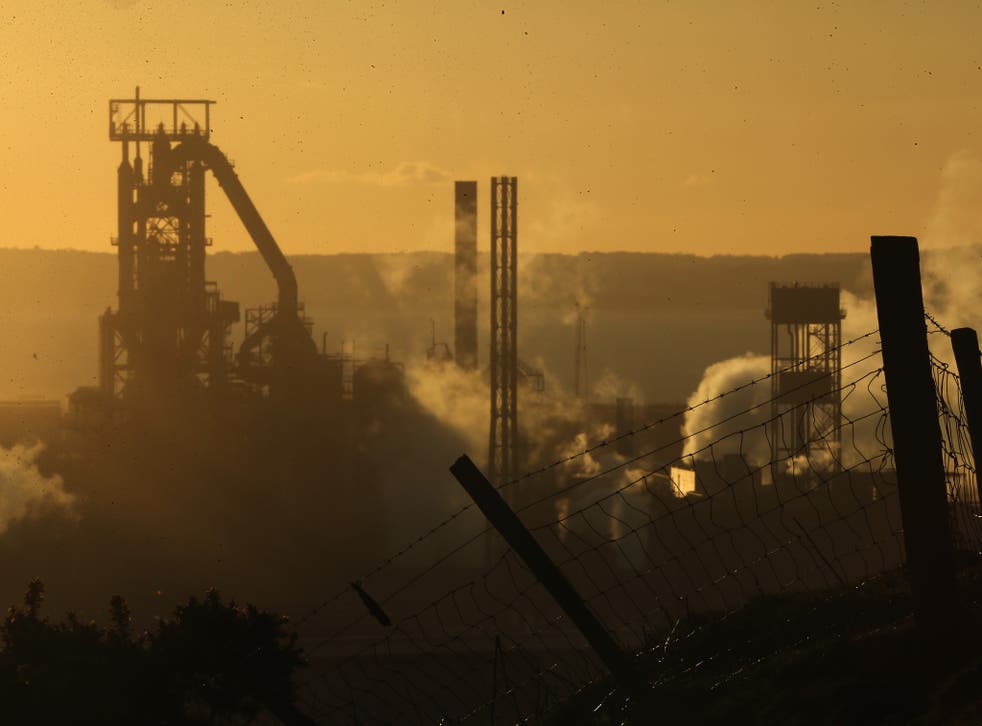 The Chancellor, George Osborne, suffered a double blow from poor economic data yesterday, including much worse-than-expected news on manufacturing on the eve of the start of the sale process for Tata Steel.
Industrial output in February recorded its biggest fall for two and half years, according to official figures, which confirmed increasingly gloomy surveys that have shown a sharp economic slowdown since the start of the year.
The UK also saw a much bigger than expected trade gap, sucking in record imports from the EU.
Industrial output dived 0.3 per cent month-on-month in February to give a 0.5 per cent fall on the year, its biggest drop since August 2013, the Office for National Statistics said.
The figures confirm anecdotal evidence that large companies have put investment plans on hold until the June referendum on EU membership.
Howard Archer of IHS said the numbers were a "double whammy of very disappointing news for the UK economy that bodes ill for first-quarter growth prospects".
The decline in manufacturing will not boost the prospects for Tata Steel UK's sale, on which thousands of jobs depend. A deal has reportedly been lined up by the private equity firm Greybull to buy its Scunthorpe works and invest £400m, which could be announced on Monday. That is the day the Indian industrial group Tata will formally open the sale process for the rest of the business, including the massive Port Talbot works in South Wales. So far the Business Secretary, Sajid Javid, has named only Liberty Steel as a potential buyer.
Dennis de Jong, the managing director of forex broker UFX.com, said: "A wealth of cheap steel on the market has seen global prices plummet and, without raising import tariffs or government intervention, many believe the British steel industry will be forced to shutter completely."
The trade deficit for February came in at £12bn, far higher than the average £10.2bn predicted by economists. January's figure was also revised upwards to £12.2bn.
Register for free to continue reading
Registration is a free and easy way to support our truly independent journalism
By registering, you will also enjoy limited access to Premium articles, exclusive newsletters, commenting, and virtual events with our leading journalists
Already have an account? sign in
Register for free to continue reading
Registration is a free and easy way to support our truly independent journalism
By registering, you will also enjoy limited access to Premium articles, exclusive newsletters, commenting, and virtual events with our leading journalists
Already have an account? sign in
Join our new commenting forum
Join thought-provoking conversations, follow other Independent readers and see their replies