UK inflation holds steady in October suggesting peak in price rises
The Consumer Price Index rose 3 per cent in the year to October, equal to the rate of growth in September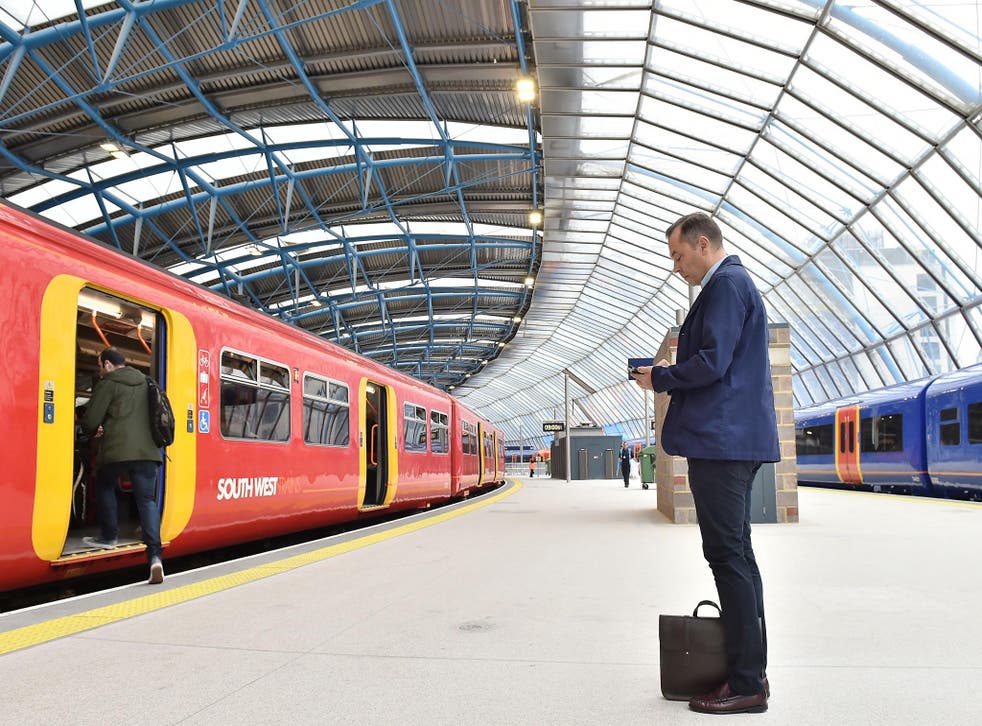 Inflation unexpectedly held steady in October, prompting analysts to speculate that price pressures for the UK have now peaked.
The Consumer Price Index rose 3 per cent in the year to October, equal to the rate of growth in September, the Office for National Statistics reported.
City of London analysts had pencilled in a rise to 3.1 per cent, which would have compelled the Governor of the Bank to write a public letter to the Chancellor explaining why inflation was more than 1 percentage point above the official 2 per cent target.
Unchanged in October
Core inflation, which strips out volatile food end energy prices, was also steady at 2.7 per cent, equal to the previous month.
The Bank of England raised interest rates for the first time in a decade earlier this month – from 0.25 per cent to 0.5 per cent – in order to stop inflation getting out of hand over the coming years.
History of the interest rate
The pound dipped to $1.3091 in the immediate wake of the release, but recovered to end the trading day 0.27 per cent higher at $1.3149.
Against the euro, sterling ended down 0.59 per cent at €1.1175.
The Bank of England had signalled after its rate rise on 2 November that it expected inflation to rise above 3 per cent this year.
It also suggested it would have to raise rates twice more by the second half of 2020, but sterling actually fell on the day of the decision, suggesting some scepticism among traders over whether the Bank would be able to follow through on this monetary tightening cycle given the weakness of the economy and the potential disruption of Brexit.
Inflation has been driven to a five-year high this year mainly due to the impact of the slump in sterling in the immediate wake of the Brexit vote in June 2016. This has pushed up import prices, which have been passed on to consumers in the form of higher prices in the shops and for services.
The ONS reported that there was upward pressure on the annual October inflation rate from recreation, health and food, but that these had been offset by downward pressure from furniture and transport.
Separately, the statistics agency reported that annual UK factory input inflation fell back sharply to 4.6 per cent in October, down from 8.1 per cent previously.
Some analysts argued that UK inflation has already peaked.
"Over coming months, we expect headline CPI to trend lower, reaching the 2.3/2.4 per cent area by Easter time," said James Smith of ING.
"As the currency effect starts to peter out, the question is whether domestically-generated price pressures start to take over."
"Retailers have nearly finished passing on higher import prices to consumers, and domestically generated inflation still looks weak," said Samuel Tombs of Pantheon.
"As a result, we still expect CPI inflation to fall steadily to 2 per cent by the end of 2018, undershooting the [Bank of England's] expectations and enabling it to wait another 12 months before raising Bank Rate again.
Two of the nine members of the Bank of England's Monetary Policy Committee – Sir Jon Cunliffe and Sir Dave Ramsden – voted against raising interest rates this month.
Giving a speech in Oxford on Tuesday, Sir Jon explained he was concerned that wage inflation would not rise in line with the Bank's latest projections.
"In my view the low level of domestic pressure on inflation now, the absence of second round effects from the deprecation of sterling, and inflation expectations around their historical averages, make it possible to wait before tightening policy until there is clear evidence that pay growth is responding to the level of unemployment in line with our forecast," he explained.
Register for free to continue reading
Registration is a free and easy way to support our truly independent journalism
By registering, you will also enjoy limited access to Premium articles, exclusive newsletters, commenting, and virtual events with our leading journalists
Already have an account? sign in
Join our new commenting forum
Join thought-provoking conversations, follow other Independent readers and see their replies