The Independent's journalism is supported by our readers. When you purchase through links on our site, we may earn commission.
UK inflation hits five-year high of 3 per cent as workers face continued wage squeeze
Increase will put more pressure on Bank of England to raise interest rates at next Monetary Policy Committee meeting on 2 November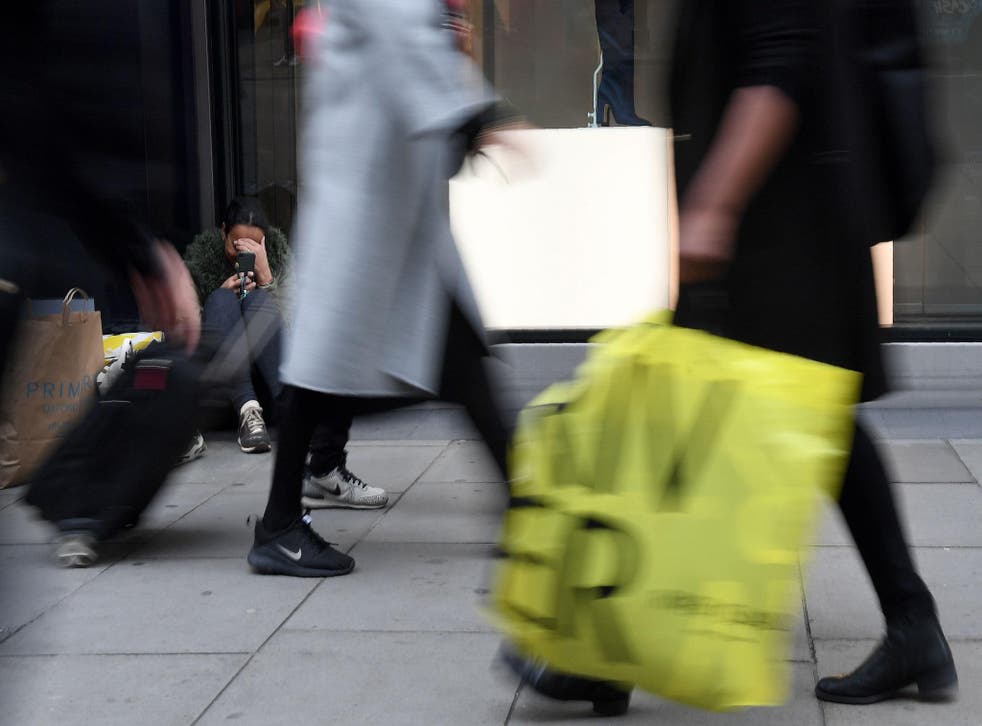 Inflation rose to a five-year high of 3 per cent in September, far outstripping wage increases, the latest official figures show.
The Consumer Price Index (CPI) rose 0.1 per cent from August to September to their highest since April 2012, increasing the likelihood that the Bank of England will raise its benchmark interest rate from 0.25 per cent next month.
Consumers face rising costs for essentials, with food and transport prices driving rising inflation, the Office for National Statistics said on Tuesday.
Wages rose at an annual rate of 2.1 per cent in the three months to July, meaning workers are seeing the value of their pay packets decrease in real terms.
Businesses are also facing a squeeze as Retail Price Index inflation, which will be used to set business rates next year, was 3.9 per cent in September.
Inflation has risen sharply since the Brexit vote in June last year as the value of the pound has fallen against other major currencies, causing the prices of imports to rise.
A counterbalancing rise in exports, predicted by some analysts, has not materialised. Rising oil and fuel prices also contributed to increasing inflation in September, the ONS said.
Rising inflation increases pressure on the Bank of England's MOnetary Policy Committee to raise its benchmark interest rate at its next meeting on 2 November.
The Bank of England said last month that UK interest rates are likely to rise "over the coming months" in order to curb inflation, preparing the ground for the first rise in the cost of borrowing in a decade.
Business news: In pictures

Show all 13
While a rate hike would mean bigger returns on savers' bank deposits, it would also mean higher repayment costs for many mortgage borrowers. An increase would also run the risk of choking off overall economic growth, at a time when activity is already weakening markedly because of uncertainty over Brexit.
Laith Khalaf, a senior analyst at Hargreaves Lansdown, said it was "important to keep perspective" on the impact rising prices would have on consumers.
"The pound in your pocket is depreciating, as the rising price of goods continues to chip away at its value. Consumer spending remains remarkably resilient in the face of inflationary pressures and weak wage growth, but the current squeeze on household budgets is a slow burner, as it takes some time for economic reality to hit home," he said.
"Employment remains high and borrowing costs are low, for the time being at least."
The inflation figure also means that 10.5 million households face losing an average reduction of £450 per year to their benefits as the Government continues a four-year freeze on payments.
Normally the September inflation figure is used to uprate benefits and tax thresholds the following April. However, the independent Institute for Fiscal Studies pointed out that current government policy is to freeze most working-age benefits in cash terms until March 2020.
The Trades Unions Congress, which represents millions of British workers, urged the Government to help workers facing falling incomes.
TUC General Secretary Frances O'Grady said: "The government needs to face up to Britain's cost of living crisis. The squeeze on household budgets is getting tighter by the month.
"The Chancellor must use November's Budget to ease the pressure on hard-pressed families.
"That means giving five million public sector workers the pay rise they have earned.
"Prices are sky-rocketing. Offering hard-working public servants below-inflation increases would amount to yet another real-terms pay cut."
See how much you could save on international money transfers with HiFX: sign up and make a transfer
Register for free to continue reading
Registration is a free and easy way to support our truly independent journalism
By registering, you will also enjoy limited access to Premium articles, exclusive newsletters, commenting, and virtual events with our leading journalists
Already have an account? sign in
Register for free to continue reading
Registration is a free and easy way to support our truly independent journalism
By registering, you will also enjoy limited access to Premium articles, exclusive newsletters, commenting, and virtual events with our leading journalists
Already have an account? sign in
Join our new commenting forum
Join thought-provoking conversations, follow other Independent readers and see their replies