Bank of England holds interest rates at 0.5%
Sterling jumped against the dollar and the euro in the wake of the announcement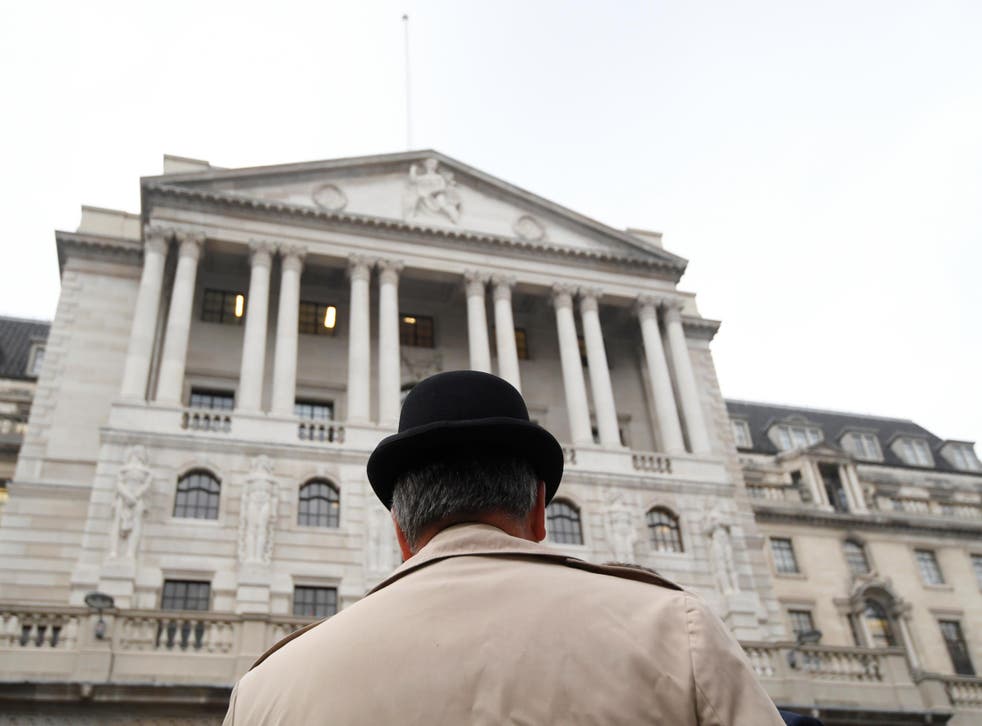 The Bank of England has opted to hold interest rates.
The Monetary Policy Committee voted 6-3 in favour of keeping the base rate at 0.5 per cent with Andy Haldane, the central bank's chief economist, switching to support a hike.
Mr Haldane's change of stance marks the first time he has ever voted against the majority, and is also the first time the bank's chief economist has dissented since 2011, indicating an August rate hike could be on the cards.
It follows a series of disappointing data releases, including the news that UK wage growth slowed unexpectedly in April, slipping to 2.8 per cent from 2.9 per cent.
The British public's expectations of a rate rise this year have declined in spite of the bank's repeated guidance that a hike is coming.
Abi Oladimeji, chief investment officer at Thomas Miller Investment, said weak data coming from various economies including the UK and eurozone gave rise to doubt about "the extent to which the sharp slowdown in the first quarter was weather-related and therefore, transitory".
"Economic uncertainty and political upheaval could encourage the European Central Bank to keep its options open and refrain from a premature end to monetary stimulus," he added.
"Likewise, the Bank of England may find it has much less scope to implement its stated plan of earlier and more frequent increases in interest rates."
AJ Bell's investment director Russ Mould said the central bank's reluctance to move "may reflect lingering doubts over the underlying strength of the UK economy, which appears to be mired in another soft patch".
"This heaps more pain on savers as inflation continues to comfortably outstrip the meagre interest earned on their cash and real wage growth remains negligible," he added.
Join our new commenting forum
Join thought-provoking conversations, follow other Independent readers and see their replies