UK interest rates increase would be a 'good news story', says Bank of England's chief economist
Increase in cost of borrowing would be 'a sign of the economy healing' Andy Haldane has argued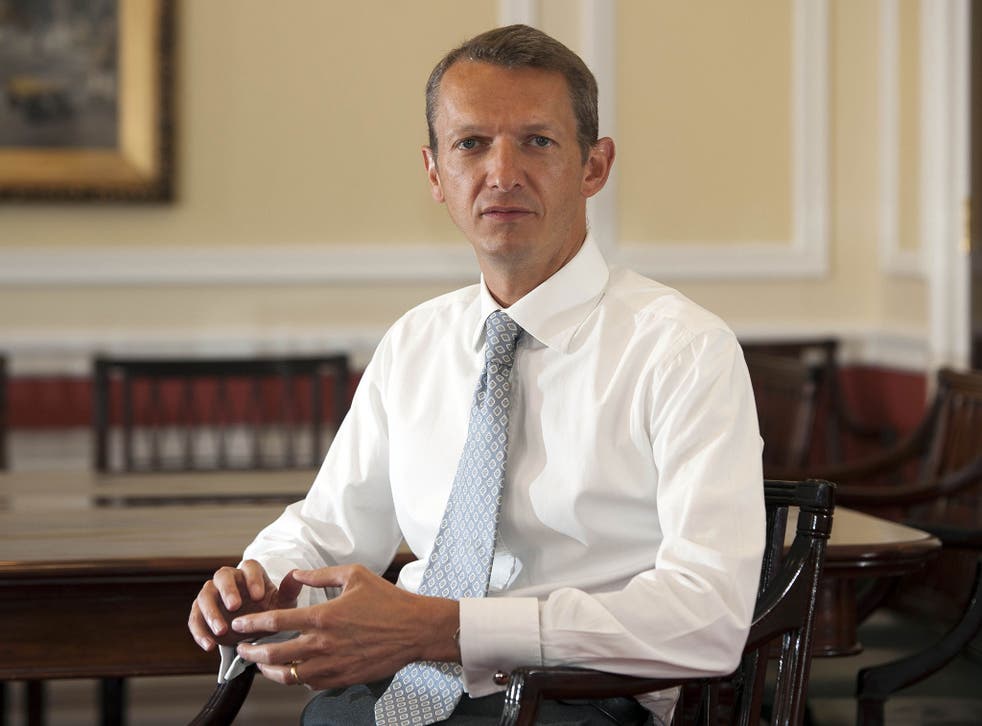 An increase in interest rates would be a "good news story" the chief economist of the Bank of England has argued.
The Bank has signalled it is likely to lift rates over the coming months and traders are currently betting on a move as soon as November.
"Let's be clear here: for me that would be a good news story. This would be interest rates getting back to normal, even if the new normal is different to the old normal," Andy Haldane said.
"This would be a sign of the economy healing, and therefore adjusting to that healing process. So rather than being a source of fear or trepidation, this ought to be a good news story about the economy proving resilient," he told Sky News on Wednesday night.
An increase in the cost of borrowing would adversely affect those with variable rate mortgages, but also increase the interest offered to many people with positive current account balances.
Some economists fear that a rate rise would do more harm than good given the weakness of the economy and the uncertainty of consumers and firms ahead of Brexit in 2019.
It would be the Bank's first rate rise since 2007.
The central bank had cut the cost of borrowing from 0.5 per cent to 0.25 per cent, a new record low, in the wake of the shock Brexit vote in order to support the economy, but in August inflation hit 2.9 per cent, almost 1 percentage point over its official 2 per cent target.
Mr Haldane had previously been one of the most dovish members of the Bank's rate-setting Monetary Policy Committee, but he signalled a dramatic change in his thinking in a speech in June.
The nine member MPC voted by a margin of 7-2 to keep rates on hold earlier this month, but also made it clear that unless the economy showed a major deterioration, it would raise rates "over coming months", seen as a signal that markets should get read for the first hike in borrowing in a decade.
The guidance has helped to send sterling up to its highest level against the US dollar since the Brexit vote in June 2016.
The two members who voted for a hike immediately were the two external representatives Michael Saunders and Ian McCafferty. A third external member, Gertjan Vlieghe, has since signalled strongly that he is likely to also vote to increase rates imminently.
Register for free to continue reading
Registration is a free and easy way to support our truly independent journalism
By registering, you will also enjoy limited access to Premium articles, exclusive newsletters, commenting, and virtual events with our leading journalists
Already have an account? sign in
Register for free to continue reading
Registration is a free and easy way to support our truly independent journalism
By registering, you will also enjoy limited access to Premium articles, exclusive newsletters, commenting, and virtual events with our leading journalists
Already have an account? sign in
Join our new commenting forum
Join thought-provoking conversations, follow other Independent readers and see their replies