UK manufacturing growth level at its weakest for years, BCC survey shows
Factories' slowdown and weak activity in services signal "minimal" economic growth in second quarter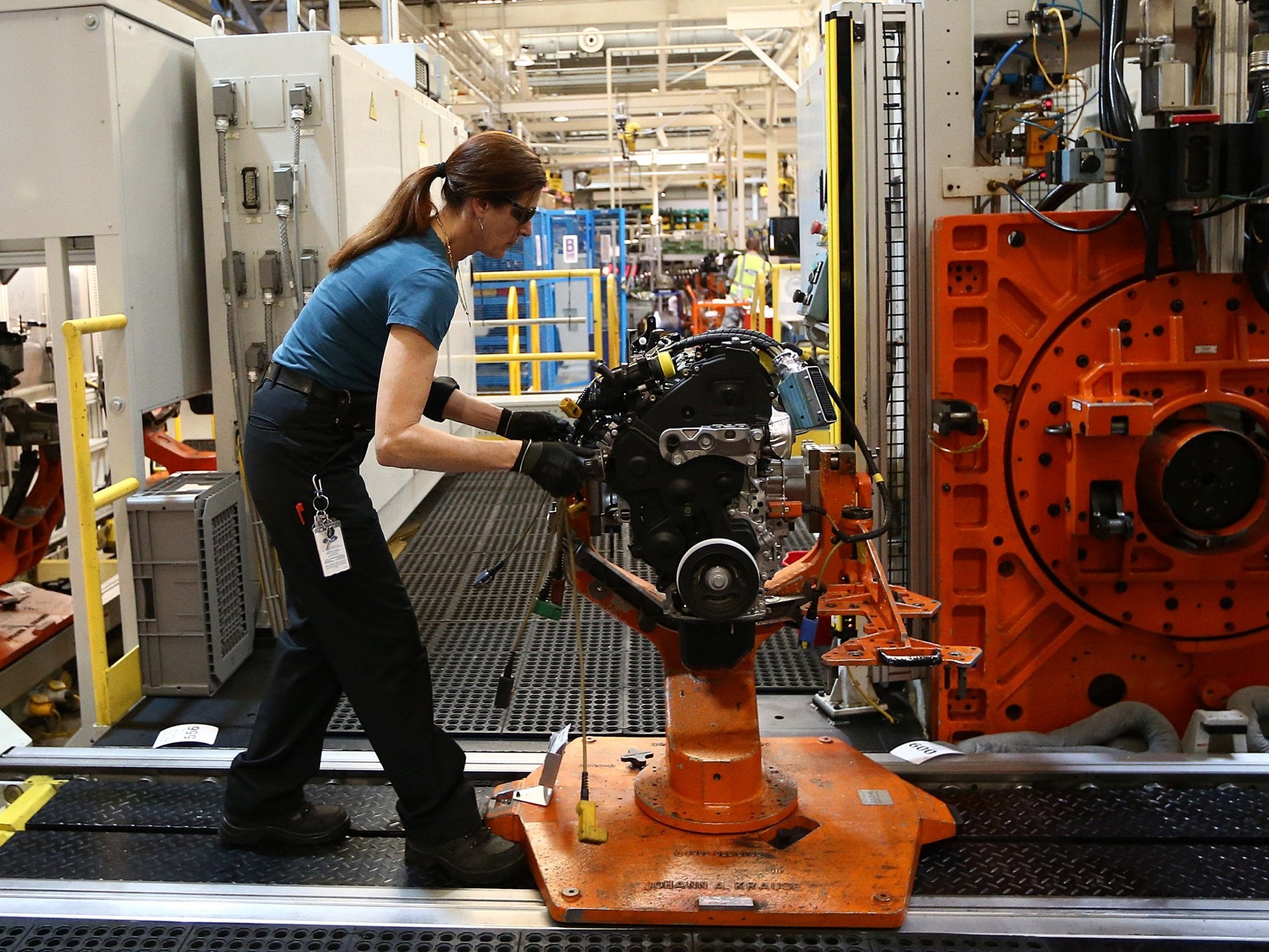 Growth in UK manufacturing slowed between April and June, a closely-watched business survey showed on Monday, with key measures the weakest in years.
Factories' sales at home and abroad rose but at the slowest pace in seven years, according to the quarterly poll by the British Chambers of Commerce. The outlook is also gloomy as growth in both domestic and export orders was even weaker.
Activity in the dominant services sector, as measured by sales and orders, picked up but remained "very weak" by historical standards, the BCC said, adding that the overall findings point to "minimal" GDP growth in the second quarter.
The survey lends support to forecasts by the Bank of England, which expects zero economic expansion in the second quarter.
BCC director-general Adam Marshall said: "The next prime minister must take swift and tangible steps to inject momentum and confidence into the UK economy. Businesses want to see concrete and deliverable plans to tackle barriers to growth here at home, avoid a messy and disorderly Brexit, and restore the UK's global reputation as a place to invest and trade."
Tariffs in the event of a no-deal Brexit
Show all 15
Boris Johnson, the frontrunner to replace Theresa May, has refused to rule out a no-deal departure from the European Union, as has his rival Jeremy Hunt.
Uncertainty about the eventual shape of Brexit has been weighing on business investment, Bank of England governor Mark Carney said last week, chiming with many others.
The BCC survey confirmed that assessment, showing that investment by manufacturers and service firms remained sluggish in the second quarter.
"Many businesses and investors will continue to put off major decisions through the summer, hoping for a breakthrough in the Westminster impasse before the Brexit deadline on 31 October," Mr Marshall noted.
The BCC polled more than 6,800 firms between 20 May and 10 June.
Join our commenting forum
Join thought-provoking conversations, follow other Independent readers and see their replies