UK manufacturing sees slight growth as construction output falls drastically
The slump in output of Britain's builders paints a picture of a sector seriously struggling in the face of Brexit-related uncertainty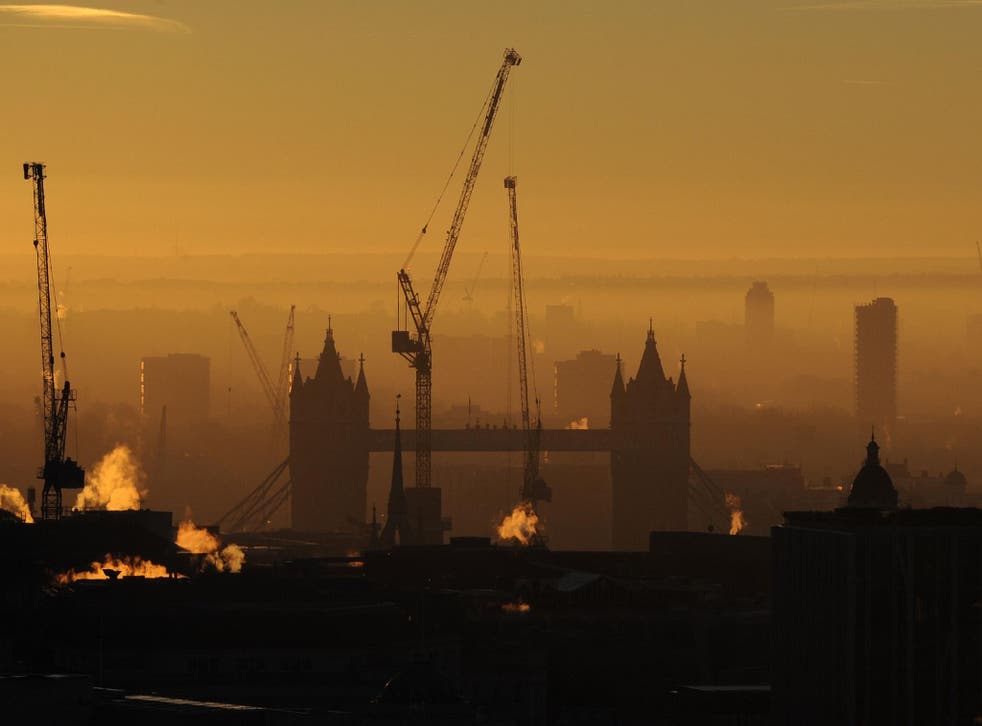 UK manufacturers eked out some growth in October, but construction output fell drastically, according to a mixed batch of data from the Office for National Statistics (ONS).
The agency reported that manufacturing output expanded by 0.1 per cent in the month, slowing from the 0.7 per cent expansion in September, but completing six straight months of growth.
This is the best run for the sector by this measure since 1997, and surveys suggest that the fall in sterling in the wake of the referendum and a pick-up in eurozone growth have helped.
However, the output of Britain's builders slumped by 1.7 per cent, following a 1.6 per cent fall in September and confirming the picture of a sector seriously struggling in the face of Brexit-related uncertainty.
"What began as a cooling is fast turning into a deep freeze," said Blane Perrotton of the property surveyors Naismiths.
"The picture is especially bleak on the commercial property side. Months of false dawns on Brexit negotiations have whittled away confidence and left many businesses feeling punchdrunk."
Manufacturing accounts for around 10 per cent of overall UK GDP, and construction 6 per cent.
"Past experience suggests that the impetus to growth in manufacturing output from the weaker exchange rate will fade soon, now that 18 months have passed since the biggest decline in sterling," said Samuel Tombs of Pantheon.
Not building
The ONS also reported that the UK's goods trade balance in October was £10.8bn, up from £10.4bn in the previous month.
Including services, the overall trade balance increased to £1.4bn, from £1.14bn in September, with export growth of 1.1 per cent offset by imports growth of 1.6 per cent.
The overall economy is estimated by the ONS to have expanded by 0.4 per cent in the third quarter of 2017, with net trade subtracting 0.5 per cent from the growth rate.
"We currently expect fourth-quarter GDP growth to come in at 0.4 per cent quarter-on-quarter again, but much will depend on how well the services sector performs and how much consumers spend over the crucial Christmas period," said Howard Archer of the EY Item Club.
The Treasury's official forecaster, the Office for Budget Responsibility, has forecast total UK GDP growth over 2017 as a whole of just 1.5 per cent, which would be the weakest expansion since 2012.
Register for free to continue reading
Registration is a free and easy way to support our truly independent journalism
By registering, you will also enjoy limited access to Premium articles, exclusive newsletters, commenting, and virtual events with our leading journalists
Already have an account? sign in
Join our new commenting forum
Join thought-provoking conversations, follow other Independent readers and see their replies