UK manufacturing growth weakens amid continued Brexit uncertainty
'The clock is ticking quickly towards crisis point,' says CBI as no-deal cliff edge approaches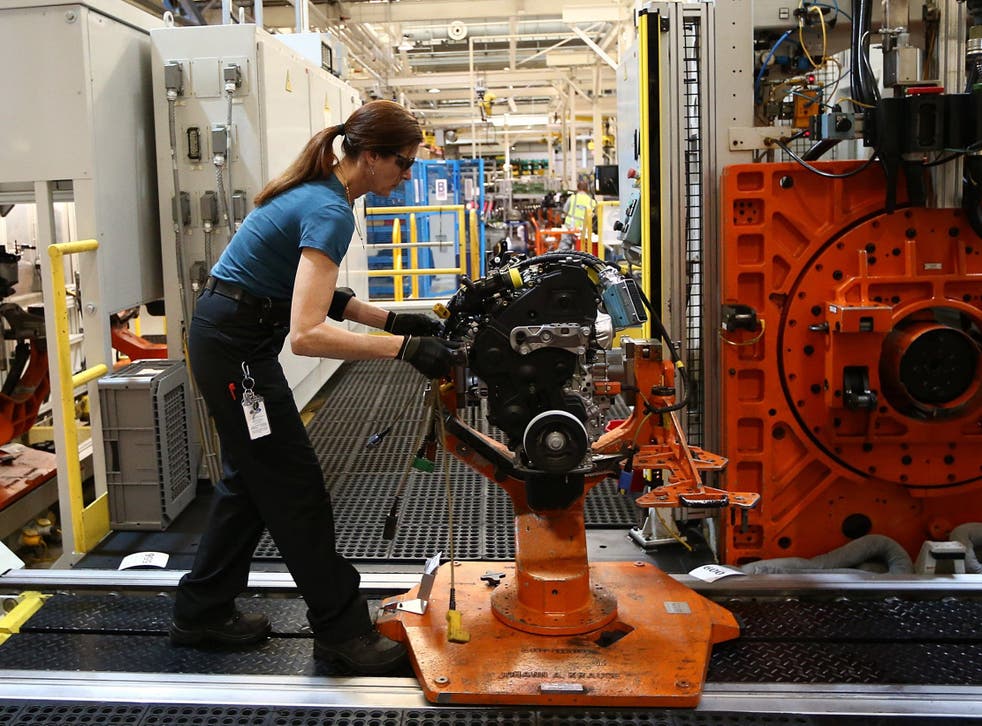 Manufacturing output weakened in February, as carmakers suffered amid continuing Brexit uncertainty, according to the latest monthly survey.
The poll of 366 manufacturers by the Confederation of British Industry (CBI) found that 27 per cent of firms increased production over the latest three months while 20 per cent said they had cut back. The balance of plus seven points was down from plus 16 in January.
Output volume growth slowed in the three months to February. Order books strengthened in the month but economists warned that the survey was likely being slow to pick up a downturn in manufacturing output.
Expansion was largely driven by the chemicals and food, drink, & tobacco sub-sectors while vehicle manufacturing was the main drag on growth.
Weaker global economic momentum means less demand for exports but the continued threat of a no-deal Brexit poses the biggest risk to the outlook for UK manufacturers, the CBI said. F
Anna Leach, CBI head of economic Intelligence, said: "UK manufacturing activity has moderated at the same time as headwinds from Brexit uncertainty and a weaker global trading environment have grown.
"The time for Brexit compromise to support the UK manufacturing industry is now. The clock is ticking quickly towards crisis point. It is of critical importance that politicians of all stripes and on both sides of the channel come to agreement on the terms of a Brexit deal as soon as possible, to allow our manufacturers to continue to create, make and trade their goods with certainty."
Tom Crotty, chair of the CBI's manufacturing council, said: "We are now just weeks away from the very real prospect of a 'no deal' Brexit, which would be hugely damaging to manufacturers up and down the country. The political paralysis on Brexit must urgently give way to compromise and an acceptable deal being struck."
Join our new commenting forum
Join thought-provoking conversations, follow other Independent readers and see their replies