UK manufacturing performance improves in October increasing likelihood of interest rates rise
The Purchasing Managers' Index for firms came in at 56.3 in the month, up from 56 previously and higher than expectations among City of London analysts of a 55.8 reading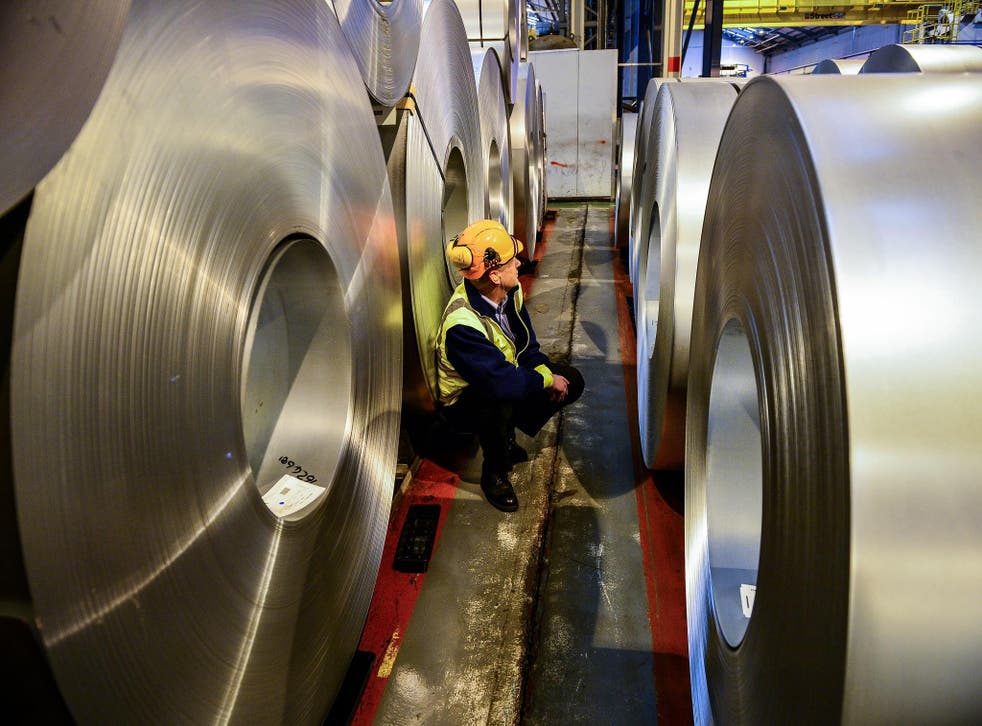 The manufacturing sector performed better in October than expected, further increasing the likelihood of the Bank of England raising interest rates on Thursday.
The Purchasing Managers' Index for firms came in at 56.3 in the month, up from 56 previously and higher than expectations among City of London analysts of a 55.8 reading.
Any figure above 50 signals growth.
Sterling jumped to $1.3313 in the wake of the release, trading up 0.22 per cent on the day.
"UK manufacturing made an impressive start to the final quarter of 2017 as increased inflows of new work encouraged firms to ramp up production once again," said Rob Dobson of IHS Markit, which compiles the PMI survey.
"The continued robust health of manufacturing and rising price pressures will help cement expectations of the Bank of England hiking interest rates for the first time in a decade."
Markit reported that the October manufacturing expansion was broad based, with growth from consumer, intermediate and investment goods producers.
There was further jobs creation, with the pace of growth hitting the highest in 40 months.
However, there were continued inflationary pressures in both input and output prices, with both reported to be rising at faster than historical average rates.
The Office for National Statistics estimates that manufacturing, which accounts for around 10 per cent of the economy, grew by 1 per cent in the third quarter of 2017, following a 0.3 per cent contraction in the second quarter.
The ONS estimates that the overall economy grew by 0.4 per cent in the third quarter, a slight improvement on the 0.3 per cent rate in the second quarter, but below the 0.6 per cent rate in the eurozone.
Some economists continued to sound a note of caution on Wednesday about the prospects of the economy as we approach Brexit in March 2019.
"It's worth remembering that manufacturing only makes up a relatively small part of the UK economy. The much larger service sector is still struggling to find momentum," said James Smith, an economist at ING.
"With inflation still outpacing wage growth, consumers are continuing to take a cautious approach to discretionary spending. And despite some more encouraging noises from the Brexit negotiations, the considerable uncertainties that remain will continue to drag on investment."
Register for free to continue reading
Registration is a free and easy way to support our truly independent journalism
By registering, you will also enjoy limited access to Premium articles, exclusive newsletters, commenting, and virtual events with our leading journalists
Already have an account? sign in
Join our new commenting forum
Join thought-provoking conversations, follow other Independent readers and see their replies