UK mortgage payments at most affordable level in four years, research shows
Mortgage payments are at their lowest as a proportion of disposable earnings in Northern Ireland, Scotland and the North-east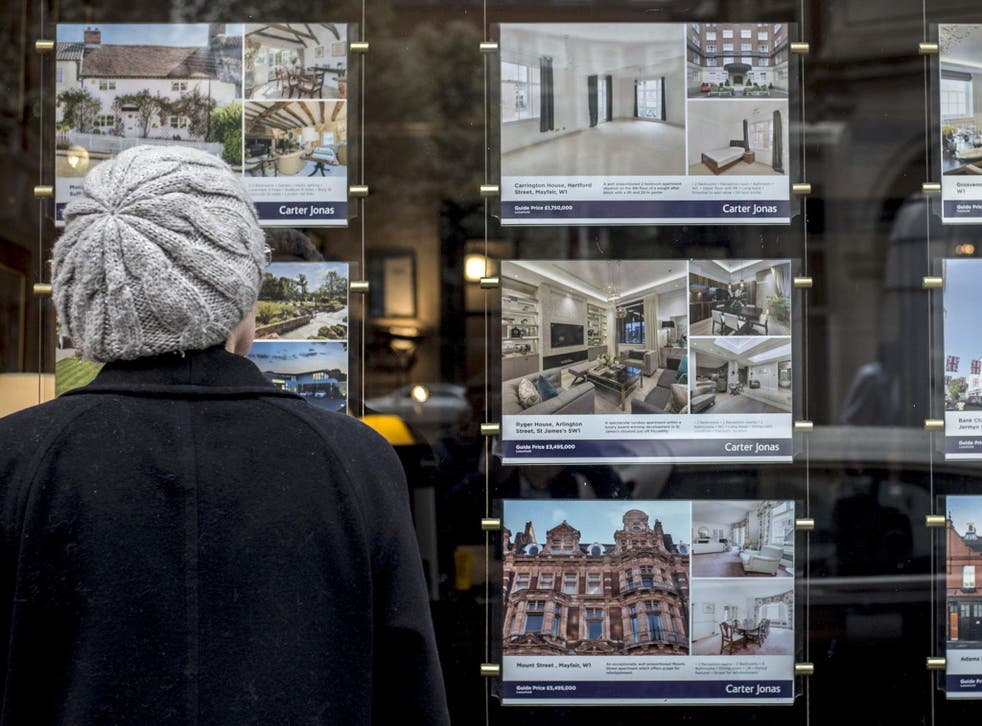 Mortgage payments reached their most affordable levels in over four years in the last three months of 2017, analysis has found.
Typical mortgage payments accounted for less than a third (29 per cent) of homeowners' disposable income in the fourth quarter of 2017, compared with nearly half (48 per cent) in 2007, Halifax said.
It said the significant improvement in affordability had been driven by historically low mortgage rates, despite the first base rate rise in a decade in November.
The 29 per cent figure was the lowest since the second quarter of 2013, when mortgage affordability stood at 26.3 per cent of incomes. It is also the lowest percentage seen for any fourth quarter in a decade.
While mortgage payments are at their lowest as a proportion of disposable earnings in Northern Ireland (19 per cent), Scotland and the North-east (both 20 per cent), Yorkshire and the Humber and the North-west (both 23 per cent), they are highest in London (45 per cent), the South-east (40 per cent) and South-west (34 per cent).
The findings were based on mortgage payments for a new borrower, including both first-time buyers and home movers.
Average house prices and mortgage rates for a buyer with a 30 per cent deposit were used.
The finding that mortgage payments take up around 29 per cent of wages is well below the long-term average of 35 per cent, Halifax said.
Andy Bickers, mortgage director at Halifax, said: "In recent months we have seen the number of first-time buyers and home movers purchasing a home with a mortgage bounce back towards 2007 levels."
Halifax used Bank of England and Office for National Statistics (ONS) figures to make its calculations.
Here is how mortgage affordability varies by region, according to Halifax (mortgage payments as a percentage of disposable income):
- North-east, 20.6 per cent
- Yorkshire and the Humber, 23 per cent
- North-west, 23.1 per cent
- East Midlands, 26.9 per cent
- West Midlands, 29.0 per cent
- East Anglia, 28.4 per cent
- South-west, 33.8 per cent
- South-east, 40.2 per cent
- London, 44.8 per cent
- Wales, 24.8 per cent
- Scotland, 20.1 per cent
- Northern Ireland, 18.8 per cent
Here are the top 10 most affordable areas according to Halifax:
1. Copeland, North-west, 14.9 per cent
2. Inverclyde, Scotland, 15.7 per cent
3. North Ayrshire, Scotland, 15.9 per cent
4. West Dunbartonshire, Scotland, 16.2 per cent
5. Renfrewshire, Scotland, 16.4 per cent
6. East Ayrshire, Scotland, 16.6 per cent
7. Pendle, North-west, 16.6 per cent
8. Burnley, North-west, 16.7 per cent
9. Hyndburn, North-west, 16.7 per cent
10. Barrow-in-Furness, North-west, 16.9 per cent
And here are the 10 least affordable areas according to Halifax:
1. Brent, London, 61.1 per cent
2. Haringey, London, 60.5 per cent
3. Harrow, London, 57.7 per cent
4. Elmbridge, South-east, 56.3 per cent
5. Hillingdon, London, 56.2 per cent
6. Ealing, London, 55.7 per cent
7. Islington, London, 55.1 per cent
8. Barnet, London, 55.0 per cent
9. Hackney, London, 54.9 per cent
10. Chichester, South-east, 54.0 per cent
PA
Register for free to continue reading
Registration is a free and easy way to support our truly independent journalism
By registering, you will also enjoy limited access to Premium articles, exclusive newsletters, commenting, and virtual events with our leading journalists
Already have an account? sign in
Register for free to continue reading
Registration is a free and easy way to support our truly independent journalism
By registering, you will also enjoy limited access to Premium articles, exclusive newsletters, commenting, and virtual events with our leading journalists
Already have an account? sign in
Join our new commenting forum
Join thought-provoking conversations, follow other Independent readers and see their replies