UK pay growth set to remain weak while business investment still curbed by Brexit, latest Bank of England report reveals
Employers around the UK are planning pay rises clustered around 2 to 3 per cent, well below the 4 per cent average of before the financial crisis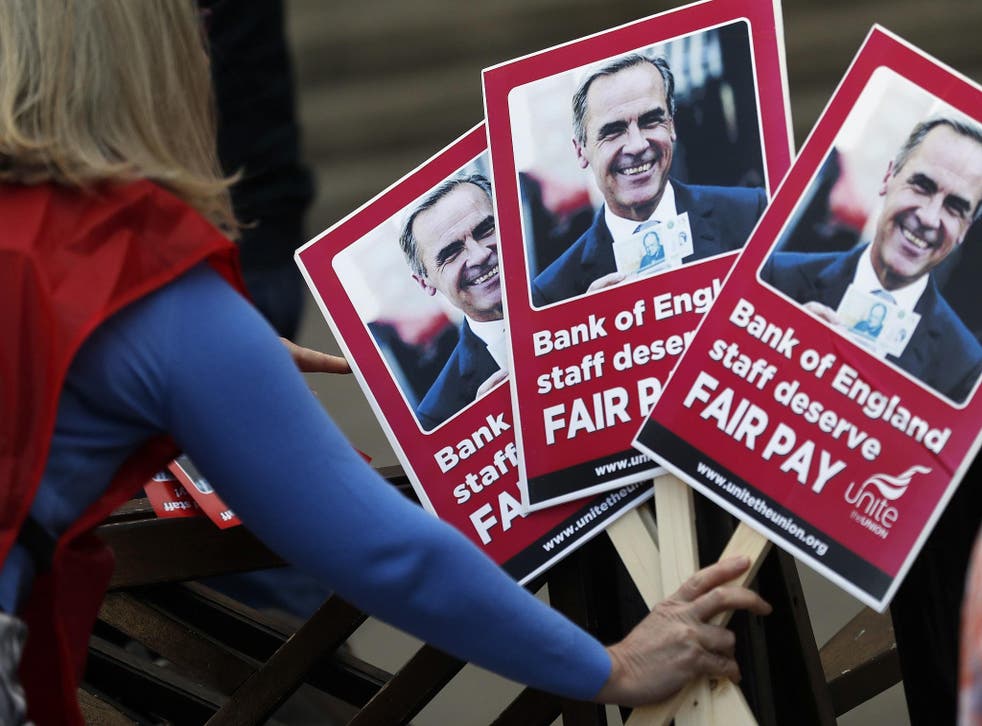 Average pay growth is set to set to remain weak and Brexit-related uncertainty is still curbing business investment, according to the latest report from the Bank of England's network of regional agents.
The agents reported on Wednesday that employers around the UK are planning pay rises clustered around 2 to 3 per cent, despite reporting heightened difficulties in recruitment.
Real wage growth has turned negative this year as average nominal pay increases have been outstripped by consumer-price inflation.
Inflation was 2.6 per cent in June, while pay has been growing at only around 2 per cent.
Before the financial crisis average annual pay growth was running at around 4 per cent a year.
Falling real wages are deemed to be one of the reasons overall GDP has slowed dramatically in 2017, as household consumption has been reined in.
Maintenance, security and hospitality staff at the Bank of England itself went on strike last week in protest at the Bank's offer of a 1 per cent pay increase, in line with the pay restraint being enforced by the Government on the rest of the public sector.
The Bank's Governor, Mark Carney, said that given private sector pay growth had been so weak over the past decade it was "understandable" that there had been public sector pay restraint.
The Bank's agents also said that uncertainty "continued to weigh" on some firms' longer term spending plans, even though investment intentions were positive overall.
The Bank of England's Inflation Report last week said that anticipation of Brexit in 2019 was likely to dampen firms' investment growth. Mr Carney stressed that the Bank now expects the level of business investment to be around a fifth lower than it did before the referendum, hitting the UK's potential productivity growth.
The Inflation Report also suggested that uncertainty among households about the economic outlook as the UK prepares to leave the EU might have made people wary of pushing for bigger pay rises – and also made companies more reluctant to grant them.
The Bank's Monetary Policy Committee had access to the agents' latest results before it voted by six votes to two last week to keep interest rates on hold at their record low level of 0.25 per cent.
The Bank's agents had conversations with a sample of UK businesses between June and mid-July.
Join our new commenting forum
Join thought-provoking conversations, follow other Independent readers and see their replies