Official Treasury forecaster slashes UK productivity growth forecast, signalling hole in public finances for November Budget
'We anticipate significantly reducing our assumption for potential productivity growth over the next five years,' said the Office for Budget Responsibility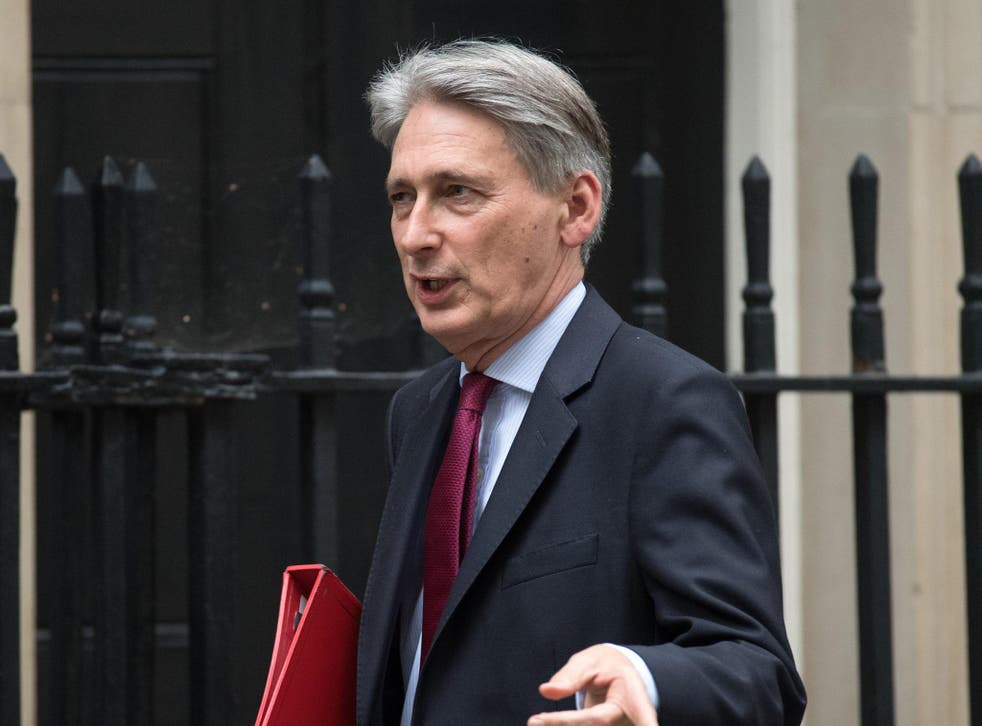 The Treasury's official forecaster has become more pessimistic about the productive potential of the UK economy, a judgement that is likely to weaken the outlook for the public finances at the November Budget.
The bad news is also expected to be used by Philip Hammond as a reason why he cannot loosen the Government's purse strings, despite widespread calls for extra spending on public sector pay and the NHS.
In its latest Forecast Evaluation Report the Office for Budget Responsibility on Tuesday said: "We anticipate significantly reducing our assumption for potential productivity growth over the next five years."
"Other things being equal a downward revision to prospective productivity growth would weaken the medium-term outlook for the public finances."
Treasury sources have indicated that they expect the £26bn of headroom that the OBR gave the Chancellor, Mr Hammond, against his own fiscal rule for 2020-21 to be more than halved in the 22 November Budget.
The OBR has been persistently over-optimistic about UK productivity growth since it began forecasting in 2010.
In response to the OBR's latest report, the Treasury stressed state capital investment plans.
"Productivity has been a longstanding challenge for the UK economy, which is why we are focussed on boosting our performance to deliver higher living standards and build an economy that works for everyone. This includes £23bn of investment in infrastructure, research and housing, and an ambitious industrial strategy to boost productivity across every region," a spokesperson said.
Persistently over-optimistic
But Frances O'Grady of the TUC said productivity downgrades were the Government's own fault.
"Britain's productivity headache is a self-inflicted wound. Years of cuts, low public investment, and rising job insecurity have taken a heavy toll," she said.
The Office for National Statistics reported last week that the UK's level of productivity fell 0.3 per cent in the three months to June, meaning that the national output per hour worked is below where it was in the final quarter of 2007, almost a decade ago.
The OBR said that the recent productivity fall was "almost certainly" exacerbated by the impact of the 2016 Brexit vote, but it added that the weakness in productivity since the financial crisis was a global phenomenon too.
The OBR had projected in March that UK productivity would grow by 1.6 per cent in 2017, by1.5 per cent in 2018, by 1.7 per cent in 2019, and 1.8 per cent in 2020.
"It no longer seems central to assume that productivity growth will recover to the 1.8 per cent we assumed in March 2017 within five years," the OBR said on Tuesday.
"We expect to lower our forecast for cumulative potential productivity growth significantly over the next five years, without going so far as to assume that there is no recovery at all from the very weak performance of recent years."
Join our new commenting forum
Join thought-provoking conversations, follow other Independent readers and see their replies