High street restaurants called out for lagging behind on antibiotic-free meat policy
Exclusive: New survey reveals many well-known restaurants flunk out when it comes to their policies on eliminating antibiotics in the meat and poultry they serve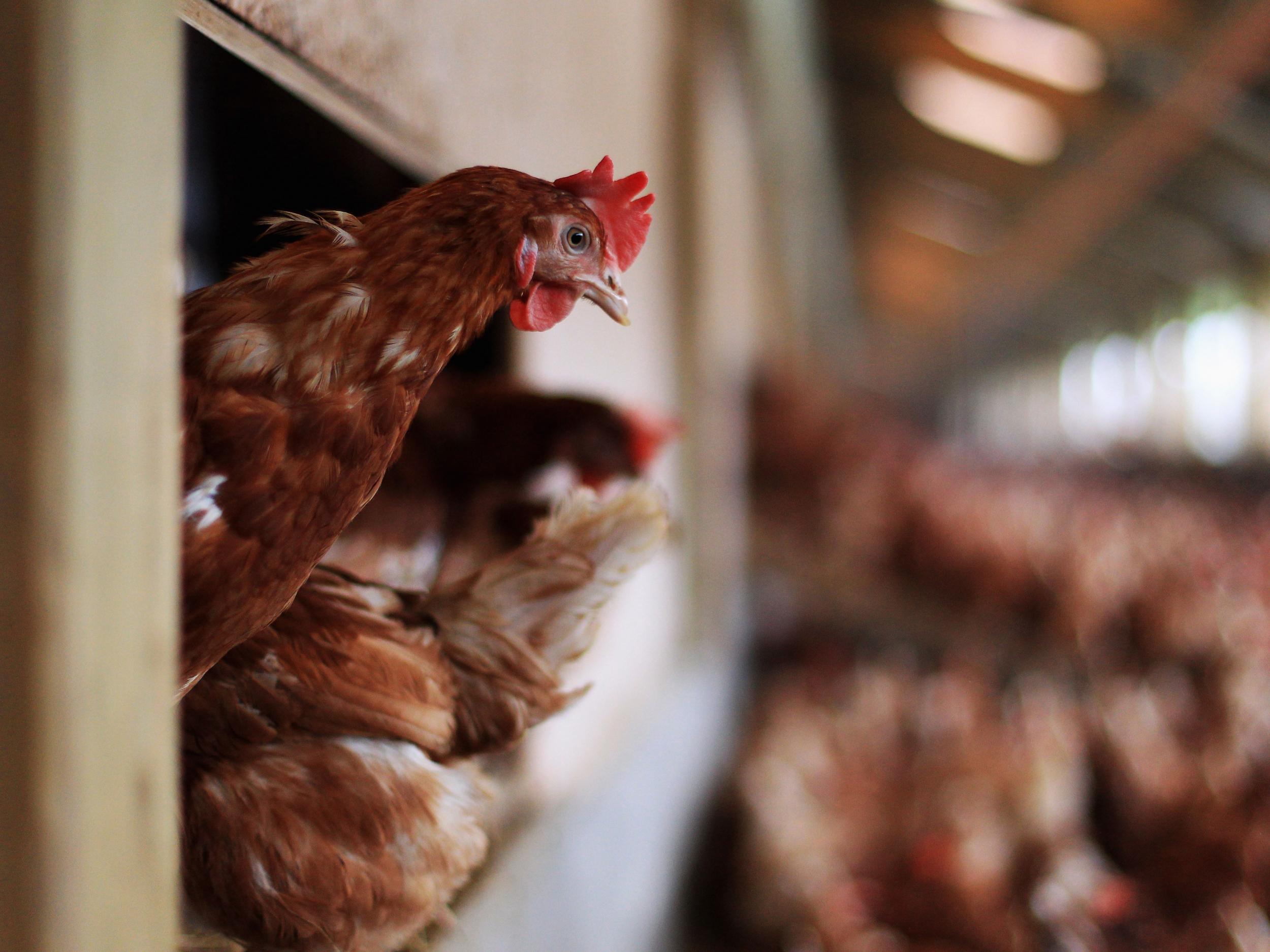 A sweeping survey of food retailers has revealed that major restaurant and pub chains are still serving meat from animals routinely treated with antibiotics, despite mounting health concerns.
Between September and December last year, consumer group Ask the Q wrote to 61 companies — including Joe's Kitchen, bakery group Paul and healthy takeaway chain Pod— asking if the meat that they use had been treated with antibiotics.
Just half of the companies answered the question. Many of the responses were noncommittal or unclear, according to Ask the Q, who says it aims to help consumers make informed choices about the products that they buy and consume.
Anya Hart Dyke, founder of Ask the Q, said she was left "none the wiser" as to what the vast majority of these companies are doing to tackle what she calls a critically important public health issue.
"I was […] surprised and frustrated that the vast majority of companies didn't share existing policies with me on antibiotics use, suggesting that they do not have them," she said.
The use of antibiotics in healthy farm animals that are used for meat has sparked a fierce debate in recent years, fuelled by pressure groups that are concerned about health implications, ethics as well as the environment, though the practice is legal.
Research has shown that overuse of antibiotics among farm animals fosters the development of resistant germs. These can infect people and cause serious illnesses.
Drug-resistant infections currently kill an estimated 700,000 people across the world, and that figure could increase to 10 million by 2050 if the trend continues, according to a report commissioned by the UK Government last year.
Of those questioned in the survey, only Harvester, owned by Mitchells & Butlers, and Joe's Kitchen, owned by The Restaurant Group, confirmed that their suppliers use antibiotics as a routine measure to prevent diseases.
A spokesperson for Mitchells & Butlers, said: "We do not support the routine prophylactic use of antibiotics and are working with our supplying farms to remove this practice. This is currently under review, by category, and forms part of our Sourcing Policy produced in consultation with Compassion in World Farming, with whom we work closely."
Paul said that its suppliers are not obliged to give them information about whether the meat was treated with antibiotics, but a spokesperson for the group told The Independent that all the meat it uses "originates either from reputable UK or EU suppliers".
Takeaway chain Pod said it was unable to share information around the use of antibiotics due to a "brand protection" policy but a spokesperson told The Independent that "antibiotics are not used habitually to prevent disease, or to compensate for poor hygiene" and that the group only uses "UK based, global standard certified" meat suppliers.
Several fast food chains, including Burger King, did not respond to the survey and did not respond to The Independent when asked for a comment.
Of those questioned, only low-cost bakery chain Greggs makes its policy publicly available on its website, according to Ask the Q.
It confirmed that it does not allow the preventive use of antibiotics in the rearing of poultry, pigs, beef cattle and sheep to supply its restaurants.
Health news in pictures
Show all 40
When questioned by Ask the Q, Café Rouge stated that it does "not support" the preventative use of antibiotics while Greene King said that its suppliers "should be" working with producers to ensure the preventative use of antibiotics does not form part of routine animal management.
Jamie's Italian, the restaurant chain founded by celebrity chef Jamie Oliver, said that its suppliers do not use antibiotics at all.
Current British and European legislation permits antibiotics to be used as a routine preventative treatment to mass medicate groups of animals, even when no disease is known to be present in any of the livestock.
Last March, the European Parliament voted by 95 per cent in favour of legislation that would ban such preventative group treatment, effectively meaning that preventive mass medication of animals would become illegal.
However, this has not yet become entrenched in law and the proposal will be discussed this year during a "trialogue" with the European Commission and the Council of Ministers.
A study by the University of Cambridge last year revealed the presence of three highly important antibiotics across British origin pig and chicken meat in major supermarkets.
The study found that superbug strains of E.coli were present in 22 of 92 chicken pieces. The meat was purchased from seven major British supermarkets and included different cuts from whole chickens to packs of drumsticks, legs, thighs and diced breast. The bug was found in samples from all of the supermarkets.
In the wake of those findings, the Food Standards Agency pledged to work with supermarkets to cut farm antibiotic use.
Cóilín Nunan, scientific adviser to the Alliance to Save Our Antibiotics, an organisation which is calling for a ban to the routine preventative use of antibiotics in groups of healthy animals in the UK and the EU, said that "all food companies need to take this issue seriously as it's unlikely to go away any time soon."
Join our commenting forum
Join thought-provoking conversations, follow other Independent readers and see their replies