Retail sales over past year weakest since records began in 1995, survey shows
Barclaycard data also reveals drop in spending on essentials in July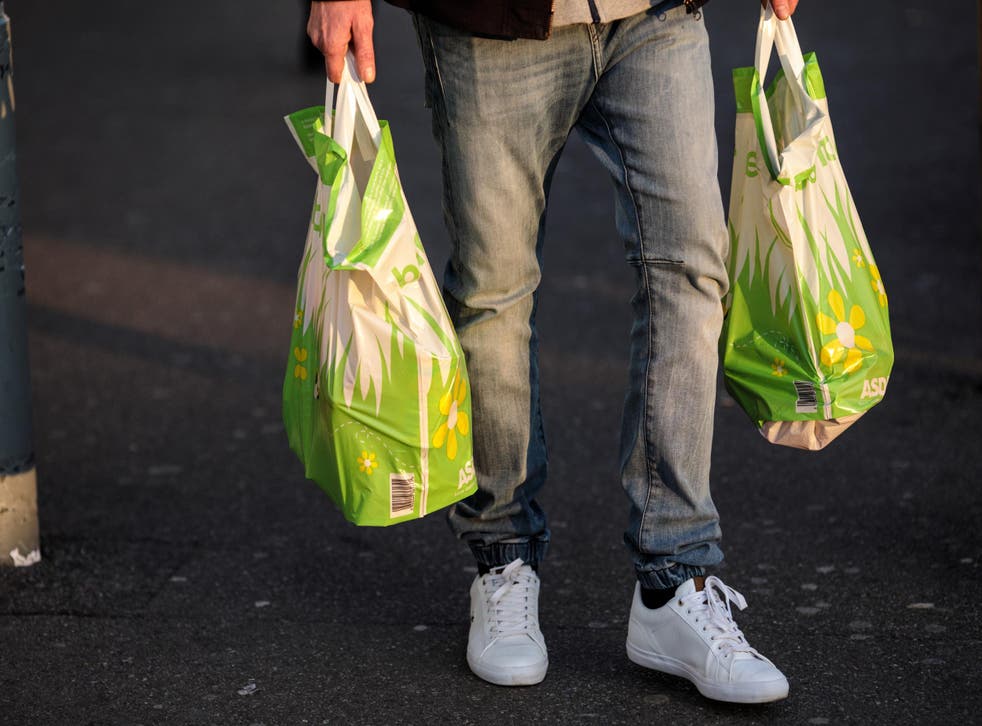 Retail sales saw the weakest average rise on record in the past year, a survey has shown, raising questions over one of the economy's few bright spots.
The value of sales grew only 0.5 per cent per month on average in the 12 months to 27 July, the British Retail Consortium said on Tuesday. This is the slowest rise since the BRC started collecting records in 1995.
In July alone, sales ticked up 0.3 per cent from a year ago after falls in the previous two months.
"The UK may have had record temperatures in July, but retail sales were far from record-breaking at just 0.3 per cent growth," said Paul Martin, UK head of retail at KPMG, which sponsors the survey.
He noted that online non-food sales, which have held up particularly well this year, increased by only 3.7 per cent last month – a "considerably" slower rise than in previous years.
UK news in pictures

Show all 50
"Another category which has historically benefitted from the good weather is grocery, but even here sales are lacklustre, which is a cause for concern," Mr Martin said.
The BRC does not adjust its figures for inflation, which is running at 2 per cent according to the latest official data, covering June.
The survey tallies with another set of data released on Tuesday, showing that broader consumer spending was dragged down in July by a 0.9 per cent fall in spending on essentials such as food and petrol.
The data from Barclaycard – which sees almost half of Britain's credit and debit card transactions – revealed that consumer spending rose only 1.7 per cent year-on-year, representing a decline when accounting for inflation. That followed similarly muted growth in May and June.
July's increase was propped up by spending on entertainment such as cinema tickets for Toy Story 4 and The Lion King.
"Spending has remained relatively subdued over the past few months, with an underlying uncertainty about the wider economic and political landscape causing many to hold off making purchases of bigger ticket items," said Esme Harwood, director at Barclaycard.
Consumer spending, which makes up over 60 percent of Britain's GDP, has so far been relatively immune to the Brexit turmoil that has hurt businesses' revenues and investment. But there are emerging signs consumers are also starting to slow down as the Brexit deadline nears.
For example, the Society of Motor Manufacturers and Traders said on Monday that sales of new cars to individuals fell 2 per cent in July compared with a year ago.
Register for free to continue reading
Registration is a free and easy way to support our truly independent journalism
By registering, you will also enjoy limited access to Premium articles, exclusive newsletters, commenting, and virtual events with our leading journalists
Already have an account? sign in
Register for free to continue reading
Registration is a free and easy way to support our truly independent journalism
By registering, you will also enjoy limited access to Premium articles, exclusive newsletters, commenting, and virtual events with our leading journalists
Already have an account? sign in
Join our new commenting forum
Join thought-provoking conversations, follow other Independent readers and see their replies