UK unemployment falls but wage growth still lags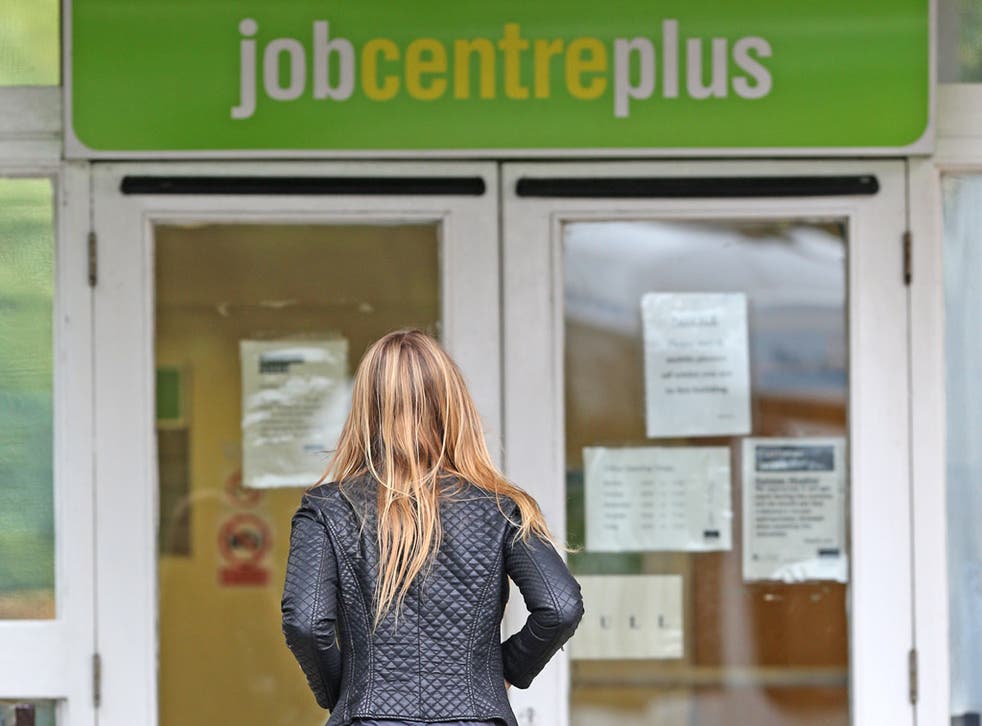 A record rise in the number of people in work has helped unemployment fall to a five-year low but Britain's workers have been squeezed by a dramatic slowdown in pay growth, official figures showed today.
The jobless rate dropped to 6.6 per cent in the three months to April, a level it has not equalled since January 2009.
Chancellor George Osborne hailed the progress as an important step towards the goal of full employment, while Chief Secretary to the Treasury Danny Alexander said: "Britain is bouncing back."
But Labour and the unions pointed to the continuing "cost-of-living crisis", as the figures also showed that pay growth slumped to just 0.7 per cent, sharply down from 1.7 per cent the month before and well below inflation, running at 1.8 per cent.
Economists suggested the squeeze, which means real-terms pay packets are still falling, would offset pressure on the Bank of England to hike interest rates, which might have been caused by the better headline jobs picture.
Employment rose by a record 345,000 in the period to 30.54 million, the Office for National Statistics (ONS) said. It was the steepest rise since records began in 1971.
It means 780,000 jobs have been added since a year earlier, the biggest annual rise since 1989. Unemployment fell by 161,000 to 2.16 million in the three months. Long-term and youth joblessness were also down.
Employment minister Esther McVey said: "As we build a stronger economy, businesses up and down the country are feeling increasingly confident about creating jobs, meaning many thousands more people are in work every day."
Deputy Prime Minister Nick Clegg said: "This coalition Government is strengthening the foundations on which our economy is built, creating the conditions for greater confidence, more jobs and further growth."
The Chancellor said in a Twitter message: "More to do but progress towards our goal of Full Employment."
Prime Minister David Cameron said in a message to activists that two million private sector jobs had been created since the start of the coalition.
The figures showed these were up from 22.83 million at the end of June 2010 to 25.13 million by the end of March this year, a rise of about 2.3 million.
This included a large rise in the latest period, which was boosted by about 90,000 by the reclassification of Lloyds Banking Group as a private sector employer. The taxpayer stake in the bank has begun to be sold off and has shrunk to 25 per cent.
The slowdown in pay growth stalled hopes for a pick-up in real-terms wages.
It was largely accounted for by bonuses, which fell sharply compared with last year when in many cases they were deferred to April as tax changes were introduced.
Regular pay increases also narrowed, slowing from 1.3 per cent to 0.9 per cent. Earnings have not consistently been improving at a higher rate than the cost of living since 2008 but appear to have caught up in recent months.
A hoped-for acceleration in real-term wages would provide a boost for the coalition amid Labour claims that the recovery has yet to improve the lives of ordinary voters, but these hopes now look more distant.
TUC general secretary Frances O'Grady said: "Pay packets have nosedived since the Government prematurely declared an end to Britain's cost-of-living crisis last month."
Shadow work and pensions secretary Rachel Reeves said: "While this fall in overall unemployment is welcome, working people are over £1,600 a year worse off than when David Cameron came to office and pay has fallen behind inflation."
Trade union Unite said the fall in unemployment masked a rise in "precarious working", pointing to figures showing self-employment was up by 337,000 on the year to reach 4.54 million.
General secretary Len McCluskey said: "The 4.5 million now self-employed without rights, protections and pensions is a cause for worry, not for celebration. In David Cameron's Britain the mantra is work harder and get poorer."
Martin Beck, senior economic advisor to the EY ITEM Club, said the jobs market "looks set to continue advancing".
"However, for the recovery to truly hit home, pay packets need to start growing again," he added.
Samuel Tombs, of consultancy Capital Economics, said: "While the unemployment rate is continuing to fall, there is still enough slack in the jobs market to prevent wage growth from picking up."
This meant that while the fall in joblessness should in theory bring a rise in interest rates a step closer, the weakness in wages indicated more underlying spare capacity in the economy which will need to be used up first, he said.
Alan Clarke, of Scotiabank, said the low wage growth figures meant the chances of an interest rate hike being brought forward to this year had "suffered a big blow".
Additional reporting PA
Join our new commenting forum
Join thought-provoking conversations, follow other Independent readers and see their replies