UK unemployment rate hits lowest since 1975 but wage growth still weak
The unemployment rate was 4.4 per cent in the three months to June, down from 4.6 per cent in the previous quarter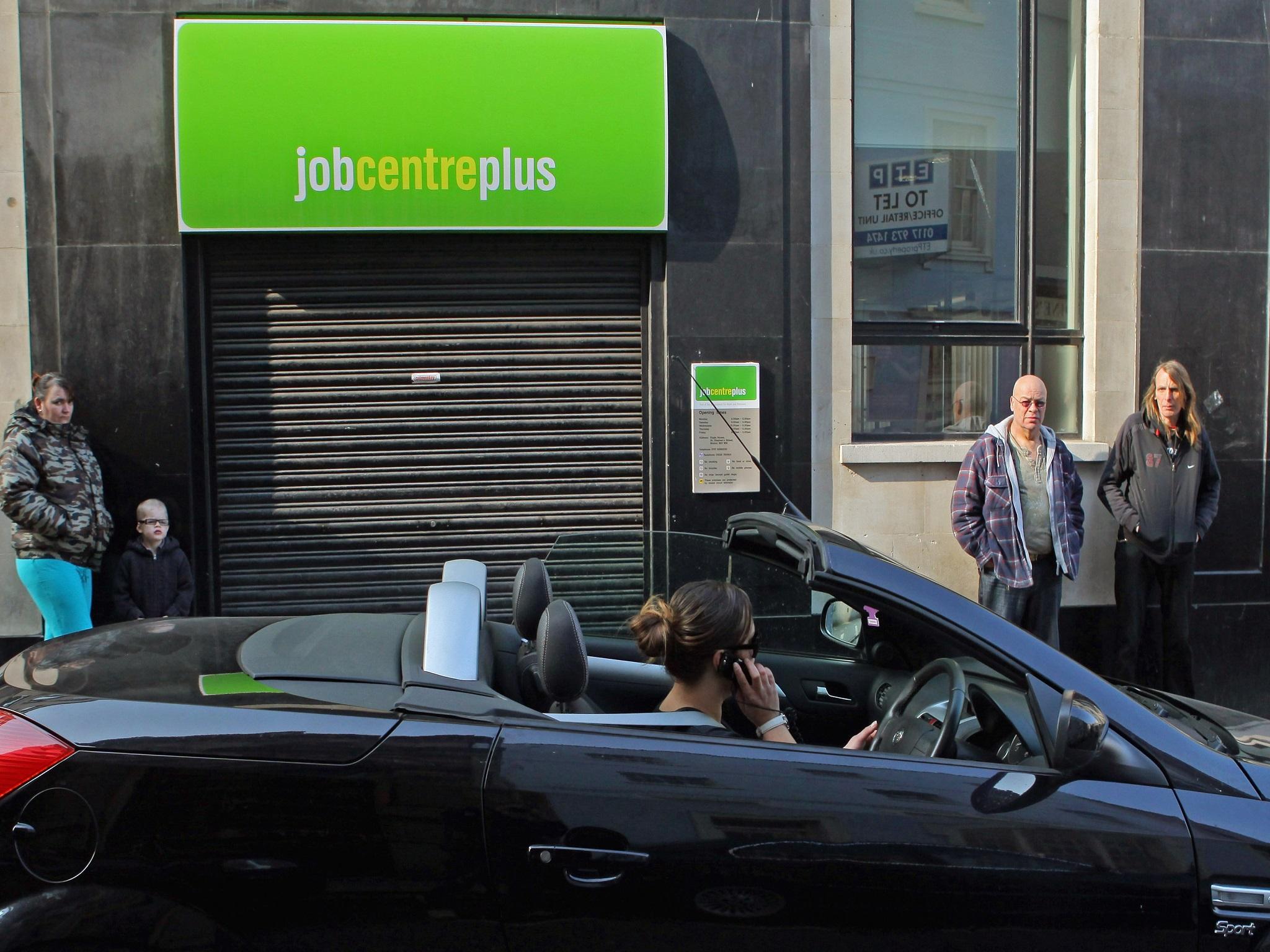 The UK's official jobless rate has declined again, hitting its lowest level since 1975, showing an economy that is still adding jobs despite an overall growth slowdown and falling real wages.
The Office for National Statistics reported that the unemployment rate was 4.4 per cent in the three months to June, down from 4.6 per cent in the previous quarter.
The Bank of England is working on the assumption that the UK's equilibrium jobless rate is about 4.5 per cent, meaning that declines below that level could force a rate rise.
Sterling bounced 0.18 per cent to $1.2891 in the wake of the data.
The ONS also reported that the overall economy also added 125,000 jobs in the three months, taking the overall aged 16-64 employment rate to 75.1 per cent, up from 74.8 per cent previously and hitting a new record high.
The majority of the net new jobs created – 97,000 – were also full-time employee positions.
The employment minister, Damian Hinds, said: "These statistics show that record levels of people are in work across the country and earning a wage, which is great news.
"The task now is to build on this success through Jobcentre Plus and our employment programmes so that everybody can benefit from the opportunities being created."
However, pay growth was still subdued, with average weekly earnings in the three months up at an annual rate of only 2.1 per cent.
This was higher than the 1.8 per cent City of London analysts had forecast, but well below the latest inflation rate of 2.6 per cent in the year to July.
The weakness of pay, despite very low joblessness, is sharpening the dilemma for Bank of England policymakers about whether to raise the cost of borrowing.
GDP growth is estimated by the ONS to have been just 0.3 per cent in the second quarter of 2017, following 0.2 per cent growth in the first quarter.
Is austerity over? Economics editor Ben Chu explains.
Howard Archer of the EY ITEM Club questioned whether the strong jobs growth would continue as the wider economy stutters.
"We suspect that sooner or later UK labour market resilience will be diluted by weakened UK economic activity and heightened business uncertainties and concerns over the economic and political outlook, notably including Brexit developments," he said.
The strong labour market combined with weak GDP growth means productivity slid again in the second quarter, with the ONS estimating that output per hour fell by 0.1 per cent, following the 0.5 per cent decline in the first quarter.
The level of UK productivity is now lower than it was going into the 2008 recession.
Join our commenting forum
Join thought-provoking conversations, follow other Independent readers and see their replies