UK weather: Storms can blow Britain's recovery off course, warns Mark Carney
Bank of England Governor said he 'absolutely' recognised that there was a 'big human cost' resulting from the storms but said the economic one would also be significant
Ian Johnston
Thursday 13 February 2014 00:15 Comments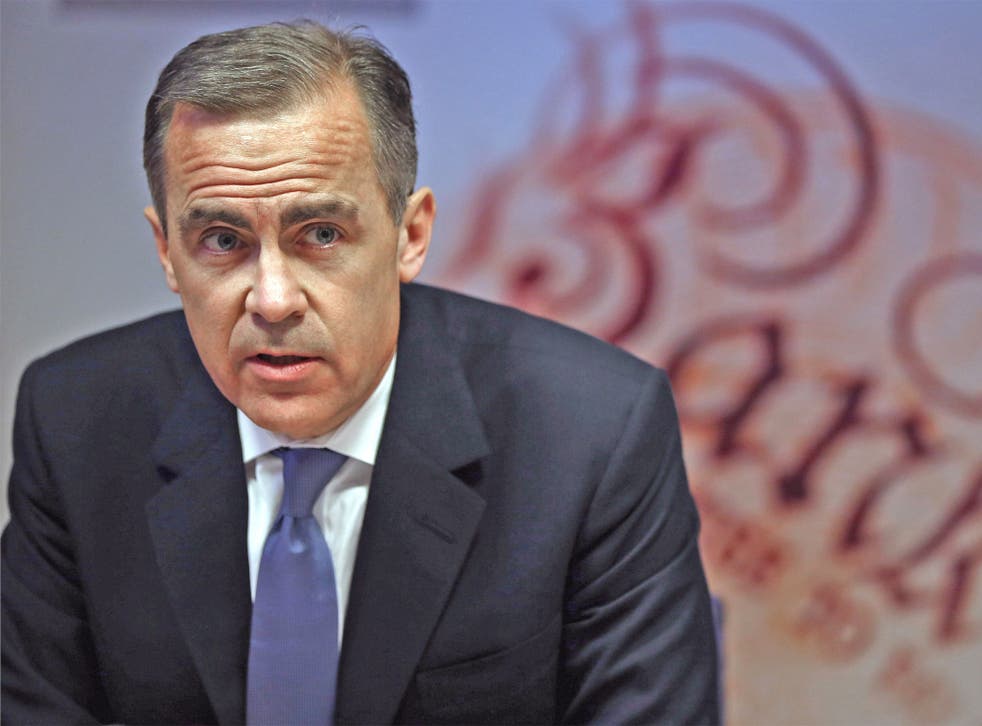 Bank of England Governor Mark Carney has warned that the storms raging across much of Britain posed a threat to the economy.
Mr Carney spoke as one expert predicted the cost of the bad weather could be as much as £14bn if it led to the loss of one month's production in the UK's economic heartland of the Thames Valley, M4 and M3 corridors.
There have been warnings that the effect of the flooding could last until May.
Mr Carney said he "absolutely" recognised that there was a "big human cost" resulting from the storms but said the economic one would also be significant.
"Then there's the disruption to economic activity that we see just through transport, but farming clearly will be affected for some time, other businesses," he told ITV News.
"It is something that will affect the near-time outlook."
However, he added that with natural disasters, "you get a hit to GDP [Gross Domestic Product] as it's going on and then you get a recovery, you get that back later on with the repair".
Earlier, an economist predicted that the storms could cut Britain's GDP by 1 per cent.
Richard Holt, of Capital Economics, said up to £13.8bn could be knocked off the value of the economy.
Mr Holt said the area at risk represented around 13 per cent of the country's GDP, so a month's loss of output in those areas would reduce the figure by just over 1 per cent.
"It's too soon to estimate the economic cost of the flooding, but the fact that the geographical area currently at risk accounts for perhaps 13 per cent of UK GDP means there has to be an impact - especially since the UK's economic recovery is not completely secure," he said.
A previous severe weather episode of heavy snow at the end of 2010 was estimated to have helped cause a 0.5 per cent fall in GDP, although much of this was recovered later.
But Mr Holt said flooding would have a more lasting impact.
"Perhaps the most important difference between the current episode and previous ones is its geographical focus," he said.
"While the problems initially mainly affected Cornwall, the flooding is now particularly affecting a key part of the UK's economic heartland: the Thames Valley and M4 corridor, the M3 corridor, and so on. These account for a significant part of UK GDP."
Register for free to continue reading
Registration is a free and easy way to support our truly independent journalism
By registering, you will also enjoy limited access to Premium articles, exclusive newsletters, commenting, and virtual events with our leading journalists
Already have an account? sign in
Join our new commenting forum
Join thought-provoking conversations, follow other Independent readers and see their replies