UK workers are 27% less productive than German counterparts, say British business leaders
Top figures at some of the UK's biggest companies have launched a new campaign to solve the UK's seemingly intractable 'productivity puzzle'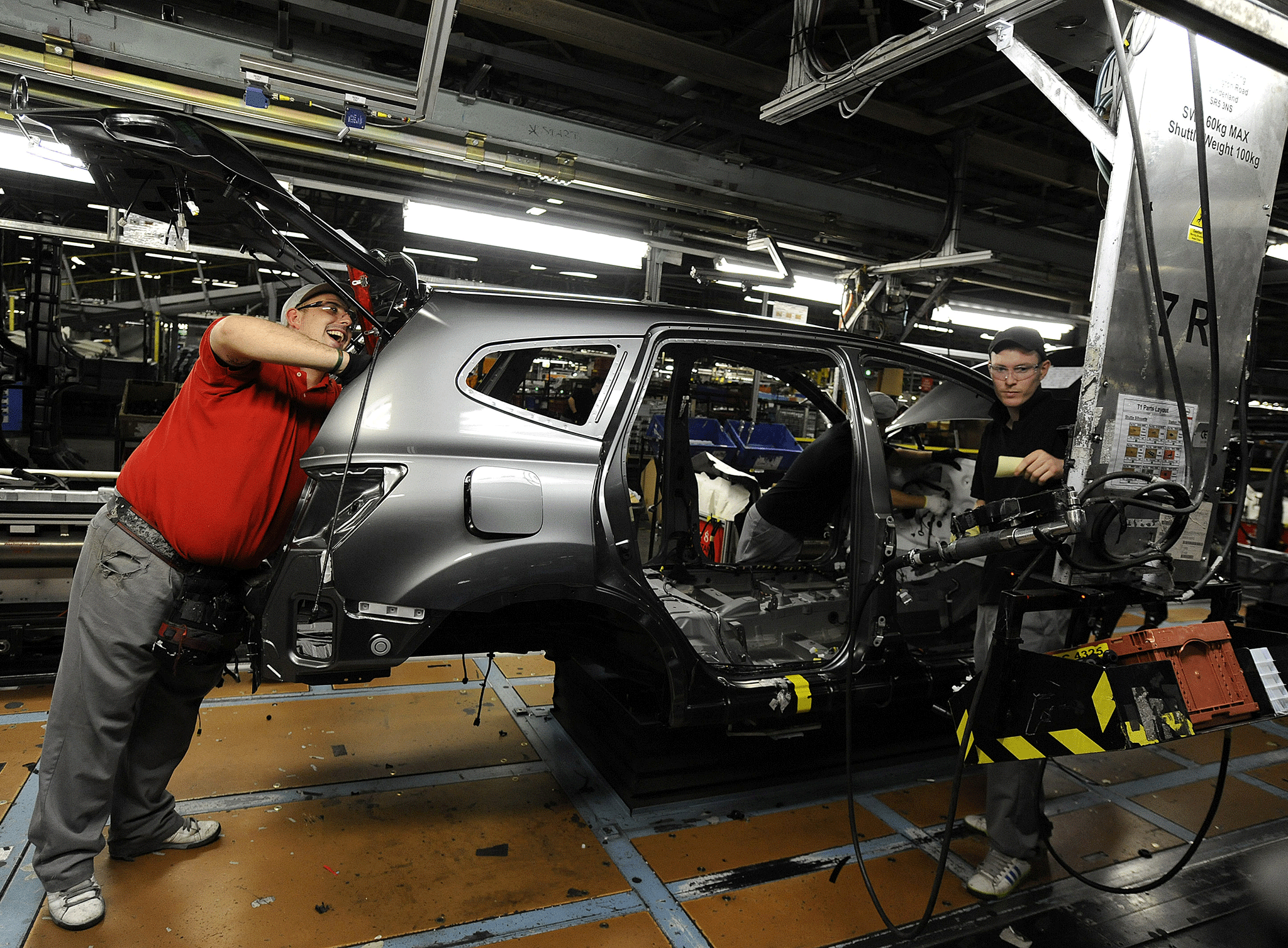 The UK's productivity is so poor that the average German worker could go home early on Thursday afternoon and still have produced as much as the average Brit who toiled all the way through Friday.
French and American workers would have to work around an hour or so more but could still avoid the rush-hour traffic and have a day to spare for leisure time. UK output per hour worked — a measure of productivity — actually fell 0.5 per cent in the first three months of this year, following a 1.2 per cent fall in the quarter before.
It is in this sorry context that a group of leading business figures have launched a new campaign to solve the country's seemingly intractable "productivity puzzle".
The Productivity Leaders Group (PLG), headed by Sir Charlie Mayfield, the chairman of John Lewis, has launched "Be the Business", which aims to provide practical tools to inspire and assist UK businesses to become more productive.
The group, which includes Dame Fiona Kendrick, chairman and chief executive of Nestlé UK and Ireland, and David Abraham, chief executive of Channel 4, hopes that by ensuring businesses measure their performance accurately, and compare and collaborate with others, companies will increase efficiency.
The Be the Business website aims to catalyse this change by providing training, tools and surveys to allow companies to learn and share best practice.
"The UK's productive capacity is the single most significant factor in driving economic growth and raising living standards," the group said in a report on Tuesday.
The group estimates that the UK is missing out on £130bn in output every year, which firms could unlock if they do more to address poor productivity.
Sir Charlie Mayfield said: "We aim to support businesses in three principal ways. By inspiring leaders with actionable insight that helps businesses to set goals and measure progress.
"By providing modern tools that enable businesses to work out how good they are compared to others they choose.
"By encouraging sharing of best practice within communities of businesses across the UK, as a catalyst to enable people to find out what's worked best for others seeking the same improvement."
The "pitch and tone" debate about productivity needs to change so that it can move from the realm of economists to that of entrepreneurs, Sir Charlie argued.
PLG, which was set up in July 2015, has already begun working with businesses to implement practical, grass-roots methods to boost efficiency.
Business news: In pictures
Show all 13
Two pilot schemes are underway in partnership with Lancaster and Bath University business schools. Forty-two delegates representing 34 businesses are currently enrolled on the scheme. Together they have a combined turnover of £2.7bn and 7,000 staff.
One entrepreneur on the programme, Chris Blade, who is managing director of a Cumbrian crystal and glassware company, said a range of small incremental improvements within his business, "engaging staff, getting them to look at working differently", has helped him increase turnover by 41 per cent in the first half of the year.
Other businesses signed up to the pilot include Jamie Oliver's Fifteen restaurant which helps disadvantaged young people into the catering business.
Tony Danker, chief executive of PLG, said: "This is a moment we cannot miss, for every business to raise its game and in turn transform our competitiveness as a nation."
Join our commenting forum
Join thought-provoking conversations, follow other Independent readers and see their replies