UK workers frustrated by 'unprecedented period' of flatlining pay, says senior economist
Andy Haldane, the Bank of England's chief economist, pinpointed a simultaneous flatlining of productivity as the most important cause of wage stagnation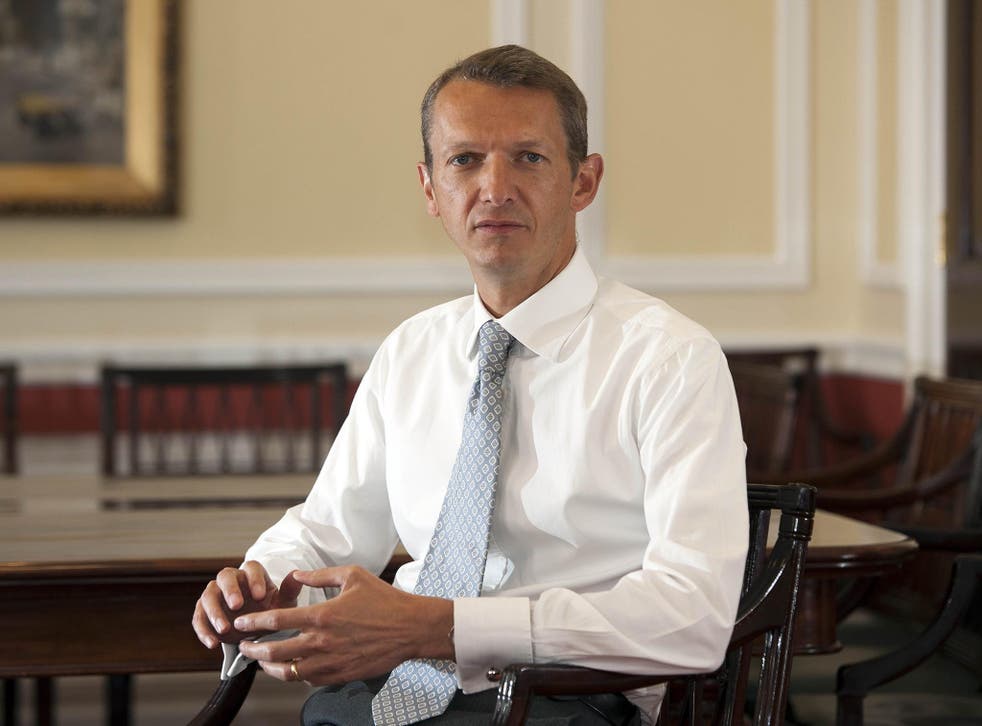 UK workers feel "frustrated and squeezed" because their wages have flatlined for an "unprecedented period", the Bank of England's chief economist has said.
Speaking to BBC Newsnight on Thursday, Andy Haldane said people were understandably aggrieved that their pay has remained stagnant for the better part of a decade.
Mr Haldane said there were multiple factors behind stagnation, but pinpointed a simultaneous flatlining of productivity as the most important.
"We've gone through, for most people, a pretty extraordinary, almost unprecedented period of real take home pay having flatlined for the better part of a decade, and that is well beyond anyone's historical experience.
"And understandably people are feeling frustrated and squeezed by that squeeze on their purchasing power in the shops," he said.
Mr Haldane criticised businesses for not investing in improving productivity, which could help to increase wages.
He said that between 1 per cent and 5 per cent of firms were "high-innovation" businesses who were "taking the productivity high road".
"The root cause of the stagnation in productivity and pay is that longer lower tail of firms. They're taking the low-productivity road," he said.
Pay growth has fallen over the past year, which Mr Haldane said was surprising given falling UK unemployment and jobs growth.
Low pay had contributed to low interest rates, which would remain low for the foreseeable future, he added.
Earlier he told BBC Wales that the Bank of England should consider raising interest rates to "keep the lid" on rising living costs.
Interest rates are currently at record lows of 0.25 per cent, compared to an average of around 5 per cent over the past 300 years.
Mr Haldane told Newsnight that although rates would remain "pretty low for a pretty long time", he expected to vote for a rate rise this year, although any increase would be "gradual and to a limited extent".
Business news: In pictures

Show all 13
Interest rates have been held at a record low since last year. But three of the eight members of the Bank's Monetary Policy Committee voted to raise rates at a recent meeting.
The Governor of the Bank of England, Mark Carney, also raised the prospect of removing some UK monetary stimulus at a European Central Bank forum in Portugal earlier this week. His comments cause the sterling to jump by more than a cent against the dollar to $1.2952, the highest since 24 May.
Join our new commenting forum
Join thought-provoking conversations, follow other Independent readers and see their replies