UN agency becomes first buyer of Ikea's flat-pack refugee shelter
The shelter has a solar panel, and can sleep five people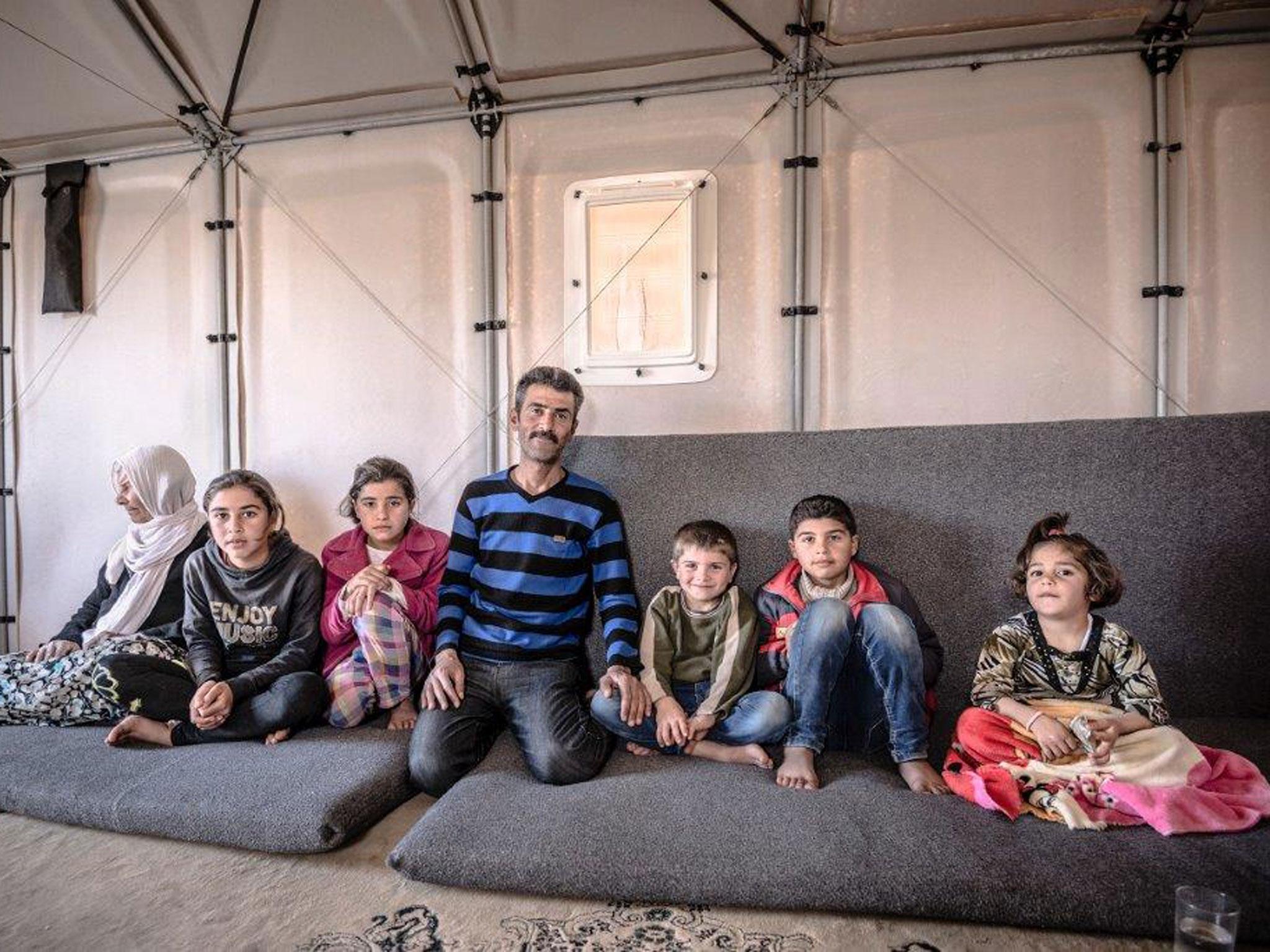 A UN agency which protects and supports refugees has become the first customer of Ikea's temporary refugee shelter.
The Ikea Foundation, the social arm of the flat-pack Swedish furniture brand, today announced that it will supply 30,000 units of its Better Shelter structure, with 10,000 to be delivered this summer to camps. Over the next three years, the company expects to double or triple production, Reuters reported.
Developed alongside the UN's Refugee Agency (UNHCR), the shelters come in flat-pack cardboard boxes and can be assembled on site without tools.
Ikea's refugee shelter - in pictures
Show all 6
The 88-square-foot structures sleep five people, and come with a solar panel, a USB outlet and a roof screen that reflects the sun's rays while trapping heat overnight.
During the day, the solar panel charges an LED light, which can be used at night for 4 hour, or the system can charge a mobile phone.
Refugees are given the structures in two cardboard boxes, which can be assembled in around eight hours with the help of an illustrated manual, Gizmodo reported.
Safety is also considered, as the Better Shelter has a locking door, windows and ventilation, and a photovoltaic system to supply electricity. Each shelter costs $1,150 (£773), and lasts around three years.
Johan Karlsson, the head of business development Better Shelter – part of the firm's social enterprise arm – said the first units will go to house refugees in Iraq and Ethiopia.
"We have around 53.5 million refugees and internal refugees in the world so this of course is just a drop in the ocean," Jonathan Spampinato, head of strategic planning and communications at Better Shelter told Reuters.
He added: "Feedback from refugees has been very positive, with the designers receiving useful information.
"Many families, for example, requested the ability to move doors and windows to face relatives and friends, or simply to increase privacy. The designers reconfigured the windows to fit on any panel section of the shelter."
Join our commenting forum
Join thought-provoking conversations, follow other Independent readers and see their replies