Unemployment figures: Unexpected fall in joblessness post Brexit vote
Claimant count fell by 8,600 to 764,000 in July. City of London analysts had been expecting an increase in wake of referendum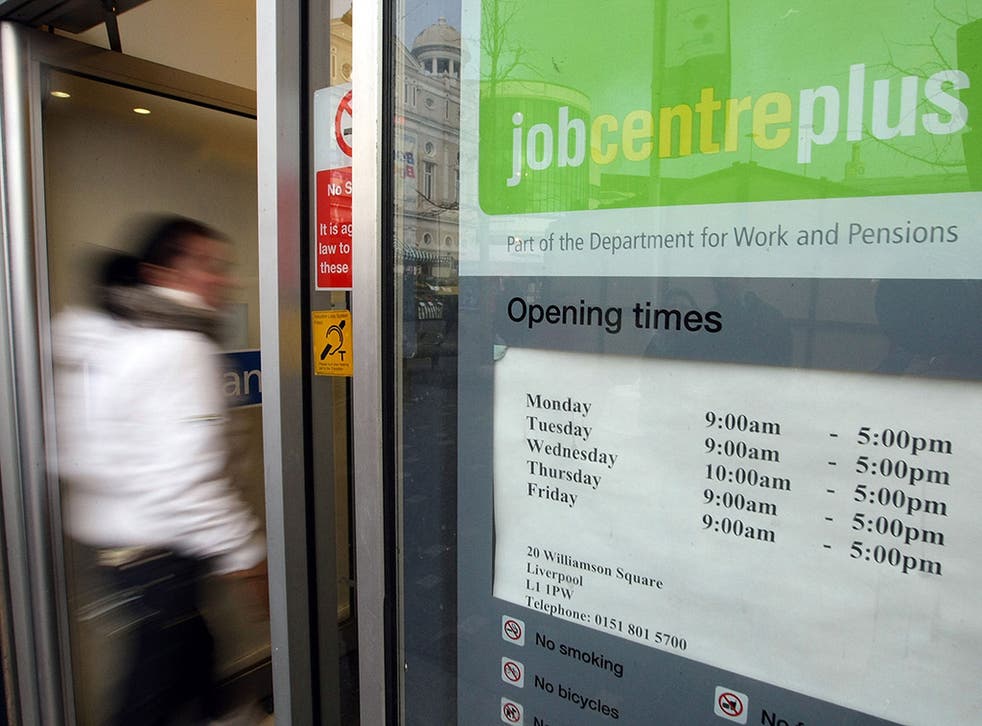 The UK claimant count unexpectedly declined last month, suggesting the British labour market held up reasonably well in the wake of the Brexit vote.
The claimant count – which measures the numbers in receipt of Jobseeker's Allowance and Universal Credit - fell by 8,600 in July to 764,000 according to the Office for National Statistics.
Post-Brexit vote jobs resilience
This was the first fall in five months.
Financial analysts in the City of London had expected the count to increase by around 9,500.
Other survey measures of business in the wake of the 23 June referendum result have suggested a softening of the labour market and the Bank of England has forecast the official unemployment rate to rise to 5.5 per cent next year due to the vote.
"This is encouraging but it will be some months before we get a fuller picture as to how far the Brexit vote has dampened the exceptionally strong jobs growth we have seen in the UK over the past three years" said John Hawksworth of PwC.
The news immediately lifted the pound to $1.3058, though it rapidly fell back.
The number of vancancies reported by the ONS was less positive.
Vacancies fell by 7,000 in the three months to July on the previous quarter to 741,000.
A high number of vacancies indicates a stronger labour market.
But vacancies down
The July data from the ONS covers the period up to 14 July meaning it may not reflect the full extent of any post-Brexit fall in hiring, economists said.
"July's data were never likely to show a sharp deterioration, because the data were collated just three weeks after the vote and employment laws prevent firms from making workers immediately redundant" said Samuel Tombs of Pantheon.
Most of the data from the ONS related to the three months to June.
This showed that the UK labour market was in strong shape going into the referendum.
The numbers aged 16+ in employment rose 172,000, taking the overall 16-64 employment rate to a new record high of 74.5 per cent.
The numbers in unemployment fell 52,000, taking the official jobless rate to 4.9 per cent.
Average wages, including bonuses, in June rose 2.2 per cent on a year earlier.
"The UK jobs market continued to strengthen in the run-up to the EU referendum vote, with firms continuing to recruit despite a softening economic picture" said Suren Thiru of the British Chambers of Commerce.
But he added: "Labour market indicators tend to lag behind the wider economy, so it is likely to be some time before the full post-referendum employment picture emerges".
Register for free to continue reading
Registration is a free and easy way to support our truly independent journalism
By registering, you will also enjoy limited access to Premium articles, exclusive newsletters, commenting, and virtual events with our leading journalists
Already have an account? sign in
Register for free to continue reading
Registration is a free and easy way to support our truly independent journalism
By registering, you will also enjoy limited access to Premium articles, exclusive newsletters, commenting, and virtual events with our leading journalists
Already have an account? sign in
Join our new commenting forum
Join thought-provoking conversations, follow other Independent readers and see their replies