Unilever, the owner of Magnum and Lynx, vows to end gender stereotyping in its adverts
Unilever has now acknowledged that it has a responsibility to change perceptions on a global scale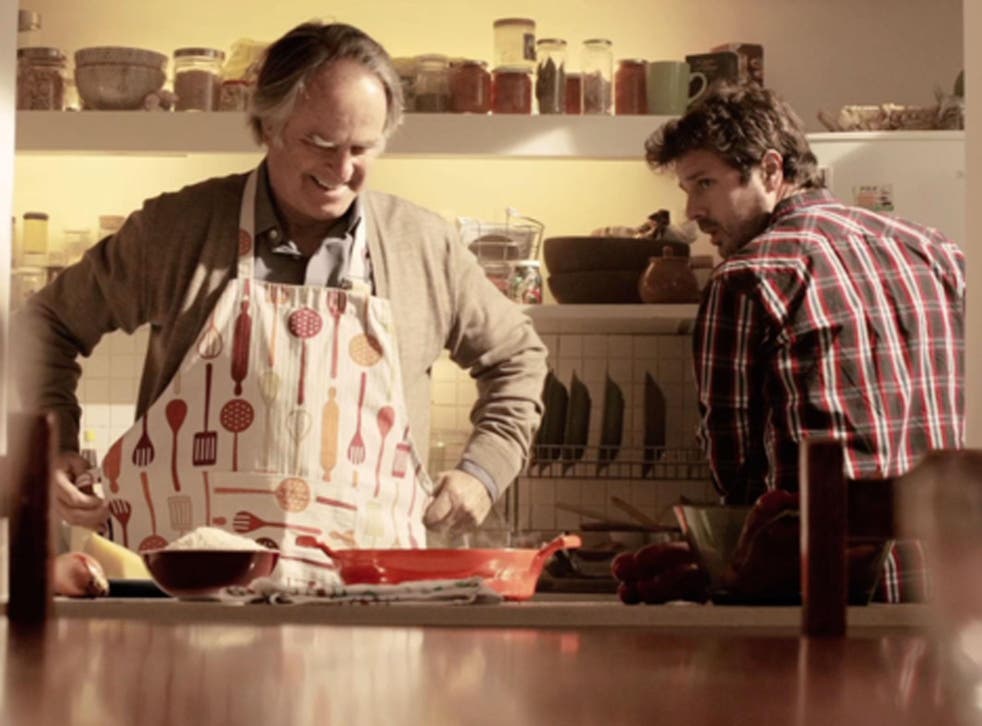 Unilever, the multinational company behind Dove, Magnum and Lynx, has vowed to end outdated portrayals of gender in it adverts.
Unilever spends €8 billion (£6.3bn) a year on advertising. Its previous adverts include suggestive Magnum adverts and the "Lynx Effect", where women get irresistibly drawn to any man spraying himself with the deodorant.
Uniliver has now acknowledged that it has a responsibility to change perceptions on a global scale with the launch of a campaign called "Unstereotype".
"The time is right for us as an industry to challenge and change how we portray gender in our advertising. Our industry spends billions of dollars annually shaping perceptions and we have a responsibility to use this power in a positive manner," Keith Weed, Uniliver's chief marketing officer, said at the Cannes Lions advertising festival on Wednesday.
The role of women play in advertising should be broadened, according to the company, which was one of the first to feature "real" women in its campaign for Dove products.
"We've been stereotyping people for years, we cannot change things overnight. But we need to start," said Aline Santos, executive vice president of global marketing for Unilever.
Santos has admitted that on top of being a moral issue it's also good business for the brand.
"Engagement and awareness goes through the roof when there is a more progressive portrayal of women in ads. It's not only a moral and social issue it's a business issue, so it's going to be a fantastic vehicle for us to do good and to do good business as well," she told Adnews.
The decision was made after Unilever carried out several studies on female representation in advertising over the last two years.
It found about 40 per cent of women did not recognise themselves in adverts. Women were also largely portrayed in service roles, with just 3 per cent of ads featuring women in managerial or professional roles.
The company has already began changing the way women are shown in its adverts.
Knorr, Unilever's food brand, changed its adverts showing a mother and a daughter in the kitchen to a new one featuring a father and his son cooking together.
Lynx is to step away from the image of women lusting over a man in order to improve the way both men and women perceive the brand.
Cecylia Grendowicz, strategist at Brand Union, a global brand and creative design consultancy said Unilever's recent announcement to axe sexist advertising won't come as a surprise to anyone who's seen their most recent offerings.
"There isn't a bikini-clad babe in sight in the latest "Find Your Magic" ad from Lynx, and the couples are on even footing (and men even cook) in Knorr's #LoveAtFirstTaste commercial," Grendowicz told the Independent
Grendowicz approved of Unilever's move and said it was a "wonderful sound bite" but it left some questions unanswered.
"I'm left wondering two things. First, how's it going to be measured and who's accountable for enforcing and judging the results? And second, how will they balance the classic challenge of global brand with local culture and nuance?," Grendowicz said.
"I wonder how much more potent this release could be if Unilever announced an external audit of standards and policing from a body like 3 per cent or Token Man; and if they communicated their own standards at a global level for local implementation. That would move beyond rhetoric to real evidence," she added.
Uniliver's move comes at time when adverts are increasingly scrutinised by consumers less willing to put up with traditional stereotypes, sexism or body shaming.
The city's new mayor, Sadiq Khan, announced a move that will see an end to adverts such as the controversial Protein World campaign - which asked "are you beach body ready?" - in its promotion of protein shakes.
The Most Controversial Fashion Adverts

Show all 9
The Advertising Standards Authority (ASA), UK advertising watchdog has launched a consultation on gender stereotyping in advertisement earlier this month, that could possibly lead to new rules.
"We're serious about making sure we're alive to changing attitudes and behaviours. That's why we've already been taking action to ban ads that we believe reinforce gender stereotypes and that are likely to cause serious and widespread offence, or harm," said Guy Park, chief executive of the ASA.
"And that's also why we want to engage further with a wide range of stakeholders on the effect of gender stereotyping on society," he added.
Join our new commenting forum
Join thought-provoking conversations, follow other Independent readers and see their replies