Unrepentant Tom Perkins apologises for 'Kristallnacht' remarks but defends war on the rich letter
Billionaire venture capitalist admits Kristallnacht was a "terrible word" to use but defends war on the rich remarks
Maria Tadeo
Tuesday 28 January 2014 19:05 Comments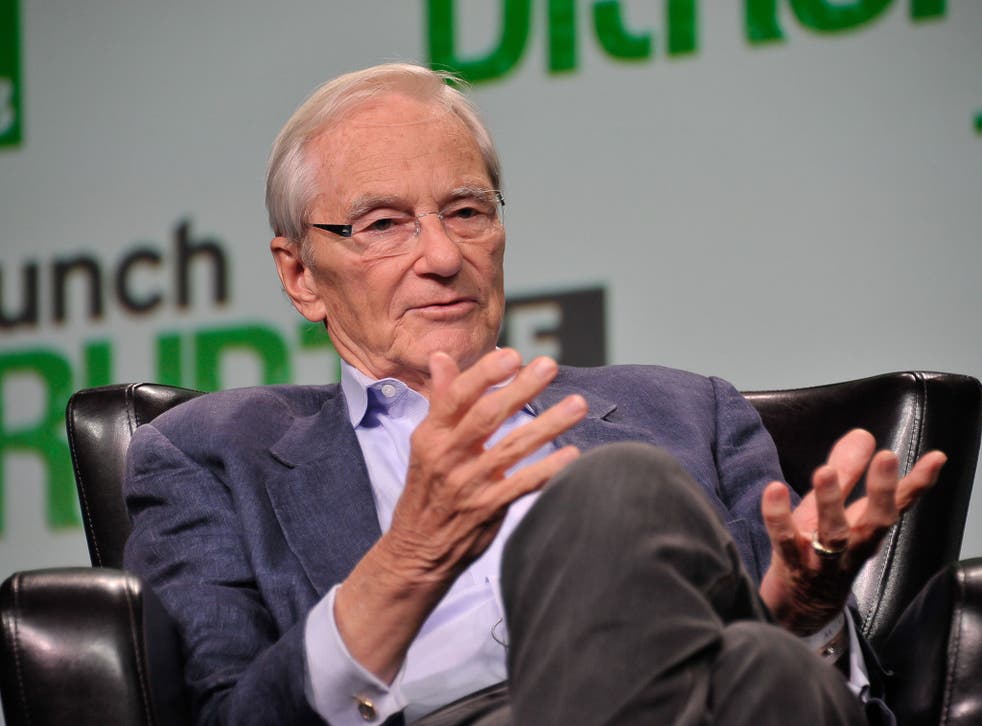 Billionaire Tom Perkins has apologised for using the word 'Kristallnacht' after he sparked outrage by saying that rich Americans are being persecuted like 'Jews in Nazi Germany'.
Kristallnacht, also known as the Night of Broken Glass, refers to a series of coordinated raids against Jews throughout Nazi Germany in November 1938, which saw hundreds of Jewish-owned businesses and synagogues destroyed.
At least 91 Jews were killed in the attacks, and 30,000 were arrested.
The venture capitalist used the word in a letter where he drew parallels between America's "progressive war" on the rich and the persecution of Jews by the Nazi regime, and likened the Occupy movement to Kristallnacht.
Speaking to Bloomberg TV, the co-founder of Kleiner Perkins Caulfield & Byers said: "It was a terrible word to have chosen."
But Perkins was unrepentant about the broader comparison, claiming that the richest one per cent of Americans are being "demonised" just like Jews were under Nazism.
He went on to say that, just like in Nazi Germany, Jews only represented one per cent of the German population, yet Hitler was able to demonise them as a community. Perkins highlighted that it is "absurd" to attack the rich for doing what rich do, "creating opportunities for all".
"The letter said what I believe: I believe we have to be careful that we don't demonise anybody and we don't demonise the most creative part of society," he said. "As a class, we are beginning to engage in class warfare. The rich as a class are threatened through higher taxes, more regulation."
In a letter to The Wall Street Journal titled "Progressive Kristallnacht Coming?", Perkins said: "I would call attention to the parallels of fascist Nazi Germany to its war on its one percent, namely its Jews, to the progressive war on the American one percent, namely the rich.
"From the Occupy movement to the demonisation of the rich embedded in virtually every word of our local newspaper, the San Francisco Chronicle, I perceive a rising tide of hatred of the successful one per cent."
During the interview, Perkins, who was educated at MIT and Harvard university, also took a moment to boast about his Richard Mille watch.
He said: "This isn't a Rolex. I could buy a six pack of Rolexes for this".
Perkins was recently in the news after spending $150 million building a super yacht called the Maltese Falcon.
Watch him in the videos below:
Register for free to continue reading
Registration is a free and easy way to support our truly independent journalism
By registering, you will also enjoy limited access to Premium articles, exclusive newsletters, commenting, and virtual events with our leading journalists
Already have an account? sign in
Join our new commenting forum
Join thought-provoking conversations, follow other Independent readers and see their replies