US Federal Reserve signals more rate rises still set to follow in 2017 as 'Trumpflation' looms
The Federal Reserve's Open Market Committee (FOMC), as widely predicted, voted unanimously to leave its federal funds target at 0.5 per cent to 0.75 per cent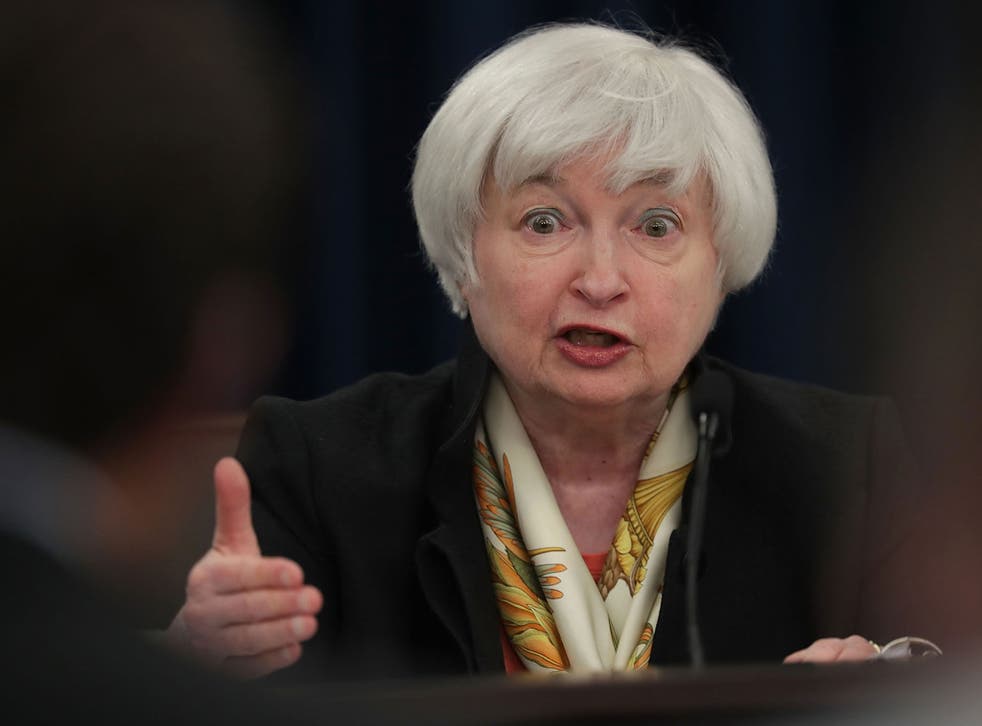 The American central bank kept its policy interest rate on hold on Wednesday in its first meeting since Donald Trump took office as US President.
But the Federal Reserve also signalled that rates are still likely to increase in 2017 along the previous timetable outlined in December, when it raised rates by 0.25 per cent in response to the prospect of inflationary pressures.
The Fed's Open Market Committee (FOMC), as widely predicted by markets and analysts, voted unanimously to leave its federal funds target at 0.5 per cent to 0.75 per cent.
Markets are currently pricing in the next rate rise to come from the Fed in June, with two further rises to follow by the end of the year.
In its relatively upbeat statement, following its regular two-day meeting, the FOMC said that "measures of consumer and business sentiment have improved of late".
"The Committee expects that economic conditions will evolve in a manner that will warrant only gradual increases in the federal funds rate... however, the actual path of the federal funds rate will depend on the economic outlook as informed by incoming data," it added.
US stock markets have taken off and the dollar has strengthened in the wake of Trump's November Presidential election victory in anticipation of major tax cuts and infrastructure spending by his administration, which is seen as pushing up US consumer price inflation.
The prospect of "Trumpflation" raises the prospect that the Fed could be forced to raise rates more rapidly than previously planned.
Business news: In pictures

Show all 13
The Fed's chair, Janet Yellen, recently said that with the US economy near full employment, there was the risk of a "nasty surprise" on inflation.
"The neutral statement fits with our view that the Fed will remain in wait and see mode until it gets more clarity on the size, composition and timing of the fiscal stimulus being planned by the Trump adminstration," said Paul Ashworth, US economist at Capital Economics.
There was little response from financial markets to the Fed's latest announcement.
The Dow Jones Industrial Average breached the 20,000 mark for the first time last week, although markets have cooled this week as investors fret over the economic consequences of President Trump's executive order on immigration and protectionist moves on trade.
Join our new commenting forum
Join thought-provoking conversations, follow other Independent readers and see their replies