US places tariffs on $7.5bn of EU goods over illegal Airbus subsidies
WTO also finds US handed illegal subsidies to Boeing, but is yet to decide on measures EU can take in response
Philip Blenkinsop
,
Tim Hepher
,
David Lawder
Thursday 03 October 2019 07:51 Comments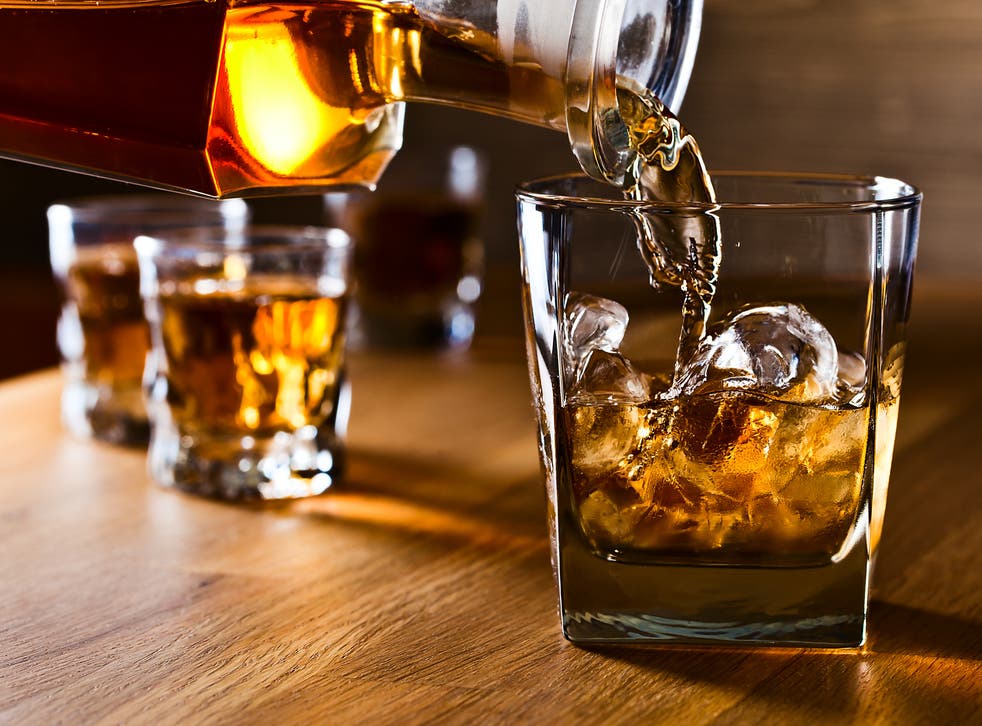 The Trump administration has slapped 25 per cent tariffs on French wine, Italian cheese and single-malt Scotch whisky.
The World Trade Organisation (WTO) has ruled that the US can impose tariffs on $7.5bn (£6.1bn) worth of European goods over illegal EU subsidies to Airbus.
The WTO has also found that the aircraft maker's US rival Boeing received billions of dollars of illegal subsidies but is yet to decide on the measures the EU can take in response.
The US Trade Representative's Office released a list of hundreds of European products that will get new tariffs, including cookies, salami, butter and yoghurt – but in many cases applied to only some EU countries, including German camera parts and UK-made blankets.
The list includes UK-made sweaters, pullovers, cashmere items and wool clothing, as well as olives from France, Germany and Spain, EU-produced pork sausages and other pork products other than ham, and German coffee. The new tariffs are to take effect as early as 18 October.
World news in pictures

Show all 50
The US Trade Representative's Office said it would "continually re-evaluate these tariffs based on our discussions with the EU" and expects to enter talks in a bid to resolve the dispute.
Still some Italian foods – Parmesan, Reggiano, Romano and provolone cheese – were hit with tariffs as were Italian fruits, clams and yoghurt. Also getting new tariffs are German and British camera parts, industrial microwave ovens, printed books, sweet biscuits and waffles.
The biggest single tariff imposed is a 10 per cent levy on EU-made aircraft, a levy that could hurt US airlines that have ordered billions of dollars of Airbus aircraft.
EU products winning reprieves include chocolate, Greek olive oil, helicopters, frozen fish, lobster, sparkling wine, stemware and tiles.
The ruling on a 15-year corporate dispute comes on top of a trade war between Washington and Beijing that has already weakened global trade and economic growth.
The European Commission said a US move to impose trade sanctions on EU imports would be "short-sighted and counterproductive" and risked causing damage on both sides of the Atlantic.
Any US measures are likely to trigger tit-for-tat tariffs from the EU, posing new problems for businesses and financial markets around the world.
The focus of nervous markets will now shift to Washington where the US Trade Representative is expected to move quickly to narrow down a preliminary list of goods in line for tariffs, a US source said.
The agency's provisional list of products that are eligible to be targeted with tariffs ranges from Airbus jets themselves to European-made helicopters, wine, handbags and cheese.
In the largest case ever handled by the WTO, Washington had requested permission to impose tariffs on up to $11.2bn of EU goods. In the parallel process to be decided by the WTO early next year, Brussels is pushing for tariffs of around $10bn on American goods.
On Tuesday, the head of Ryanair urged the US and EU to pull back from the brink of a tariff war and said neither side's aviation industry would survive a long dispute.
But Peter Harrell, a senior fellow at the Washington-based Center for a New American Security, saw no immediate peace deal.
"My sense is that there will be a settlement only after both sides have imposed tariffs on each other," he said.
While the level of tariffs amounts to less than three days' worth of annual trade between Europe and the US, American importers have urged Washington to be selective when choosing industries to hit in order to avoid causing collateral damage to the US economy.
EU manufacturers are already facing US tariffs on steel and aluminium and a threat from Donald Trump to penalise EU cars and car parts. The EU has in turn retaliated.
The Trump administration has concluded tariffs were effective in bringing China to the negotiating table over trade, and in convincing Japan to open its agricultural market to US products. Washington is unlikely to skip the opportunity to implement tariffs in the case over aircraft subsidies, according to current and former US officials.
Airbus has said this would lead to a "lose-lose" trade war and has published a video stressing its contribution to the US industry through local assembly plants and 4,000 direct jobs.
Reuters
Register for free to continue reading
Registration is a free and easy way to support our truly independent journalism
By registering, you will also enjoy limited access to Premium articles, exclusive newsletters, commenting, and virtual events with our leading journalists
Already have an account? sign in
Join our new commenting forum
Join thought-provoking conversations, follow other Independent readers and see their replies