Vince Cable rules out action on foreign bids six weeks after Pfizer battle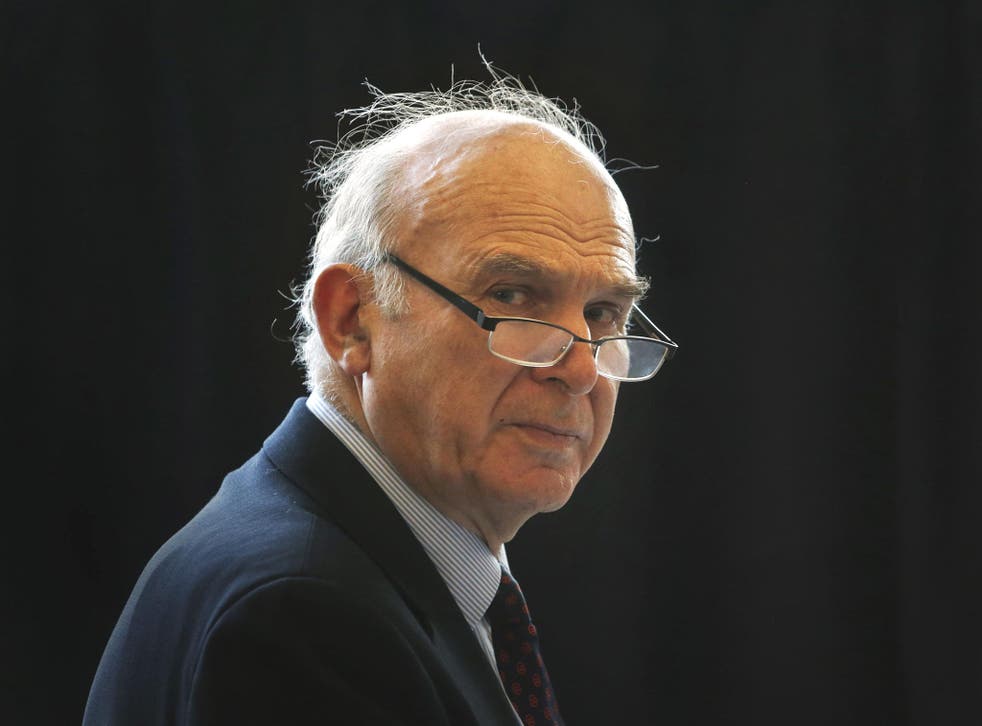 The Business Secretary Vince Cable has all but ruled out a further "public interest" test on controversial mergers.
On the day US pharmaceuticals group AbbVie hiked its takeover proposal to Shire Pharmaceuticals to £30bn, the Business Secretary told peers on the House of Lords Economic Affairs Committee that a "crude test of nationality" has "no merit".
And he said that any Government would have to work within the framework of European law, arguing that the 1975 Industry Act, which in theory gives him wide power to intervene, would in effect be illegal.
He also suggested that recent powers adopted by the French Prime Minister Manuel Valls allowing him to block foreign bids for French companies deemed "strategic" would ultimately prove unworkable.
"We couldn't use the 1975 Act and we are sceptical the French Government could use the powers it has given itself."
Mr Cable insisted there was still action the British Government could take, and argued Pfizer's hugely controversial failed takeover approach for AstraZeneca was an example of where this had occurred.
"We didn't just sit back and watch things happen. We did engage. We tried to be clear what the public interest was, and we wanted to see meaningful and binding obligations. In the event they [Pfizer] walked away and it never happened. It wasn't just a case of us sitting back and ignoring it."
Critics have argued the obligations weren't what they appeared, with some, such as keeping Astra's Cambridge base, already part of Pfizer's plans and others subject to caveats rendering them all but worthless.
But Mr Cable told peers: "Pfizer were very conscious of their own reputation, which was subject to sharp scrutiny. The key phrase which I kept repeating was that any undertaking would have to be binding."
He declined to say what the UK Government would do in the event of a repeat. "I'd rather not divulge too much about how we are doing our scenario planning," he said.
But on the controversial issue of "inversion" which has seen companies such as Pfizer and AbbView seeking UK targets to take advantage of this country's favourable tax regime, he said: "If Britain advertises itself as a tax friendly country it would be a strange position to adopt by saying to foreign firms you shouldn't come here."
He described US companies holding money offshore and using it to buy other companies rather than sending it back to their shareholders back home as "an issue for US tax policy".
Earlier, Sir John Kay, who conducted a review into Britain's equity markets and long-term decision making for the Government, likened the UK to "the favourite hunting ground of investment bankers seeking prey".
He said the location of a corporate HQ was important, and that there were "a lot of things" that the Government could do to frustrate disadvantageous takeovers "without necessarily needing new rules".
The US firm AbbVie, which would take over Shire and move its base from low-tax Ireland to the UK, made its fourth takeover attempt by upping its approach by 11 per cent to £30.1bn.
The latest £51.15 a share cash-and-shares offer compared to AbbVie's previous tilt at £46.26, which the London-listed hyperactivity and rare diseases specialist said fundamentally undervalued the company.
Shire responded that it would hold a board meeting to discuss the offer, and said AbbVie did not inform it of the new offer before announcing it to the stock market.
Join our new commenting forum
Join thought-provoking conversations, follow other Independent readers and see their replies