Virgin Media urges EC to allow Three's £10.5bn merger with O2
Bosses back the proposed tie-up in the hope it will give Virgin greater network access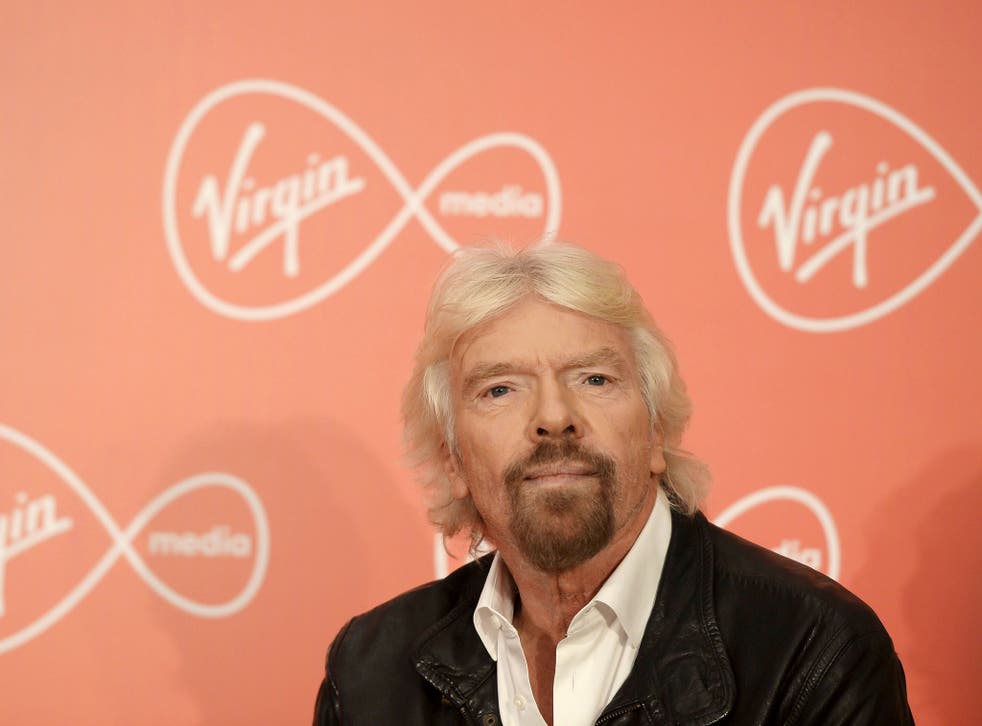 Virgin Media urged European competition regulators to approve the controversial £10.5bn takeover of O2 by Hutchison, the owner of the the Three network, saying that Virgin could then launch a fully fledged mobile phone service in the UK.
Virgin Media, controlled by John Malone's Liberty Global, currently has 3 million UK mobile customers but is a virtual network, relying on coverage provided by EE. It wants the power to control its own mobile phone masts.
Its executives called on the European Commission's Competition Commissioner, Margrethe Vestager, to allow the deal between Hutchison and O2. But the former has been sent a secret "statement of objections" running to several hundred pages, and both Ms Vestager and Sharon White, the head of the UK telecoms regulator Ofcom, have voiced concerns about a reduction in the number of mobile operators.
Business news: In pictures

Show all 13
Brussels is especially concerned about the effect that a reduction in competition would have on the charges faced by consumers – given the evidence of higher costs in countries with just three mobile providers – as well as the access to wholesale networks for rival operators, third-party retailers and network-sharing arrangements.
But Three's chairman, Canning Fok, came out fighting yesterday, insisting that the UK telecoms industry would remain competitive. He made several pledges including a five-year price freeze, £5bn of investment and the opening of the Three and O2 networks to other "meaningful competitors".
Tom Mockridge, Virgin Media's chief executive, said it already had experience in mobile telephony and could provide serious extra competition. "Any competition concerns can be addressed without blocking the proposed O2-Three transaction," he added. "The commission has previously cleared mobile mergers which resulted in a reduction in the number of mobile operators from four to three, subject to wholesale remedies.
"In two of these cases, Austria and Ireland, Virgin Media's parent company, Liberty Global, provides vigorous competition and consumer choice as a result of taking EU remedies."
Virgin said it would not rule anything in or out and would await a final outcome from Brussels before deciding. But if it were to acquire network capacity from a merged Three/O2, it would be the first time that it has owned any part of the UK network since Sir Richard Branson launched Virgin Mobile as the world's first virtual operator in 1999.
Virgin Media's tally of three million mobile customers in the UK's virtual market is second only to Tesco, which has four million subscribers.Virgin's venture has proved successful, with many users keen for Sim-only deals, especially because companies such as Apple have been pushing customers to upgrade their smartphones more often than a standard 18 or 24-month mobile contract would allow.Typically, virtual networks do not tie their customers into long contracts, so they can switch providers more easily.
Mobile phone operators had been concerned that the £12.5bn merger of EE and BT could create connectivity problems, as companies aim to sell households "quad packages" offering mobile, TV, landline and broadband services in one deal. BT has its own virtual network, which it leases from EE.
Register for free to continue reading
Registration is a free and easy way to support our truly independent journalism
By registering, you will also enjoy limited access to Premium articles, exclusive newsletters, commenting, and virtual events with our leading journalists
Already have an account? sign in
Register for free to continue reading
Registration is a free and easy way to support our truly independent journalism
By registering, you will also enjoy limited access to Premium articles, exclusive newsletters, commenting, and virtual events with our leading journalists
Already have an account? sign in
Join our new commenting forum
Join thought-provoking conversations, follow other Independent readers and see their replies