VW scandal: German motoring giant ordered to recall 8.5 million cars
The cost of the scandal could be higher than the £4.8bn set aside by the company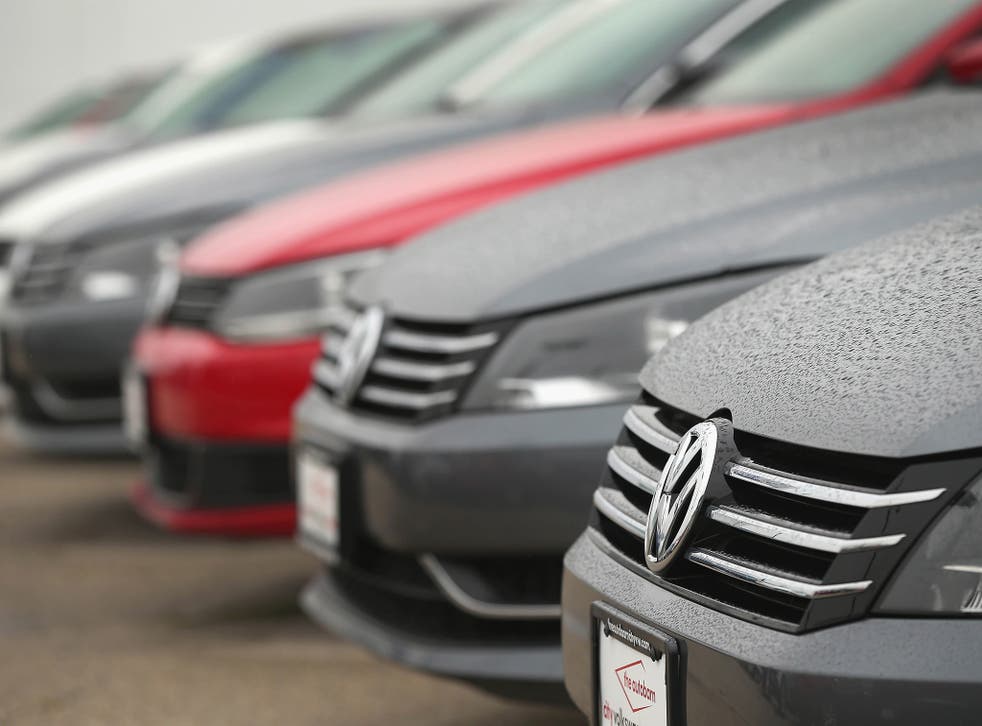 Volkswagen is to recall 8.5 million cars in Europe as a result of the diesel emissions scandal. The move followed Germany's rejection of a VW proposal to let affected owners bring their cars in voluntarily.
News of the mandatory recall, the biggest in Europe, came as Italian police announced they had carried out raids on VW offices. It was also revealed that one of the car firm's top engineers had been suspended as part of the internal investigation.
The recall followed the rejection of VW's offer to fix 2.4 million cars sold to customers in Germany by the national motoring watchdog, the Federal Motor Transport Authority.
The watchdog said VW must share technical details of its engine emission fix with authorities by mid-November, and the recall will begin in January, according to a Bloomberg report.
Experts say that, as well as adding to the German carmakers misery, the move will add to the cost of the operation as the company will need to fix the cars more quickly.
VW declined to comment on the recall, saying it will contact individual customers directly. VW has set aside €6.5bn (£4.8bn) to cover the costs of the scandal, but some experts believe the final bill will be significantly higher.
VW shares fell more than 3 per cent after a slight recovery. They remain down almost 20 per cent since the scandal first broke last month.
Regulators in the US haven't announced a recall yet, despite the existence of so-called "defeat devices" – software which enabled its diesel cars in the US to turn on full pollution controls only when undergoing laboratory emissions testing, not under normal driving conditions – being first discovered by the US Environmental Protection Agency.
It was also reported that another of the company's top engineers, Falko Rudolph, was suspended as part of the investigation.
VW's new chief executive Matthias Mueller told senior executives meeting in Leipzig that the company needed to become "leaner and take decisions more rapidly".
Promising to streamline the business structure he said: "Our competitors are only waiting for us to fall behind on technology matters because we are so preoccupied with ourselves. But we won't let that happen." Mr Mueller took over as chief executive last month when the previous head, Martin Winterkorn, stepped down as a result of the scandal. He said he believed it would two to three years before VW would "shine again".
Italian police said they had raided VW offices in Verona as well as Lamborghini offices in Bologna. Reports say investigators are probing an unconnected commercial fraud.
Join our new commenting forum
Join thought-provoking conversations, follow other Independent readers and see their replies