Volkswagen emissions scandal: UK to conduct its own inquiry into vehicle testing as BMW hit by fallout
Transport Secretary says move is to ensure the issue of emissions cheating was not industry-wide
Paul Gallagher
,
David Connett
Friday 25 September 2015 08:01 Comments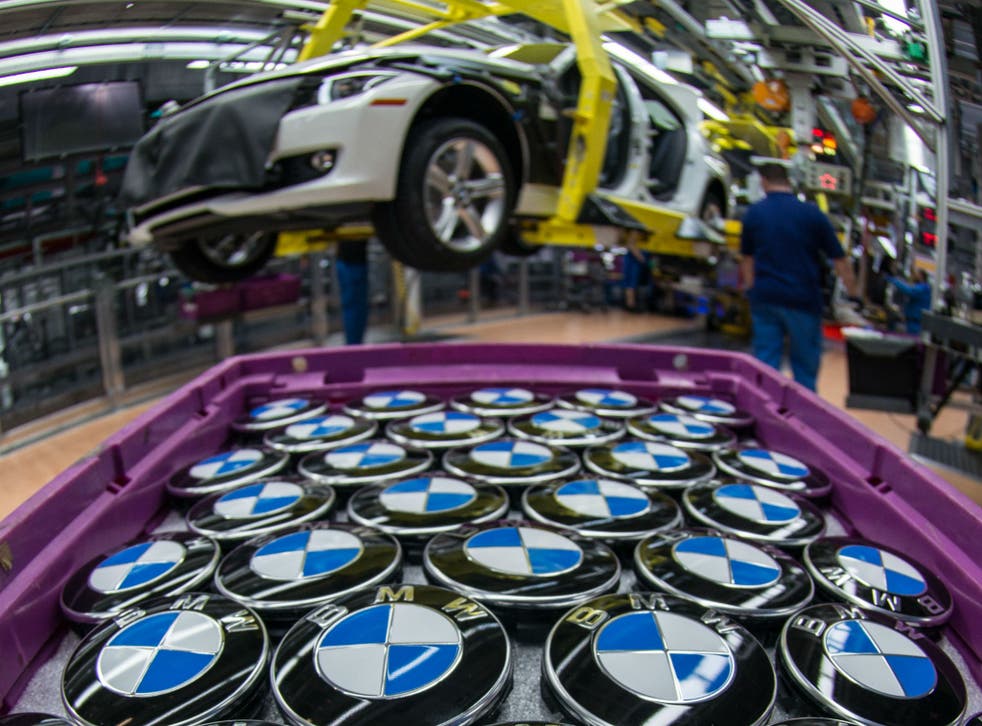 The UK is to launch its own investigation into vehicle emissions testing, following the Volkswagen scandal. The UK regulator, the Vehicle Certification Agency, will work with car makers to re-run lab tests where necessary and compare them with "real-world" road tests.
The UK Transport Secretary Patrick McLoughlin said the move was to ensure the issue of emissions cheating was not industry-wide.
"My priority is to protect the public as we go through the process of investigating what went wrong and what we can do to stop it happening again in the future."
The German car maker said it hoped to release more details about which brands and models are affected by "defeat device" software designed to cheat emissions tests today.
The move followed a call by the European Commission on all EU countries to carry out separate investigations. "We need to have the full picture of whether and how many vehicles certified in the EU were fitted with defeat devices, which is banned by EU law."
Previously VW said 11 million cars worldwide had been fitted with the software.
Experts said it was unclear whether "defeat devices" would have led to VW cheating emissions tests outside the US. The company told EU officials the vehicles in question included cars with 1.6 litre and 2 litre diesel engines, the German Transport Minister Alexander Dobrindt said.
The German transport authority has launched an inquiry into the scandal and is conducting static and road tests on VW models and spot tests on cars made by other manufacturers to discover the extent of the wider problem.
The influential Commons Transport select committee said it would launch a wider investigation into testing in the car industry.
Louise Ellman, the committee's chair, said: "Action must be taken to give the public confidence in the testing regime in relation to emissions, safety, recyclability and other factors.
"It should not take a crisis to make the authorities act. There have been anecdotal reports for some time that real-world performance does not match data reported by manufacturers.
"This gap is now subject to research and earlier this month the Committee on Climate Change was told that the growth in this gap is partly due to increased exploitation of 'flexibilities' in laboratory testing by vehicle manufacturers."
Business news: In pictures

Show all 13
Other car makers have seen their shares hit by the scandal. The share price of the rival German manufacturer BMW fell more than 5 per cent after a car magazine reported that road tests by the International Council on Clean Transportation (ICCT) – who helped spark the VW scandal – revealed one of its BMW X3 models exceeded European emissions limits by more than 11 times. It did not say what the cause for the alleged problem was.
BMW said it did not manipulate or rig any emissions tests. "There is no function to recognise emissions testing cycles at BMW. All emissions systems remain active outside the testing cycles," a statement said.
Juergen Pieper, a Frankfurt-based motor industry analyst, said: "There is no suggestion BMW has done anything illegal. There are concerns for the long-term damage for every manufacturer that builds cars with these engines."
Emissions measured in road tests of 15 new diesel cars were an average of about seven times higher than European limits, according to a study ICCT published last October.
Register for free to continue reading
Registration is a free and easy way to support our truly independent journalism
By registering, you will also enjoy limited access to Premium articles, exclusive newsletters, commenting, and virtual events with our leading journalists
Already have an account? sign in
Join our new commenting forum
Join thought-provoking conversations, follow other Independent readers and see their replies