PR company accused of using 'tobacco lobbyist tactics' to promote weedkiller linked to cancer
Roundup maker Monsanto reportedly funded campaign to defend chemical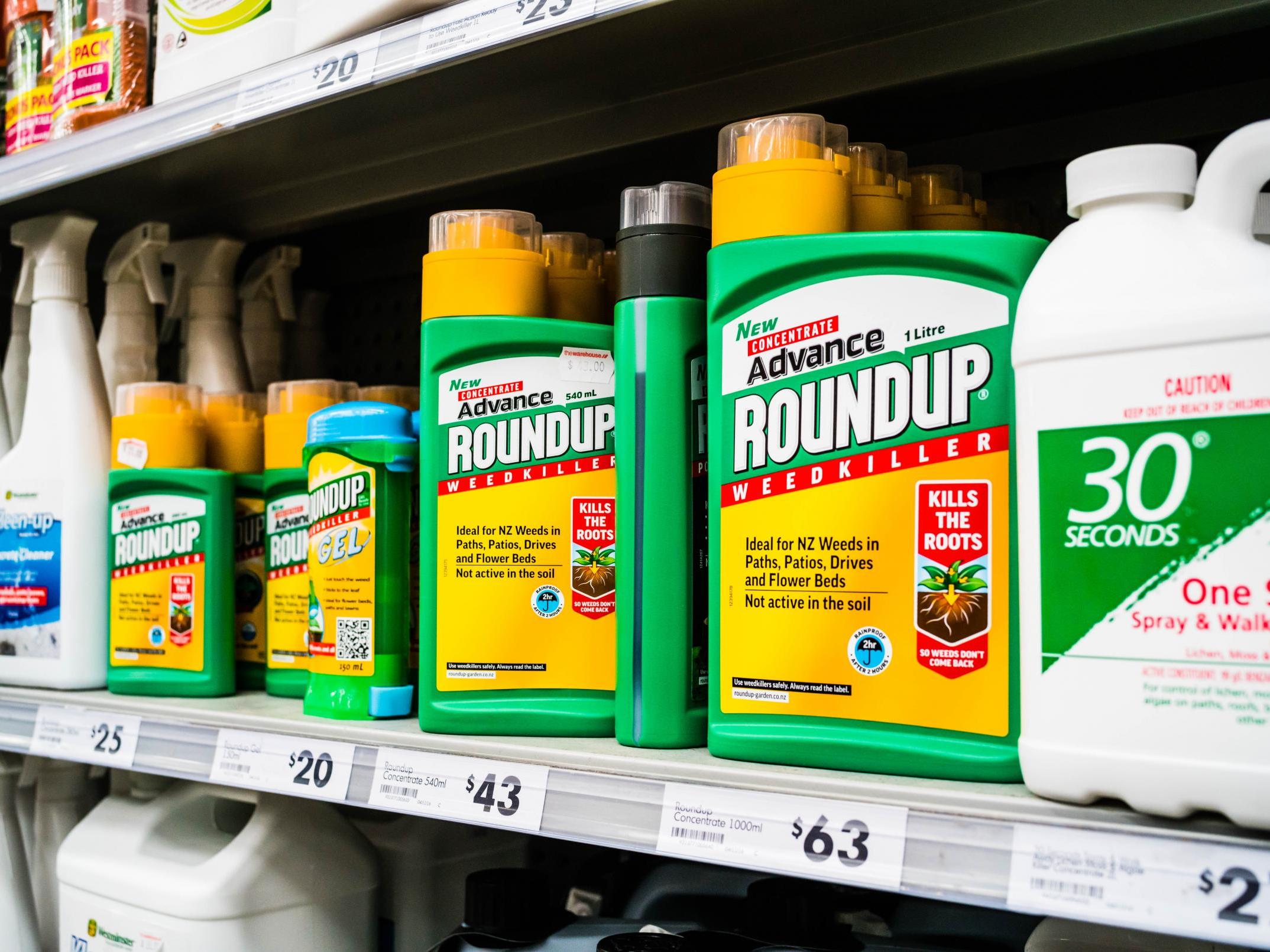 Environmentalists have accused the organisers of a six-figure lobbying campaign designed to defend a controversial weedkiller of using methods "straight out of the fossil fuel and tobacco lobbyists' playbook".
Roundup, a weedkiller marketed by Monsanto, is the best known brand name for glyphosate, a chemical widely used by farmers and domestic gardeners.
The Freedom to Farm campaign - active across Europe's 'eight most important countries' - has marketed itself as a grassroots-led effort by farmers in defence of the herbicide, which has been deemed a "probable cause of cancer" in humans by the World Health Organisation.
Monsanto, taken over by Bayer in a $66 billion ($50 billion) deal that completed this year, disputes the cancer link, as well as studies suggesting that the active ingredient - glyphosate - is linked to the disturbing decline in the honey bee population.
It is also fighting a $289m (£219m) US court verdict in favour of terminally ill school groundskeeper Dewayne Johnson, who blames his exposure to glyphosate for his contracting non-Hodgkin lymphoma, a blood cell cancer.
Freedom to Farm has been represented at agricultural shows across Europe where it has taken up stands and reportedly employed hostesses with a view to signing up farmers to help defend the chemical against its critics.
It warns of the "threat to farming" posed by those seeking to restrict its use on websites and social media.
But investigations by The Independent and Greenpeace have revealed the campaign is administered by Red Flag, a Dublin-based PR and lobbying firm, with the assistance of Lincoln Strategy, a US outfit with close links to Donald Trump's election campaign.
Monsanto's name is absent from the materials it has produced, although they do state that the campaign is supported by agricultural manufacturers. A journalist attending one of the agricultural shows reported that the stand manager explained to her that it was funded by Monsanto and three other manufacturers.
Roundup is is one of the world's most widely used agricultural chemicals and is readily available from garden centres and DIY shops. It was re-licensed by the EU late last year but Emmanuel Macron's government has said it wants to ban its use in France.
Greenpeace has condemned the tactics engaged in by the PR firms. A spokesman for Greenpeace UK told The Independent: "Glyphosate is one of the world's most heavily used weedkillers, and traces of it have been found in food, drinks and even in people's urine.
"Recent studies have shown it can harm bees and the world's leading health experts have described it as a probable carcinogen."
They added: "If UK ministers mean what they said about protecting our countryside and wildlife, they should move Britain away from an industrial agriculture heavily reliant on controversial chemicals and towards eco-friendly farming."
World news in pictures
Show all 50
Karl Brophy, the founder of Red Flag, defended the firm's work with the campaign, saying: "Red Flag is an agency with a number of clients in the food and agriculture sectors and a wide network of contacts in the agricultural community. We worked to bring a number of our clients and contacts together in order to help those people who would be most affected by a potential glyphosate ban – the farmers who produce Europe's food."
He added: "We are grateful to several clients for supporting the project. But it was the farmers who stood to lose most if an activist-led campaign to ban glyphosate – flying in the face of science, the position of all relevant EU regulatory agencies and the position of the European Commission – was successful. And it was the farmers who responded to the threat.
"Last November, a very large majority of European Union countries voted to re-authorise glyphosate. We're proud to have played a small part in providing the information that was used by many committed individuals to stand up for their livelihoods, their communities and for the future of Europe's food supply."
Join our commenting forum
Join thought-provoking conversations, follow other Independent readers and see their replies