Whistleblower: 'The culture ultimately comes from the top'
As the scandal over Barclays bank grows, one whistleblower reveals the truth about the shocking world of traders, tantrums and toxic deals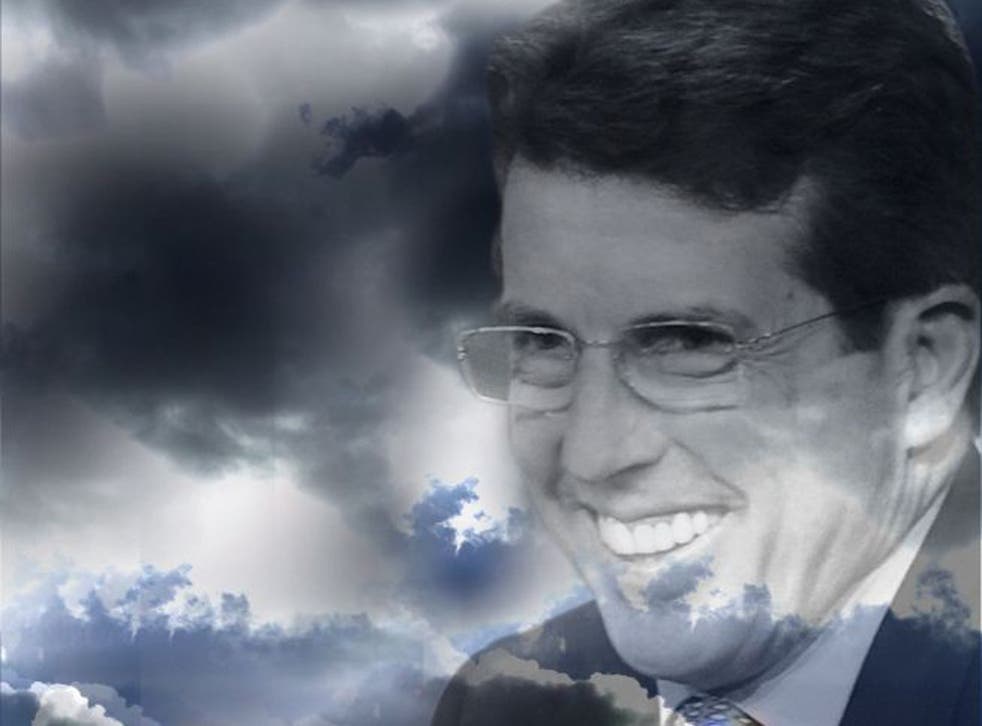 I worked at Barclays for a long time – years – and to begin with it was run by people who cared about individuals. There is no evidence of that in Barclays as it is now, none whatsoever. All those people care about is making more money. A lot of the old Barclays people, they have been managed out of the business.
It really started to change in the middle of the last decade. They hired a lot of managers from places like Citigroup and JP Morgan. They changed it. There was a culture of fear and all these people who had been there for years were managed out.
Bob Diamond was the CEO and his policies come down through the executive committee, and then MDs and directors push that down through the firm. All of this stuff ultimately comes from the top.
The MPs will never force him to give the full picture about the way Barclays was run and the way it still is, through a culture of fear. You fear for your job and you fear for your bonus.
Diamond said he found out what his traders were up to only two weeks ago, when the fines dropped into his inbox. What I don't understand is why the MPs didn't make more of that. If that is the case, and yet they've paid £300m in fines, in my view it is impossible that he wouldn't have known.
Barclays operates a policy of escalation. That is endemic. It is almost entombed in the culture of the bank. The purpose of that is that if something goes wrong it gets escalated up the line. I don't know how or why Diamond wasn't questioned more on that point. Libor fixing was escalated by several people up to their directors, they would then have escalated it up to the line because, at Barclays, if you don't escalate and it is found that out you haven't, it is grounds for disciplinary action. You will be dismissed. You are taught that, and you have to do regular in-house FSA courses. You have to sign off every year. If a member of a team saw something and didn't escalate they would be fired.
That company moves billions around on a day-to-day basis. Sometimes money gets paid to the wrong place because, you know, everyone is human. Not every system is foolproof. When that happens, you escalate it up to your senior who has more knowledge. The error gets looked at and the systems are checked and the training is checked so that it can't happen again. Mistakes would never be tolerated for long.
Barclays is a very well-run bank. I seriously couldn't fault the way it is run. All the fees are collected on time, all the cash is collected and paid out. And the reason for that is if you didn't do your job you were fired.
Back in 2008, we noticed what was going on with Libor. We were informed on a weekly basis of the rates we were having to charge to clients and the rates at which Barclays was borrowing. The dealers in our Treasury area, they would send a monthly update of the difference between the Libor interest rate they were quoting and the Libor they were getting. They were advising us of the difference of what was being published and their actual cost of funds. This was escalated up.
There was a culture of fear. Basically you were always frightened of losing your job. They'd shout at you. I know of incidents where they'd smash the desk with their fists, and I personally have felt physically threatened.
But there is no point in pursuing it. You'd get nowhere. Anyone could have made a complaint. It would have been investigated because they have to. But you know that that person being complained about has been brought in to get people to do more. So you wouldn't win. The culture would be encouraged by senior people. And if you want to get paid you have to put up with it. If you complain about it, they are very clever. They won't fire you instantly, they will demoralise you. They will move you on to a job you don't want to do. In the end, they will manage you out on the basis you have lost interest.
There are people that work there, that do a really good job, go beyond what they are supposed to do but don't want to do anything else than their current job. I had analysts, executives, that were good but didn't want to do anything else. The problem for them is, every year you would have to force-rank all the people in your team. Even if someone performed extremely well, but just wanted to stay in the same job, they would lose out on their A grade to newer or more keen people coming along on, the basis that other people were prepared to do more, do more difficult roles, do longer hours. You're always scared of the end-of-year grade. There were very difficult conversations I had to have with people who had done well. It was always do more, work weekends.
Did people crack? Some did. People work fro m 7am to 6pm. But some work from 7am to 10pm. If you have family, you only see them at weekends. But some people work weekends too. You have a BlackBerry and when you come home you will still get lots of emails. You are constantly on call.
It is a big fight. You have to grow some skin, grow some balls. Most sit there in silence and go out and cry afterwards, particularly the girls. You do exactly what they want. If you want their money, you have to work their rules. If you don't, you'll slip down and be gone. But anyone below director is not getting great money. What annoys me is the press talks about fat-cat bankers. It isn't the case. It's only the people at the top that get the real money. But if you say you work for Barclays Capital, they think you're a robbing bastard or extremely wealthy.
The money is good, though. I earned more than a doctor, say. And why did I do it? The money. Providing you do exactly what they want.
Even after it all, I loved Barclays, despite the very hard work. I still do, and I'd do it again in an instant. It's a pride thing. It's all I've done.
Bob Diamond told us he loved Barclays: Well, his staff hated it...
Diamond (to select committee this week)
I love Barclays. I love Barclays because of the people.
Barclays insider
"Barclays used to be run by people who cared about individuals but there is no evidence of that in Barclays Capital as it is now, none whatsoever. All these people care about is making more money."
Diamond
It was wrong. It was not reported up. It should have been reported to compliance and to their supervisors.
Barclays insider
If something goes wrong it gets escalated up the line. Libor fixing was escalated by several people up to their directors, they would then have escalated it up the line because at Barclays if you don't escalate... You will be dismissed.
Diamond
In terms of honesty, integrity and plain dealing, that is how I have behaved in my entire career in the business.
Barclays insider
MPs will never force Bob Diamond to tell the whole picture about the way Barclays was run and the way it still is, through a culture of fear.
Bad bosses: Corporate scandals
Enron
Following its collapse in 2001, the company's name became a byword for corporate corruption. Fraudulent accounting at the Houston-based commodities conglomerate allowed executives to hide billions of dollars in debt from failed deals and projects. The company's collapse resulted in the cutting of 20,000 jobs and an $11bn (£7bn) loss for shareholders.
Goldman Sachs
Greg Smith, a senior US Goldman Sachs executive, used the pages of The New York Times to deliver his resignation letter. His verdict of the corporate culture within the investment bank was devastating: "I can honestly say the environment now is as toxic and destructive as I have ever seen it." He claimed Goldmans was obsessed with the bottom line at the expense of its clients. The bank denied his claims.
News International
Rupert Murdoch's media empire is struggling with accusations that its corporate culture was saturated with either wilful ignorance or a willingness to look the other way as employees at a number of its titles indulged in illegal practices. Its detractors insist senior executives knew much more about the phone-hacking scandal than was originally admitted to, though this is strongly denied. The new police investigation into the allegations resulted in many arrests.
Join our new commenting forum
Join thought-provoking conversations, follow other Independent readers and see their replies