Wonga escapes prosecution after sending fake threatening letters to struggling borrowers
The City of London Police's investigation into Wonga was scrapped because 'there is not sufficient evidence to progress a criminal investigation'
Simon Read
Thursday 05 February 2015 14:53 Comments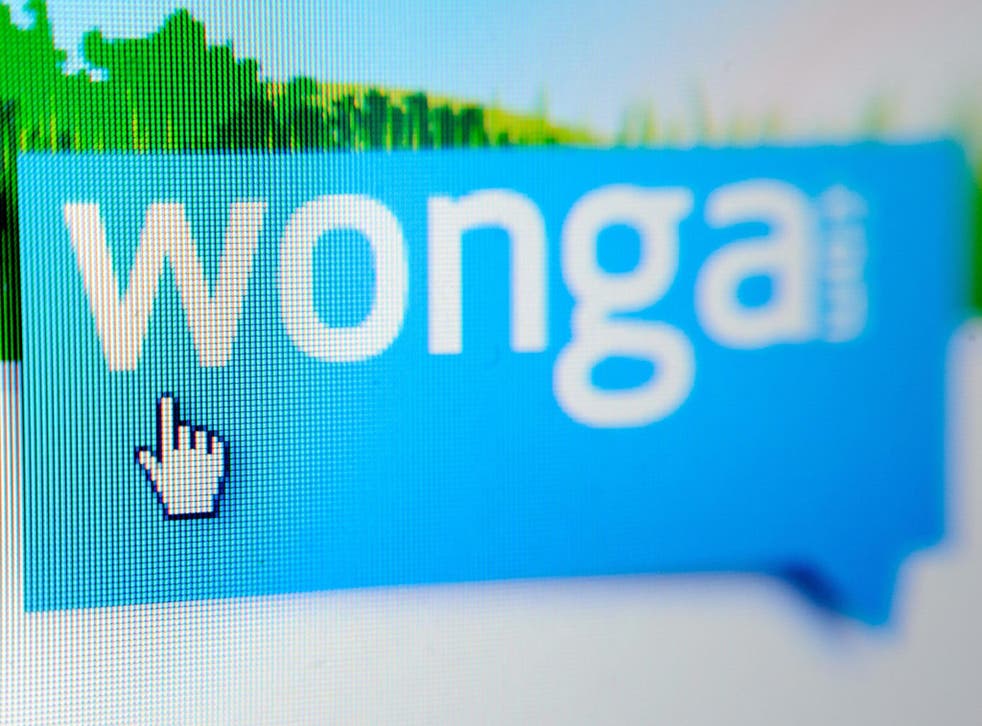 Britain's biggest payday lender Wonga is to escape prosecution after sending fake threatening letters to struggling borrowers.
The City of London Police's investigation into Wonga has been scrapped today because "there is not sufficient evidence to progress a criminal investigation", the police said in a statement.
That is likely to have led to a huge sigh of relief at the struggling lender as it escaped taking a further potential multimillion-pound hit to cover legal costs linked to the scandal, which blew up last summer.
The decision angered commentators. Carl Packman, the author of Payday Lending: Global Growth of the High Cost Credit Market, said: "Today's news is an insult. Wonga's actions were tantamount to deception. Put simply, it is astounding that there will be no move to progress a criminal investigation.
"It is an insult to those who have been deceived by Wonga in the past. What will hurt the most is that Wonga's actions will be deemed merely an example of bad practice."
In fact the roots of the investigation date back to 2012, when the Office of Fair Trading met with the City of London Police to consider an OFT investigation into a specific case involving Wonga's debt collection practices. But it was decided then that the OFT should continue with its own investigation and not refer the matter to the National Policing Lead for Fraud.
In pictures: Protests against Wonga, June 2014

Show all 5
In April 2014 the OFT closed down and the Financial Conduct Authority took over the regulatory responsibility for consumer credit. It opened discussions with Wonga and in June, Wonga was fined £2.6m by the City regulator for its actions in not only sending out threatening letters for fake legal firms, but also charging customers for them.
It emerged that between October 2008 and November 2010 Wonga had sent some 45,000 threatening letters to customers behind with payments under such fictitious names as Chainey D'Amato & Shannon and Barker & Lowe Legal Recoveries, with some of the names drawn from the high-cost lender's own staff.
At the time Tim Weller, the then interim Wonga CEO, said: "We would like to apologise unreservedly to anyone affected by the historical debt collection activity and for any distress caused as a result. The practice was unacceptable and we voluntarily ceased it nearly four years ago."
But the regulator said the lender had tried to "maximise collections by unfairly increasing pressure on customers".
Once the matter was concluded, the City of London Police said it was in the interests of the public to review further material that had been obtained both during the FCA discussions and after the original OFT referral in 2012 to assess whether a criminal investigation was viable.
The central allegations were that Wonga had deceived its customers by sending letters falsely purporting to be from lawyers with the aim of recovering outstanding debts from customers.
The Law Society chief executive Desmond Hudson said at the time: "It seems that the intention behind Wonga's dishonest activity was to make customers believe that their outstanding debt had been passed to a genuine law firm. It looks like they also wanted customers to believe that court action undertaken by a genuine law firm would follow if the debt was not repaid.
"Depending on the precise circumstances of what has happened, that could amount to blackmail and deception, as well as offences under the Solicitors Act 1974 and Legal Services Act 2007."
But after a review of the material gathered the City of London Police said today there is not sufficient evidence to progress a criminal investigation.
That's good news for Wonga which last October was forced to write off an estimated £220m-worth of debt after the City Watchdog accused it of irresponsible lending. The FCA acted on evidence about Wonga's relending rates which suggested the lender was not assessing customers' ability to meet repayments in a sustainable manner.
The Financial Conduct Authority took the unprecedented step of making the short-term lender cancel the outstanding debt of 330,000 borrowers and scrap the fees and charges of 45,000 more.
It also required Wonga to set up a new permanent lending decision platform and appoint a expert to monitor it who reports directly to the regulator.
Register for free to continue reading
Registration is a free and easy way to support our truly independent journalism
By registering, you will also enjoy limited access to Premium articles, exclusive newsletters, commenting, and virtual events with our leading journalists
Already have an account? sign in
Join our new commenting forum
Join thought-provoking conversations, follow other Independent readers and see their replies