Xiaomi, the Chinese electronics company, announces 'miracle' 135% leap in sales
The firm claims it sold 61.1 million smartphones, up 227 per cent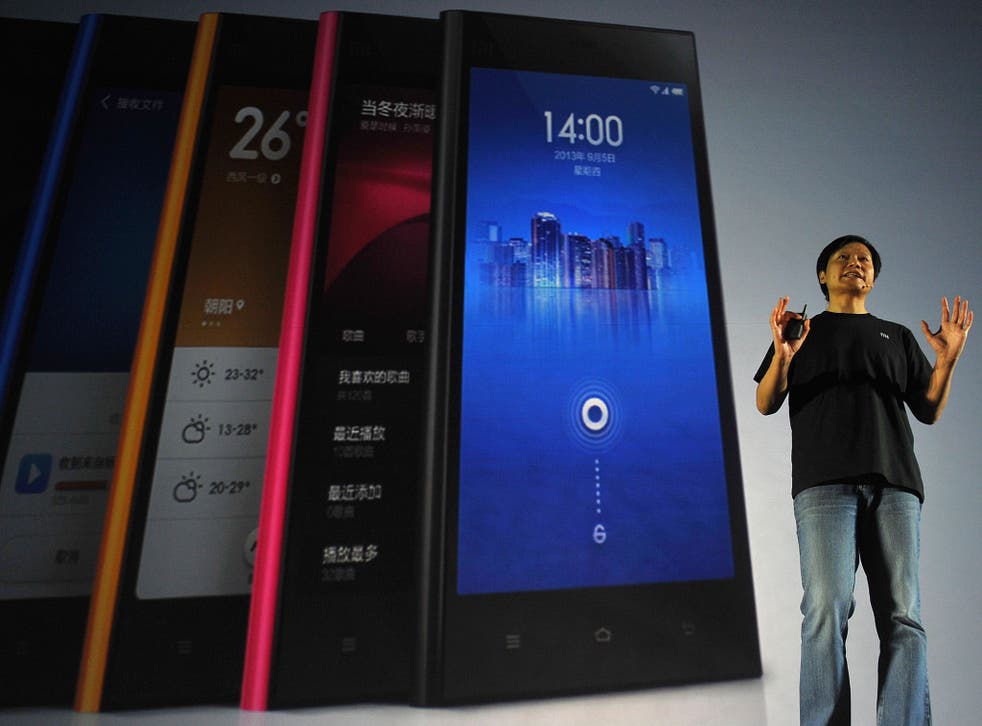 Xiaomi, the £29 billion Chinese smartphone company, claims to have tripled sales of its phones and doubled revenues in the last year.
"We have created a miracle," declared co-founder Bin Lin in a Facebook post that said Xiaomi's turnover rose 135 per cent to 74.3 billion yuan (£7.8 billion) and it sold 61.1 million smartphones, up 227 per cent.
The company is less than four years old and worth more than US taxi-booking app Uber.
Xiaomi gave no details about profits but the company has become the market leader in China and eclipsed rivals such as Huawei, BlackBerry and Microsoft's Nokia to be the number three global player behind Apple and Samsung.
The Chinese firm claims to be "the world's most valuable tech start-up" after it was valued at $45 billion (£29.4 billion) last week — more than Uber's $40 billion — when it raised $1.1 billion from investors, including early Facebook backer Yuri Milner's DST. Xiaomi, which launched in April 2010, wants to expand overseas and aims to sell 100 million phones this year. It has offices in seven Asian countries at present.
Benedict Evans of venture capital firm Andreessen Horowitz said Xiaomi faces challenges. "Scaling up to top-tier volumes and international sales and support is going to be very expensive," he added.
Register for free to continue reading
Registration is a free and easy way to support our truly independent journalism
By registering, you will also enjoy limited access to Premium articles, exclusive newsletters, commenting, and virtual events with our leading journalists
Already have an account? sign in
Register for free to continue reading
Registration is a free and easy way to support our truly independent journalism
By registering, you will also enjoy limited access to Premium articles, exclusive newsletters, commenting, and virtual events with our leading journalists
Already have an account? sign in
Join our new commenting forum
Join thought-provoking conversations, follow other Independent readers and see their replies